Updated — Oct 31. 11:30 a.m. ET
The captain of South Africa's national soccer team, Senzo Meyiwa, has been shot dead after an armed gang reportedly entered his girlfriend's home in Vosloorus, south of Johannesburg, on Sunday, BBC News reported.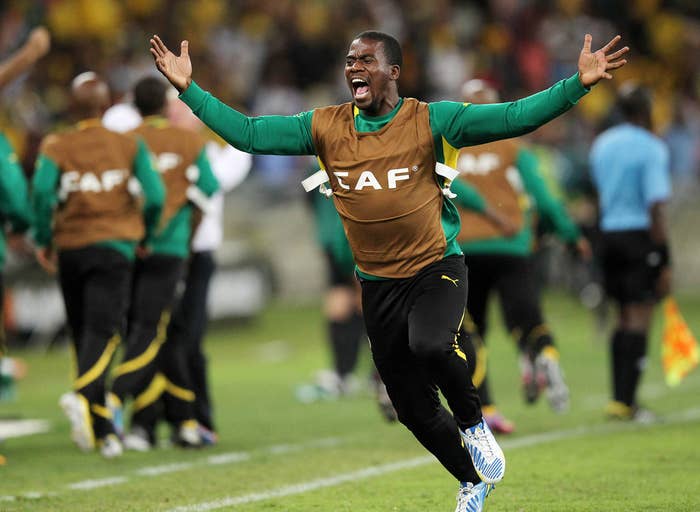 Meyiwa, 27, helped his domestic team, the Orlando Pirates, progress to the semifinals of the South African League Cup as part of their 4-1 victory over Ajax Cape Town on Saturday.
The goalkeeper played in his country's last four Africa Cup of Nations qualifying games, and had yet to concede a goal during the team's campaign.
A statement from the South African Police Service said two men entered the house of Meyiwa's girlfriend — singer Kelly Khumalo — at around 8:00 p.m. local time (2:00 p.m. ET) on Sunday, while a third remained outside.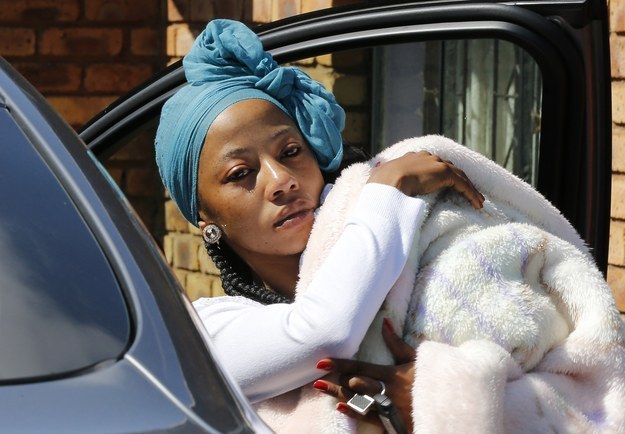 Shots were fired in what local media say was an attempted burglary, before all three men fled on foot.
Reports suggest one of the men demanded Meyiwa hand them his mobile phone.
Meyiwa was pronounced dead on arrival in hospital. Police are offering a 250,000 rand ($14,000) reward for information, BBC News reported.
The team's chairman, Dr Irvin Khoza, told a press conference on Monday that he was seeking the postponement of the Orlando Pirates' scheduled Soweto Derby game against arch rivals the Kaizer Chiefs on Saturday.
South Africa national team coach Shakes Mashaba paid tribute to Meyiwa during the same press conference.
Darren Keet, the second choice goalkeeper for South Africa's national team, tweeted the following:
Tsepo Masilela — Kaizer Chiefs defender and Meyiwa's teammate on the national side — tweeted that the "whole country is at loss."
We mourn the death of this young footballer and team leader whose life has been taken away at the prime of his career. Words cannot express the nation's shock at this loss.
UPDATE: A 25-year-old suspect has been arrested and appeared in court over the murder, according to a number of South African media outlets.