Moving Photos Capture Relatives Of Victims Of South Korea's Sunken Ferry Visiting The Disaster Site
The visit came the day before the one year anniversary of the Sewol's sinking off the island of Jindo.
Relatives of some of the 304 people who died in the 2014 MV Sewol ferry disaster off the coast of Jindo, South Korea, visited the disaster site on Wednesday, a day before the first year anniversary.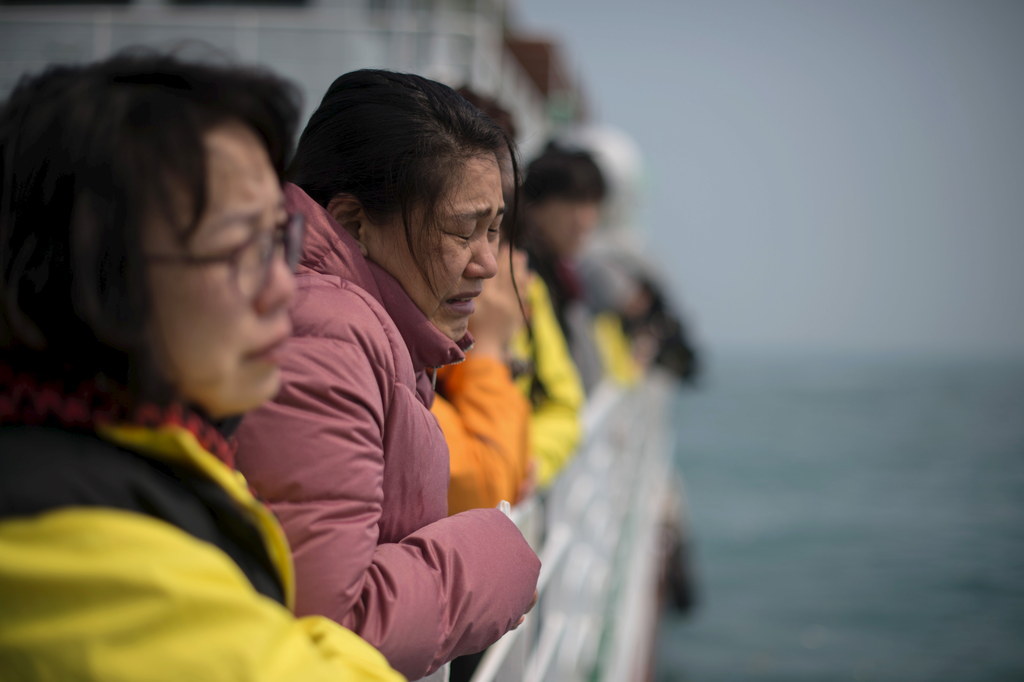 Reuters reported some 200 family members made the hour-long journey where the 6,800-tonne vessel sank on April 16, 2014.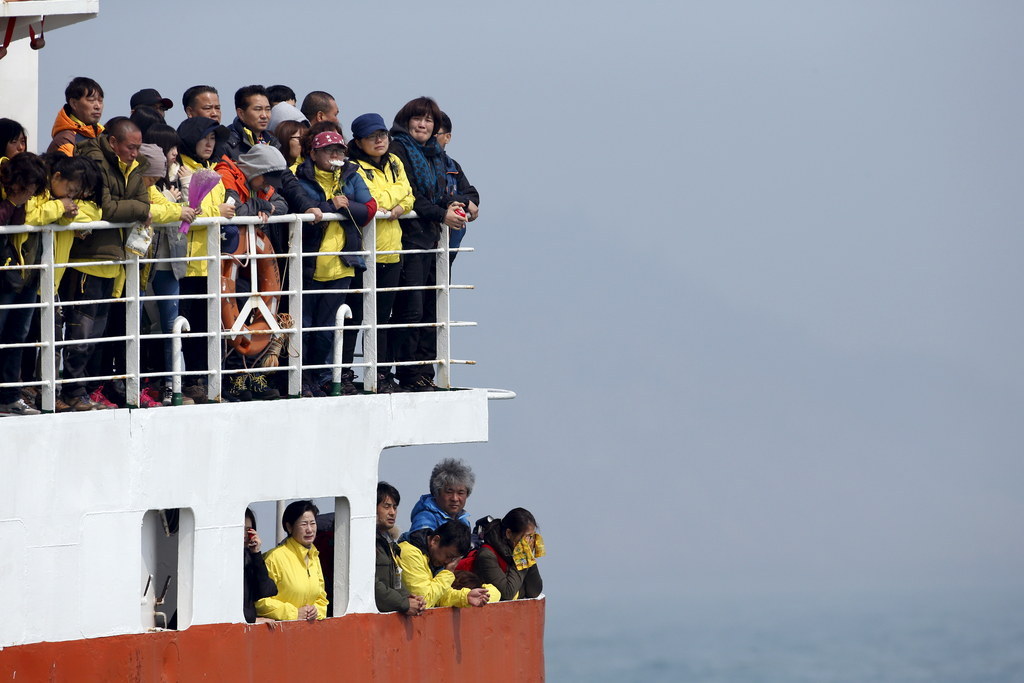 Some relatives cried out the names of their loved ones as their ship arrived at the disaster site, Reuters said.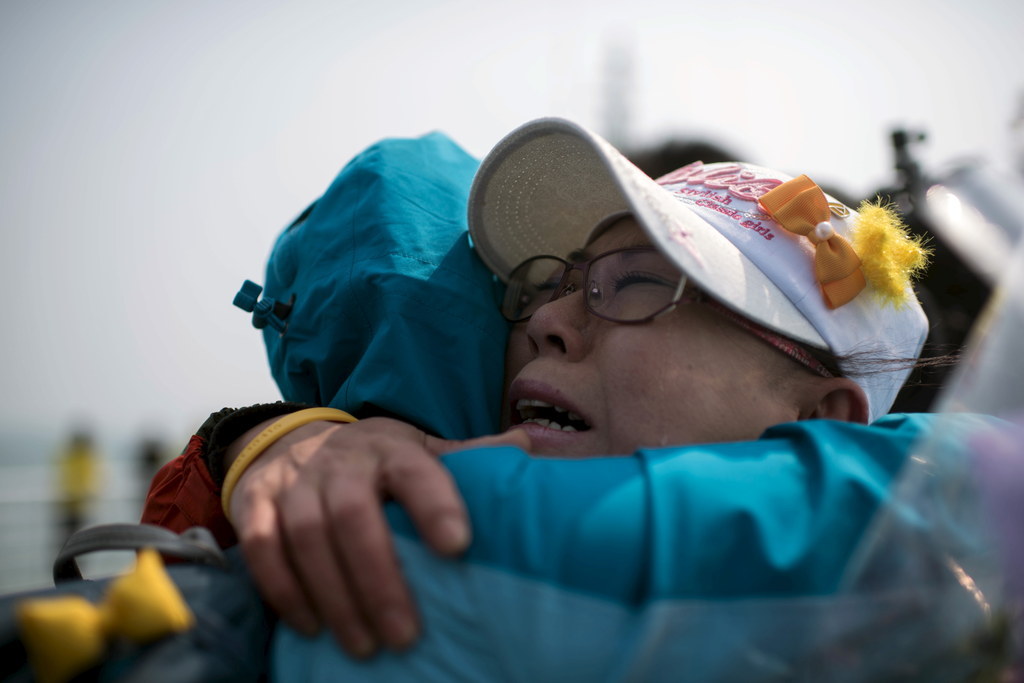 Others threw white chrysanthemums into the water, or offered the deceaseds' favorite snacks.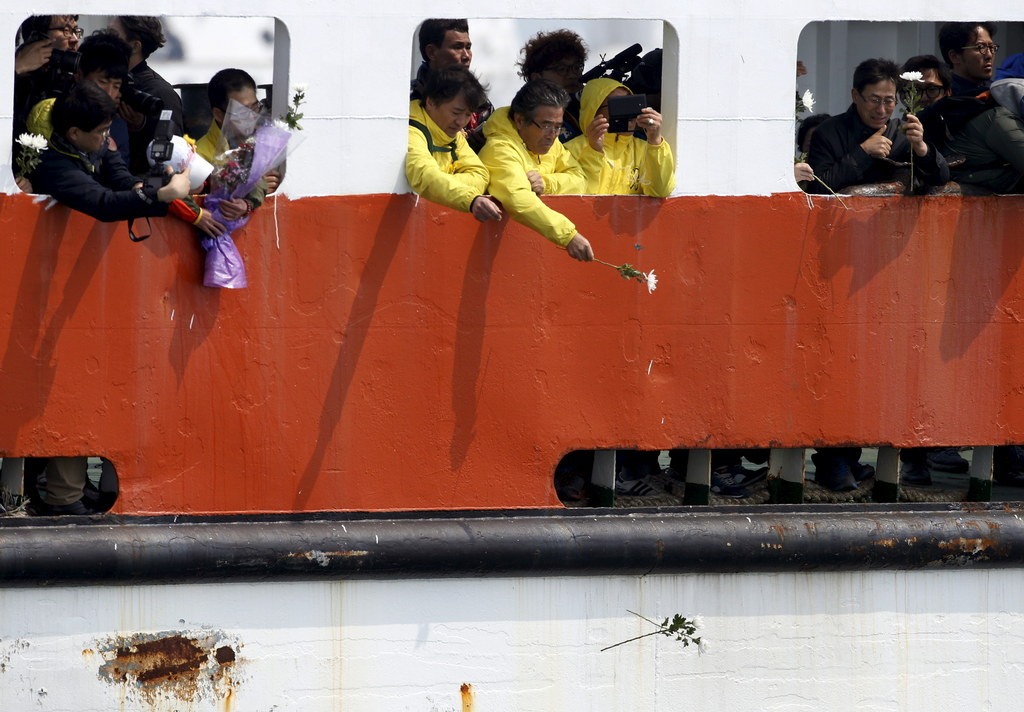 Some 250 of the disaster's victims were students at a single school — Danwon High School in Ansan, near Seoul.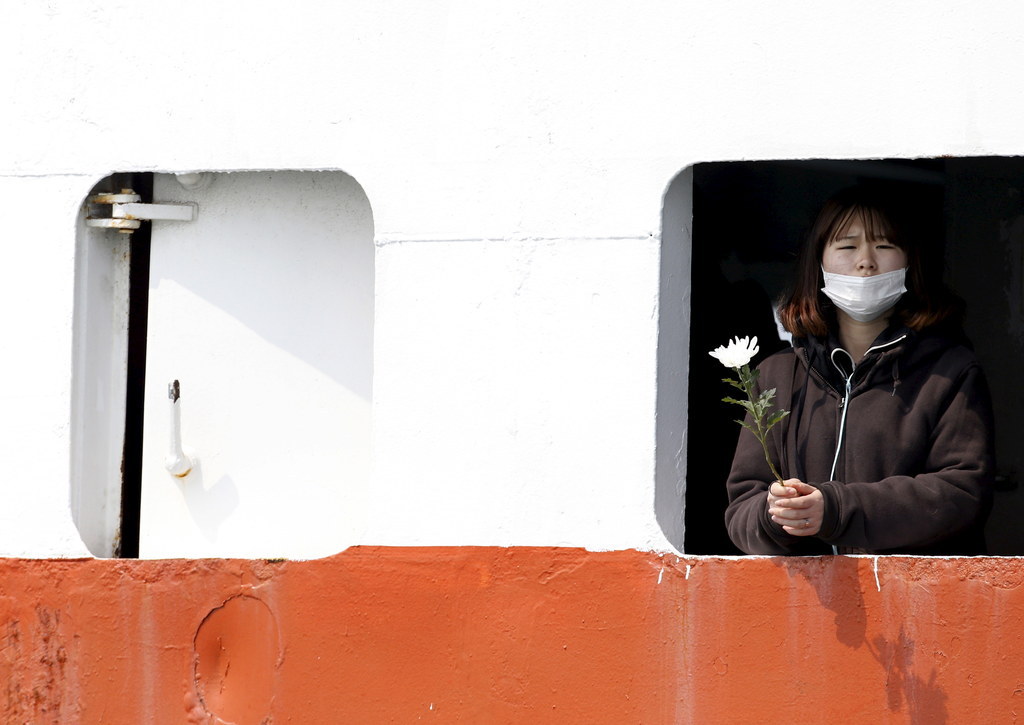 Lee Jung-seob, whose daughter Hye-kyung died, said: "I am so heartbroken. In such cold water, to think how cold she would have been, As she ended her life, to think how she would have missed her mum and dad and her family, my heart aches so much."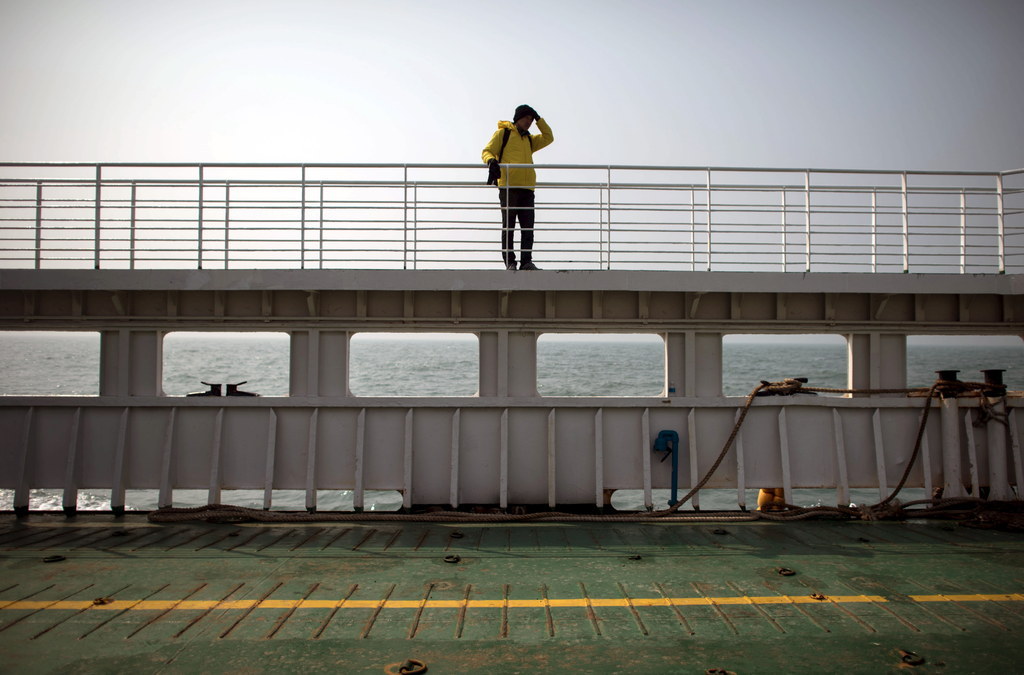 A memorial for the victims was held once the ship docked in Jindo.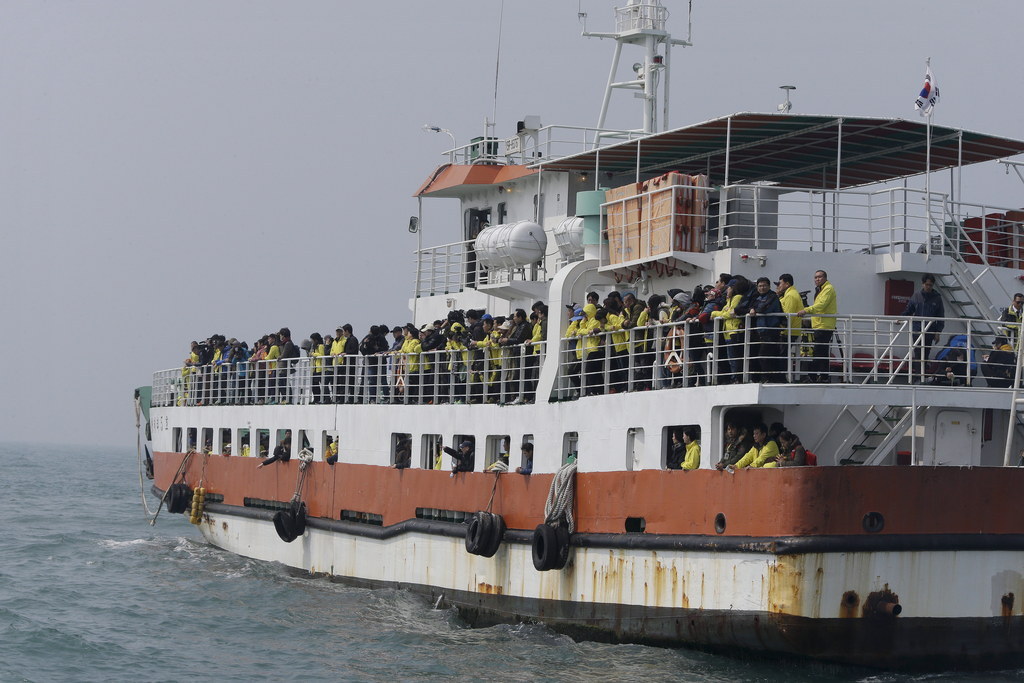 A group of lawmakers from the country's ruling Saenuri Party were turned away from the memorial service, following angry protests from relatives about the government's response to the disaster, the country's Yonhap News Agency reported.