Security Forces Killed In Suicide Blast And Clashes In Northwest Iraq
A reported ISIS suicide bomber attacked Iraqi security forces and pro-government Sunni fighters in Anbar province, prompting deadly clashes.
Militants believed to be fighting for the Islamic State of Iraq and Syria (ISIS) launched a deadly attack on Iraqi security forces and pro-government Sunni fighters in Anbar province on Monday, the Associated Press reported.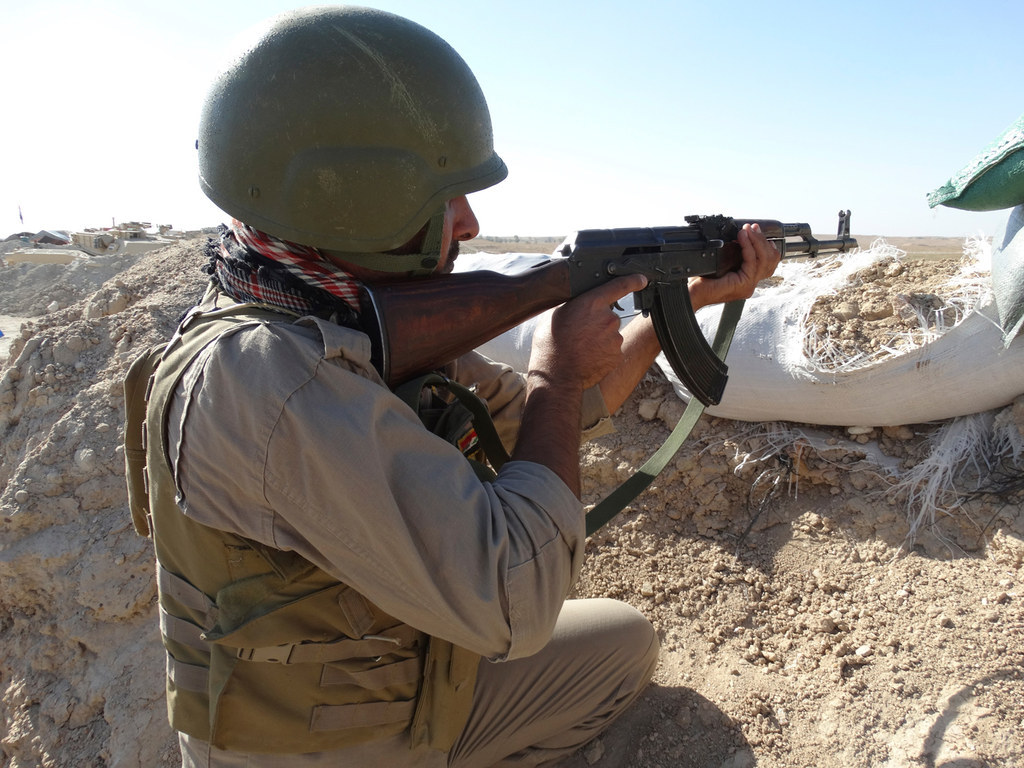 Casualty reports vary at this stage. CNN reports that 11 people have died and 18 have been wounded, citing security officials in the provincial capital Ramadi. Meanwhile, AP is reporting that 23 troops and allied fighters have died, and 28 are wounded citing police officials.
Police officials said the attacks began when a suicide bomber attacked a group of pro-government Sunni fighters gathered near the town of Al-Baghdadi, about 180 kilometers (110 miles) northwest of Baghdad, on Tuesday morning, AP reported.
The attackers "sustained some casualties," said the officials, who spoke on the condition of anonymity.
Clashes between forces loyal to the government and the militants broke out, and involved rocket-propelled grenades and machine guns, CNN reported.
The security officials cited by CNN said most of those killed and wounded on Tuesday either belonged to the Iraqi security forces or were members of local Awakening Councils.
The Awakening Councils are Sunni Muslim fighters who turned against al-Qaeda, and have been active since 2006. They were credited with helping a major drop in violence across Iraq a few years ago, but have increasingly become a target for ISIS fighters in recent months.