Suicider Bomber At Nigerian School Kills At Least 48
At least 48 people — most of them students — are believed to have died after an explosion tore through a school assembly in the northern Nigerian town of Potiskum.
Updated — Nov. 10, 6:53 a.m. ET
Dozens of people have been killed in a blast at a high school in the town of Potiskum, Yobe state, northern Nigeria.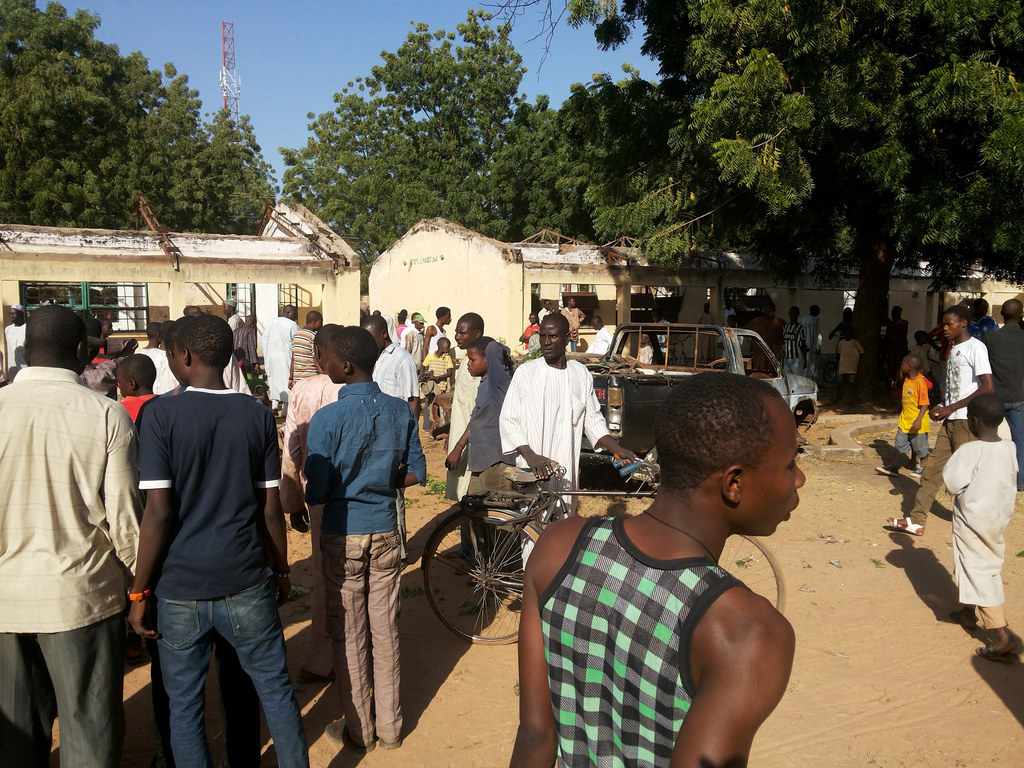 Witnesses said a suicide bomber detonated explosives as students gathered at the start of the school day at the Government Technical Science College, the Associated Press reported.
Local police reported that 79 were also injured in the attack.
Musa Ibrahim Yahaya — a 17-year-old student at the school who was being treated at the hospital for head wounds — told the AP: "We were waiting for the principal to address us, around 7:30 a.m., when we heard a deafening sound and I was blown off my feet, people started screaming and running, I saw blood all over my body."
Most of the bodies taken to the hospital were between the ages of 11 and 20, a morgue attendant told the AP.
Some 2,000 students are believed to have been gathered for the school's weekly assembly.
AP reported that soldiers rushed to the scene of the blast, but were chased away by a stone-throwing mob angry at the military's inability to quell the five-year Islamic insurgency in the region.
No one immediately claimed responsibility for the attack, but national police spokesman Emmanuel Ojukwu said he believed Boko Haram were behind the blast, CNN reported.
The Boko Haram group has waged a lengthy campaign in northern Nigeria in its attempt to carve out an Islamist state, and has targeted schools, kidnapped students, and killed thousands.
Boko Haram's name means "western education is sinful" in the local Hausa language.
Potiskum was also the scene of a bombing one week ago, when suspected Boko Haram militants killed 30 people in an attack on a religious procession of moderate Muslims, the AP reported.