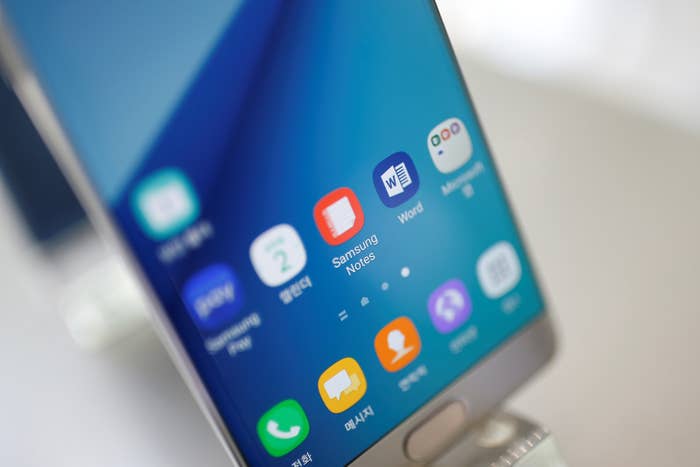 US officials on Friday warned Samsung Galaxy Note7 owners to power the smartphones down and stop using them over fears the battery cells could ignite.
The warning by the US Consumer Product Safety Commission (CPSC) comes one week after Samsung said it was stopping sales of the Galaxy Note7 and would "voluntarily replace" all customers' devices.
The move comes after users on social media reported that the large-screened smartphone caught fire during charging.
The commission said it was working with Samsung to formally announce an official recall of the devices as soon as possible and whether a replacement Galaxy Note7 is an acceptable remedy.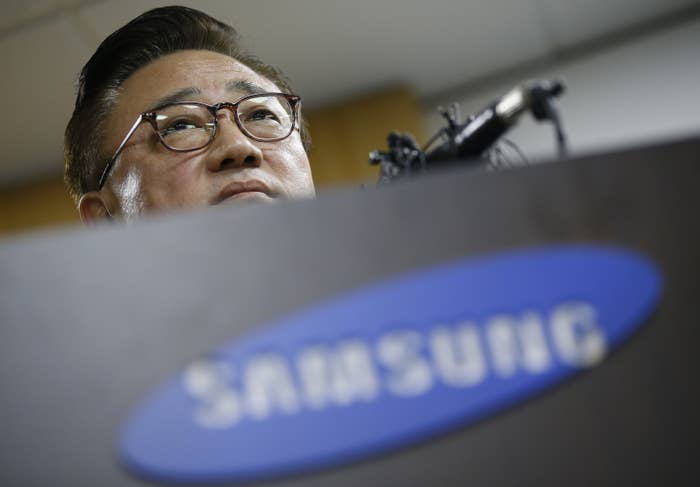 In a news conference in Seoul on Friday, the president of Samsung's mobile business, Koh Dong-jin, told reporters: "We have received several reports of battery explosions on the Note7.

"It has been confirmed that it was a battery cell problem. There was a tiny problem in the manufacturing process, so it was very difficult to find out," he said of the phone, which hit the market Aug. 19.
Dong-jin also offered his "deep apologies" to customers.

YouTube user Ariel Gonzalez had posted a video of a severely damaged phone earlier this week, which has been viewed over 220,000 times at the time of publishing.

Other images of fire-damaged Galaxy Note7 devices were shared on South Korean social network Kakao Story on Tuesday, according to BBC News.

Samsung's statement on the issue can be found below:
Samsung is committed to producing the highest quality products and we take every incident report from our valued customers very seriously. In response to recently reported cases of the new Galaxy Note7, we conducted a thorough investigation and found a battery cell issue.

To date (as of September 1) there have been 35 cases that have been reported globally and we are currently conducting a thorough inspection with our suppliers to identify possible affected batteries in the market. However, because our customers' safety is an absolute priority at Samsung, we have stopped sales of the Galaxy Note7.

For customers who already have Galaxy Note7 devices, we will voluntarily replace their current device with a new one over the coming weeks.

We acknowledge the inconvenience this may cause in the market but this is to ensure that Samsung continues to deliver the highest quality products to our customers. We are working closely with our partners to ensure the replacement experience is as convenient and efficient as possible.