There's A Memorial To A Dog That Died In The Stockholm Attack And It Just Keeps On Growing
Markus Krantz decided to start a tribute when he noticed that no flowers had been left at the spot where a dog called Iggy was hit during Friday's terror attack.
Since the terror attack in Stockholm on Friday, hundreds of people have been visiting the city centre to lay their tributes at memorials to the four people who lost their lives when a man drove a truck through a crowded shopping street in the Swedish capital.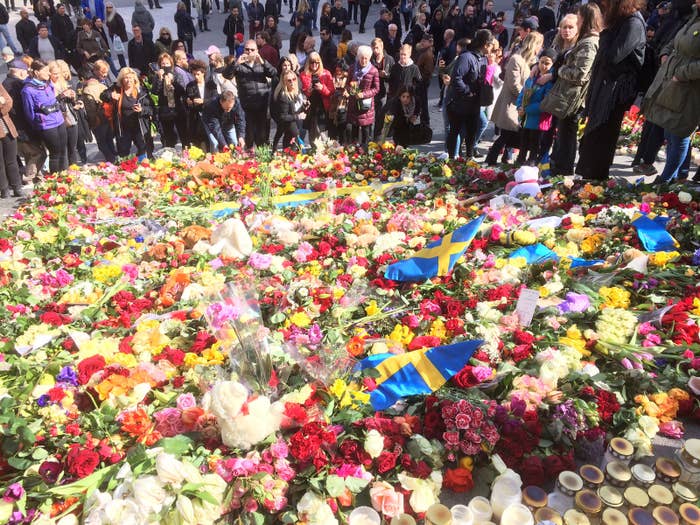 One of the lesser-known tragedies of the attack, however, is that a dog also lost his life when he was hit by the vehicle. This fact was not lost on Markus Krantz — a web designer from Sundbyberg, just outside Stockholm — who visited the scene with his wife to pay their respects to the victims on Friday evening.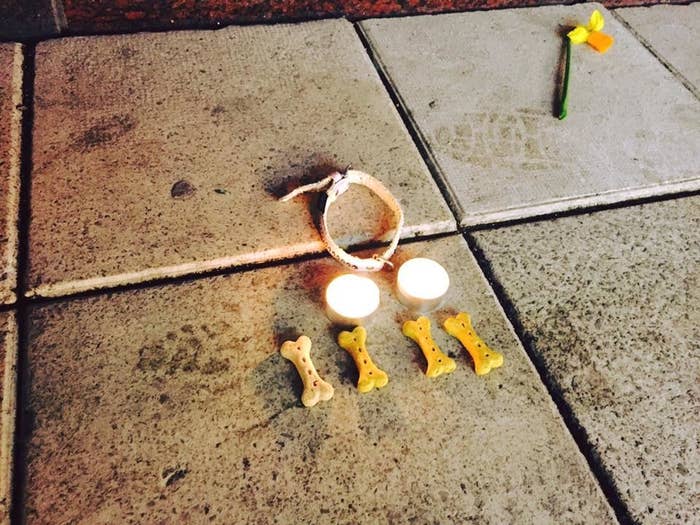 Krantz — a 37-year-old who owns five rescue dogs from Romania — told BuzzFeed News he heard the dog had been killed during the attack, and noticed that no-one had laid down any flowers or candles for it yet.
He decided to bring a collar that belonged to his first dog Ebba — who Krantz describes as a "fierce little Jack Russell terrier" and a "true friend" who died last summer — which he then laid down on the street, along with two candles and some dog crackers from his pocket.

Krantz's mother then asked if he could take a photo and upload it to Facebook so she could see it. Since then, that picture of his makeshift memorial has been liked tens of thousands of times.
After his original photo was shared so widely, Krantz said he was contacted by an Irish charity called Dogs Aid, who said the dog was named Iggy, and he was a rescue dog who had been re-homed by them to Sweden in 2012.
The charity then asked Krantz if he was able to return to the memorial to place a message on their behalf. By this point, the shrine to Iggy had grown significantly.
By the time he returned again on Tuesday afternoon, Krantz said it had got even bigger, and sent BuzzFeed News the pictures to prove it. "The memorial is growing by the hour, and is now one of the biggest on the entire street," he said.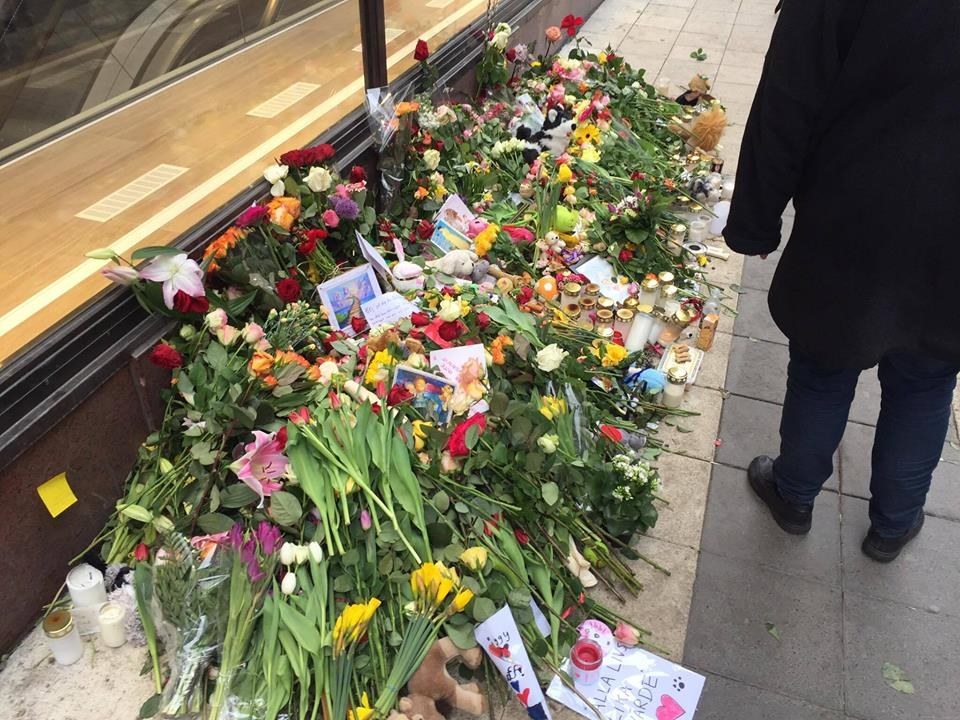 "It's full of flowers, stuffed animals, cards, bones, collars and treats. So Iggy is really being remembered," he said.
Krantz said the attention the memorial has received has led to Iggy's owners getting in touch with him to say thank you: "They thanked me for bringing light to their lost family member since they hadn't managed to go back to the site of the attack since it happened," he said.

"It meant the world to me to find out that they were not injured, and that they were thankful for the gesture. When the story broke I had some anxiety about the fact that the owners might be offended in some way over the massive attention brought to Iggy's passing. So it felt really good to know they were thankful."

"I'm just glad Iggy gets the respect he deserves," Krantz added. "This ensures that he will never be forgotten."