Qaddafi's Son Sentenced To Death By Firing Squad For War Crimes
Seif al-Islam — the most prominent son of former Libyan dictator Muammar al-Qaddafi — was among nine members of the regime sentenced Tuesday in a Tripoli court.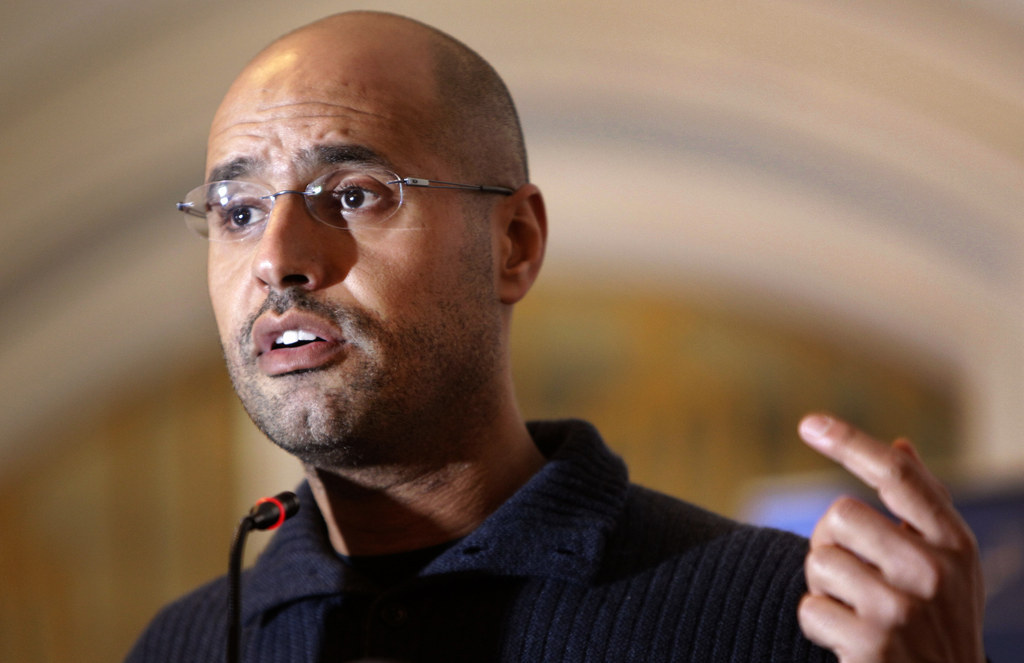 The eldest son of former Libyan dictator Muammar al-Qaddafi was among nine men sentenced to death Tuesday at a court in Tripoli for war crimes related to the country's 2011 uprising.
Seif al-Islam and dozens of associates of his father's regime were on trial, accused of suppressing protests. He was sentenced to be killed by firing squad, according to Al Jazeera.
Islam has been held by an armed militia in Zintan since his capture in 2011 and was not present in court, instead appearing only occasionally by video link during the trial. The militia is loyal to the internationally recognized government, which has fled to eastern Libya, and refuses to recognize the authorities currently operating in Tripoli, Agence France-Presse reported.
Other members of the regime sentenced to death include former intelligence chief Abdallah al-Senousi and former Prime Minister Baghdadi al-Mahmoudi.
Others on trial were given lighter sentences ranging from five years to life in prison, and all have the right to appeal, according to the BBC.
The trial has been criticized by human rights groups over the limited access defendants had to lawyers and key documents, as well as an unresolved dispute with the International Criminal Court — based in the Hague, the Netherlands — over the jurisdiction of the case, AFP reported.