At Least 43 Dead In French Bus And Truck Crash
The incident happened in Puisseguin near Libourne, close to the city of Bordeaux. Most of the victims are believed to be members of a senior citizens' group on a day trip from the village of Petit-Palais-et-Cornemps.
At least 43 people have died after a bus and truck collision in Puisseguin near Libourne in southwestern France, local officials said.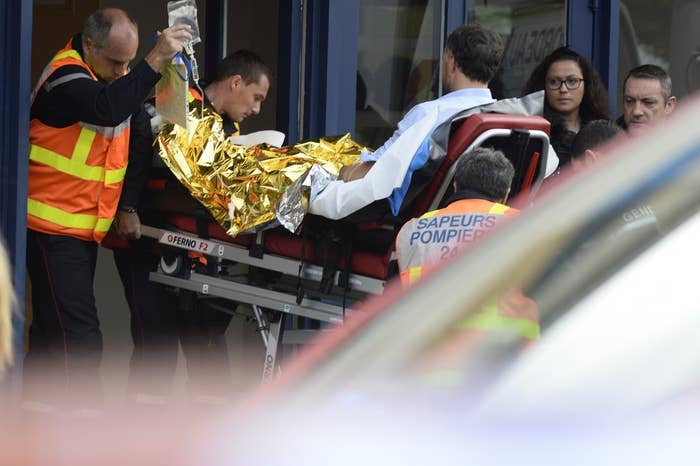 The death toll of the crash was updated Friday afternoon when the body of a 3-year-old boy, believed to be the truck driver's son, was found inside of the truck's cab, according to The Local fr. The majority of the other 42 victims are believed to be French senior citizens who were going on a day trip on the tour bus.
The bus and truck collided head-on just east of the city of Bordeaux around 7:30 a.m. local time (1:30 a.m. ET), causing both vehicles to burst into flames. The truck driver was among those killed in the tragic accident, local official Pierre Dartout told the Sud Ouest newspaper.
The bus was carrying 50 people.
Local lawmaker Gilles Savary told the BFM television station that the passengers were a tourist group, according to AP.
In addition to those killed, five people were injured in the incident, according to Reuters. Their injuries included burns and head trauma, according to Sud Ouest.
Mayor of Puisseguin Xavier Stubblet said the driver lost control of the vehicle and was "lightly injured" in the crash, meaning he was able to open the door and let some of the passengers out.
The two vehicles were involved in a collision which caused them to quickly go up in flames, Sud Ouest said.
BFMTV obtained an image of the smoking wreckage of the bus, and posted it on Twitter.
A picture posted by the BBC shows an aerial view of the wreckage.
The mayor of the village of Petit-Palais-et-Cornemps confirmed that the passengers were members of a local senior citizens' group on a day trip, according to Sud Ouest.
The village has a population of 700, according to the BBC. The bus was not long into its journey, and heading through the Gironde region to Landes.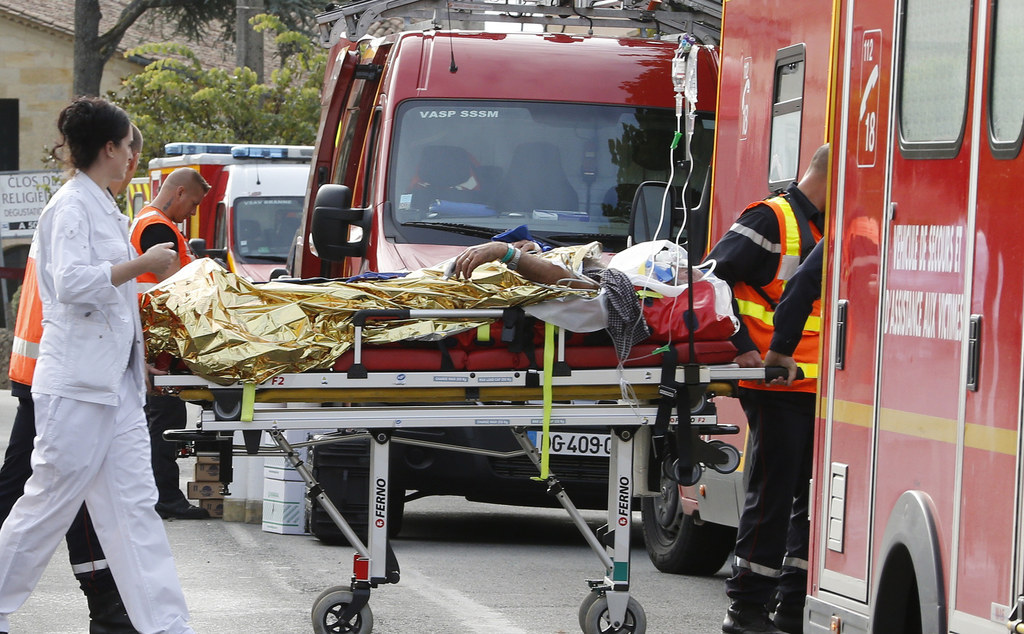 French President François Hollande, currently visiting Athens, Greece, said that he had been "plunged into sadness by the tragedy," Reuters reported.
He tweeted that the French government was "totally mobilized on this terrible tragedy."
A number of ministers have made their way to the crash site, including Prime Minister Manuel Valls, Interior Minister Bernard Cazeneuve, and Transport Minister Alain Vidal, Sud Ouest said.
The death toll is the highest France has seen for a bus crash since 1982 that killed 52 people, according to the BBC.