Police Cars Set On Fire During Frankfurt Anti-Capitalist Protests
Protesters and police clashed at anti-austerity protests outside the new headquarters of the European Central Bank.
Police cars were set on fire amid chaotic scenes during anti-capitalist protests in Frankfurt, Germany, early Wednesday, the Associated Press reported.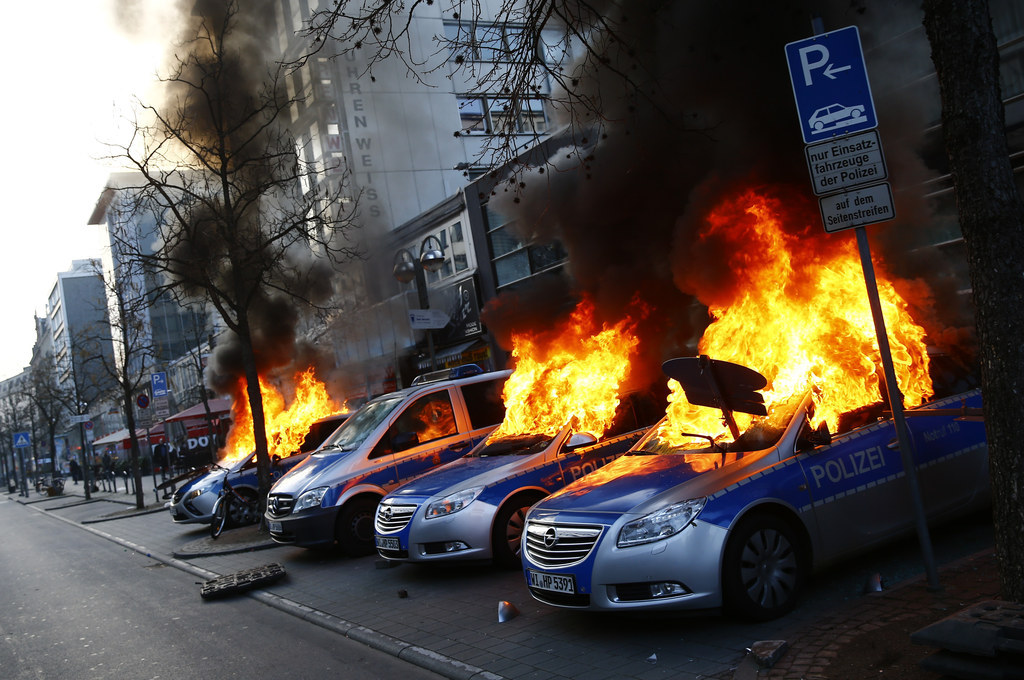 More than 10,000 protesters with the so-called Blockupy movement aimed to disrupt the inauguration ceremony of the European Central Bank's (ECB) new 1.3-billion-euro ($1.4 billion) headquarters in the city, according to Reuters.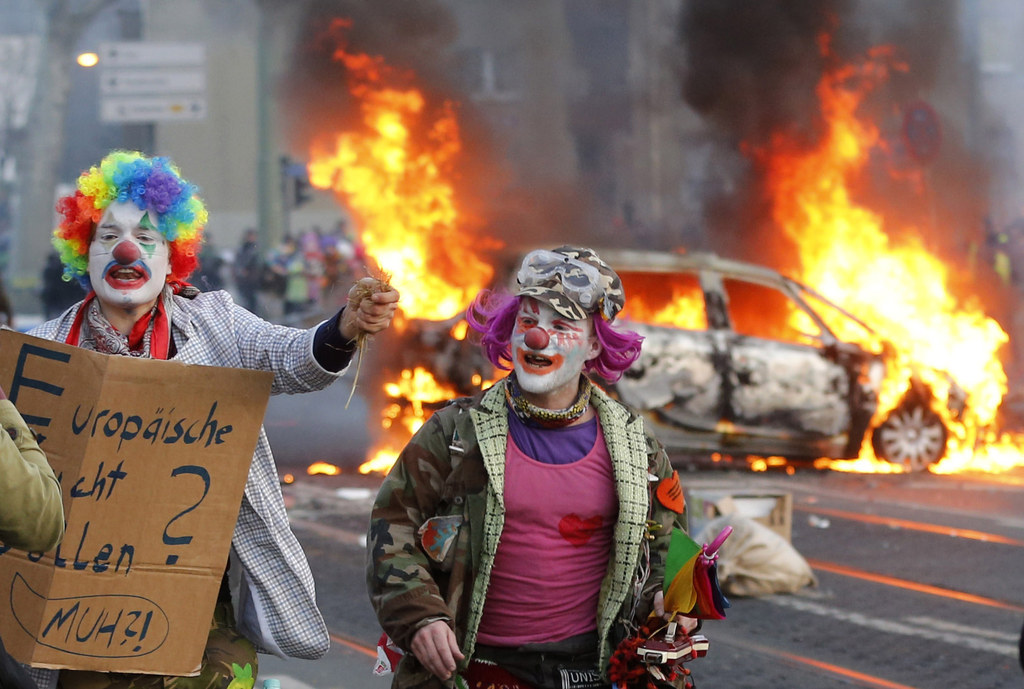 Police said two officers were injured after having stones thrown at them. Thousands more police in riot gear pursued what they described as a minority of violent protesters out of thousands, AP reported.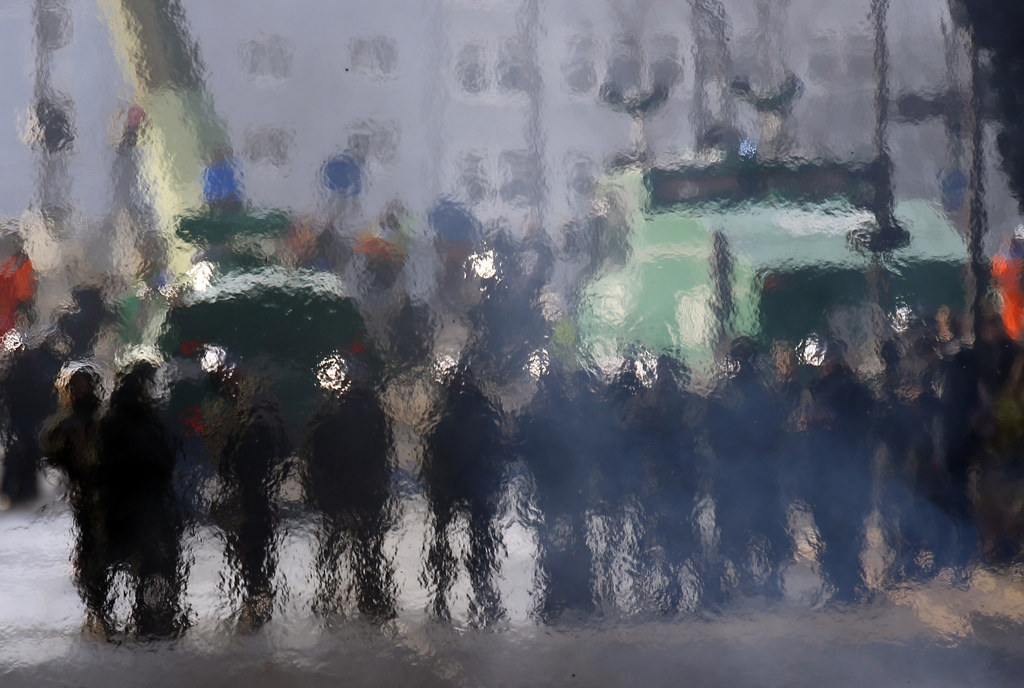 Two police cars were set alight near a police station in central Frankfurt, while another police vehicle burned near the ECB building.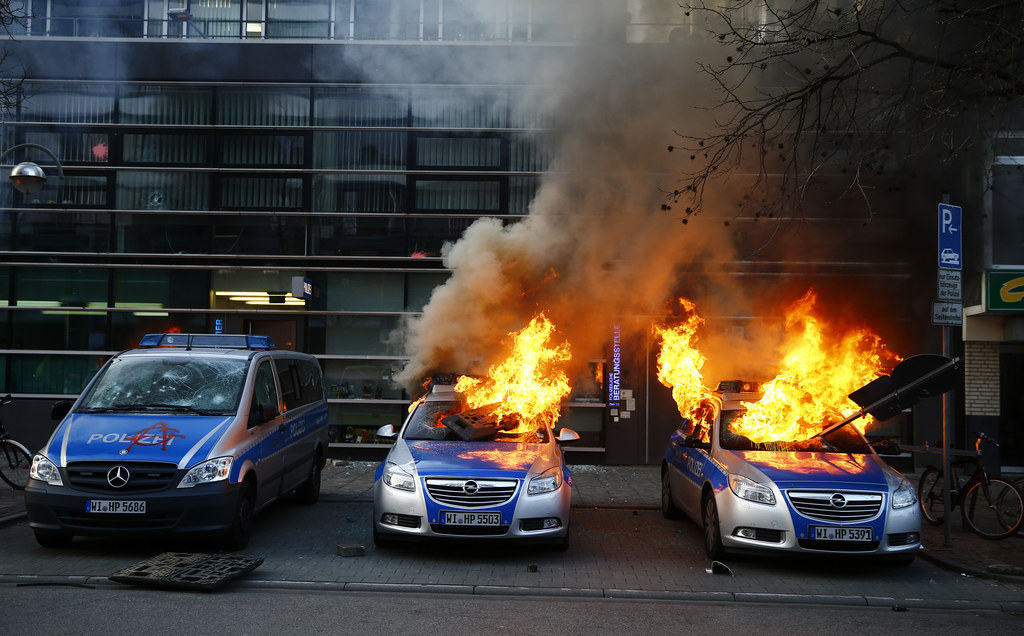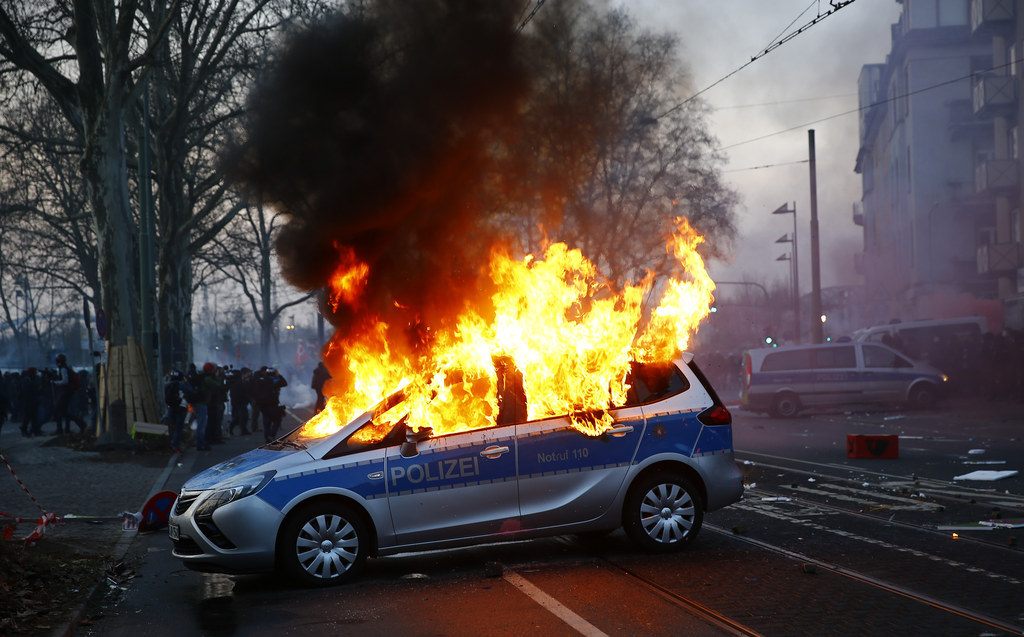 Protesters also set up burning barricades in the streets surrounding the ECB building.
By early Wednesday afternoon, police said that 350 people had been arrested during the protests, the BBC reported.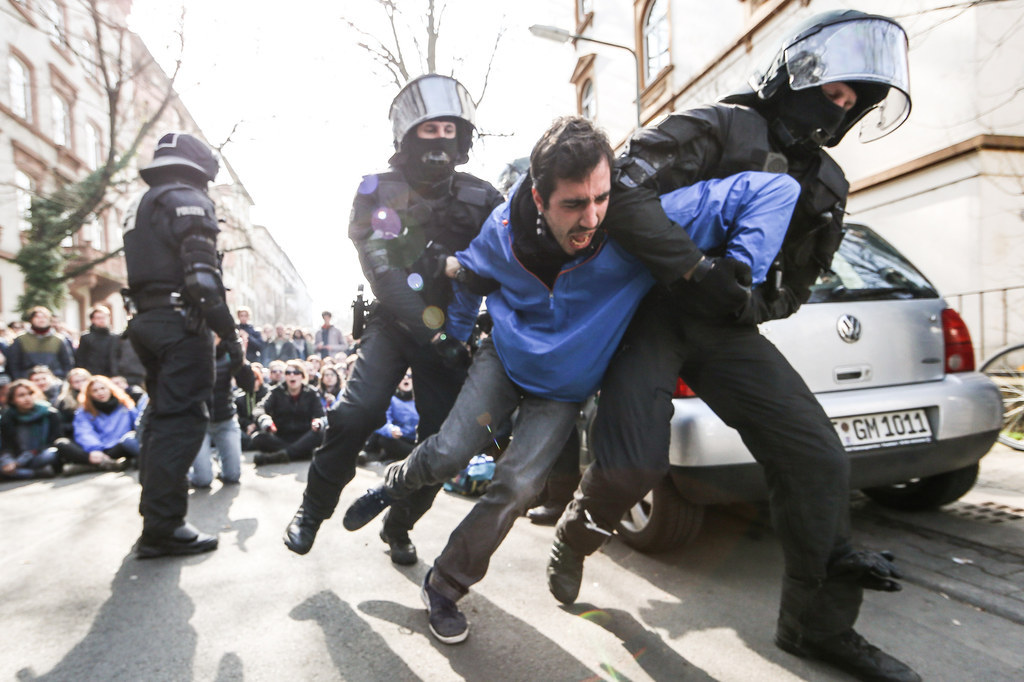 A police barricade was set up to block the entrance to the bank. A water cannon was used to disperse protesters, according to Reuters.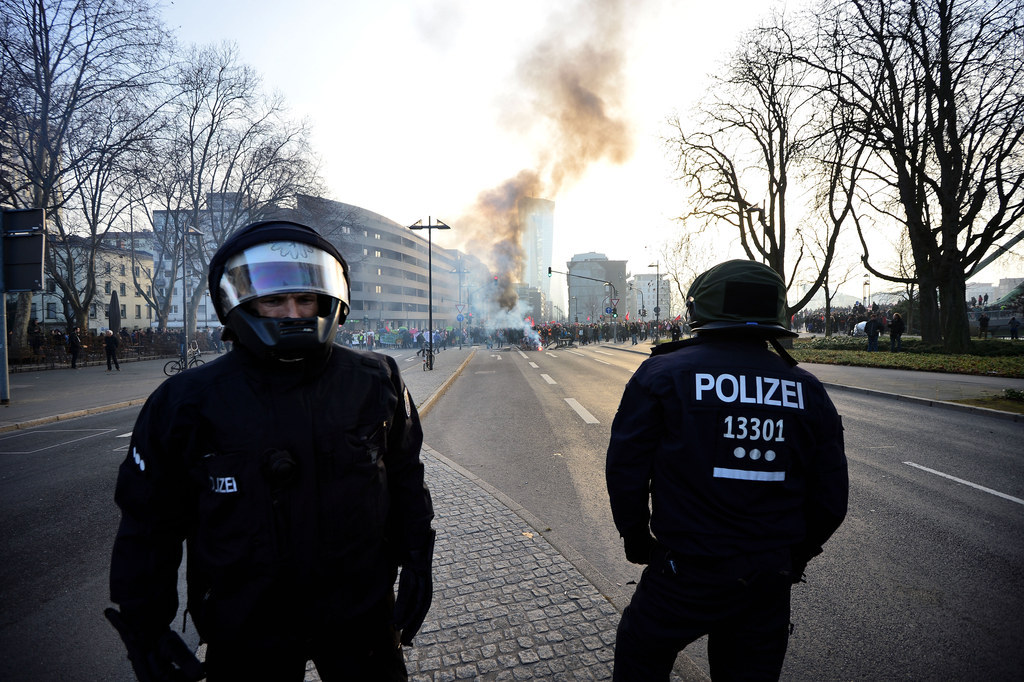 The Blockupy movement is named after the 2011 Occupy Wall Street movement. Thousands came from other parts of Europe, protest leader Ulrich Wilken told Reuters.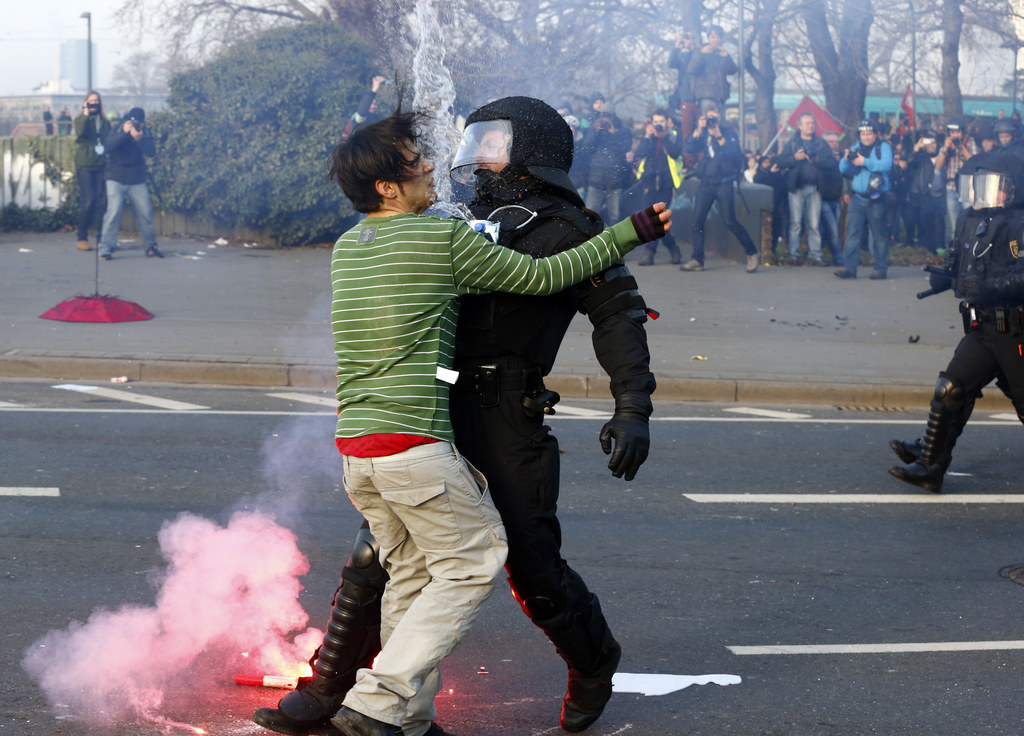 Wilken said Blockupy wanted an end to an austerity politics, and was demonstrating against the role of the "troika" – the ECB, the International Monetary Fund, and the European Commission – in enforcing them on European nations who received bailouts:
Our protest is against the ECB, as a member of the troika, that, despite the fact that it is not democratically elected, hinders the work of the Greek government. We want the austerity politics to end.

We want a loud but peaceful protest.
Police spokesperson Claudia Rogalski described the mood among protesters as "aggressive," according to Reuters.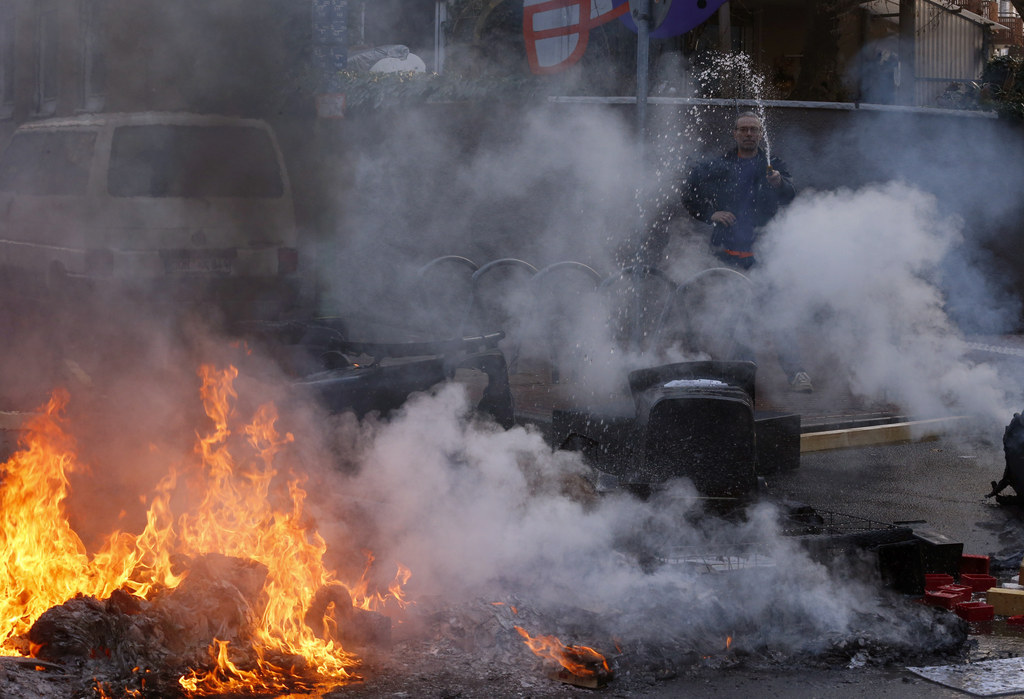 "We've had stone throwing, burning rubbish bins and seven police cars were damaged, many set on fire," Rogalski said.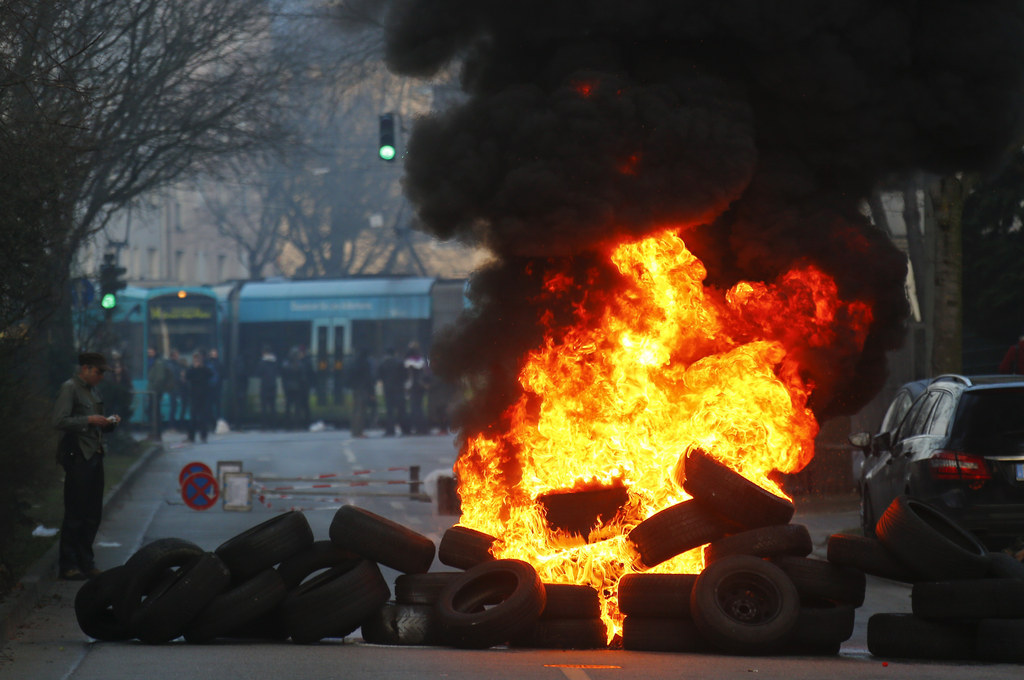 ECB head Mario Draghi was due to make his speech at the bank at 11 a.m. local time (6 a.m. ET).