Philippines Braces For Powerful Typhoon
Tens of thousands of people have headed for shelter as Typhoon Hagupit nears landfall.
Thousands of people in the eastern Philippines have sought shelter as the powerful Typhoon Hagiput bears down on the islands.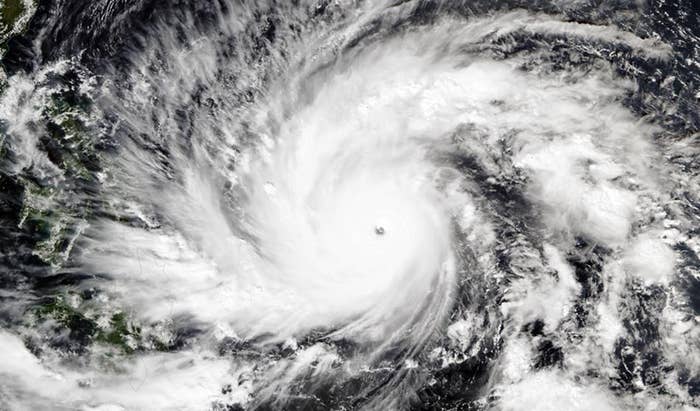 Known locally as Ruby, Hagupit has gusts of up to 143 miles an hour, and is due to hit Saturday evening.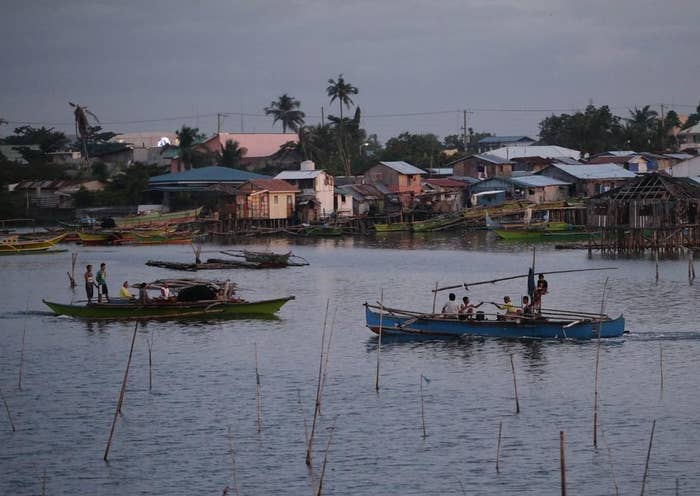 Although it has weakened slightly and been downgraded from a "super typhoon," experts warned it could bring storm surges of up to one story high, as well as heavy rain and landslides, the BBC reported.
Hagupit is on course to hit eastern and northern Samar province, as well as the city of Tacloban, where thousands died in Typhoon Haiyan last year.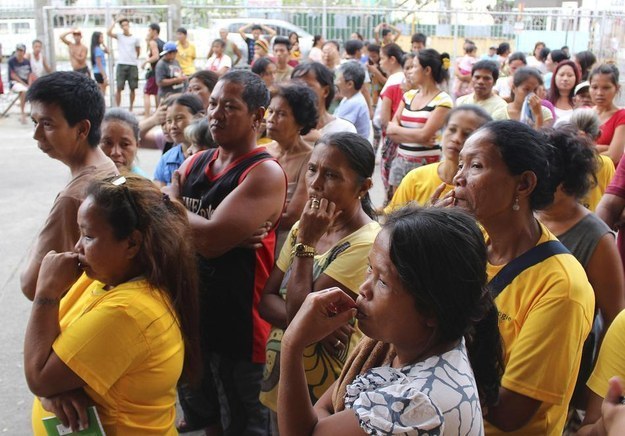 Residents in coastal villages have fled inland. Many people in those areas are still living in temporary shelters from the aftermath of Typhoon Haiyan.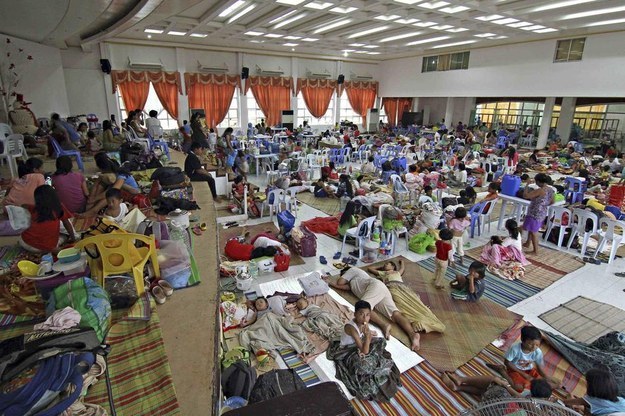 Despite the warnings, Philippine President Benigno Aquino slammed "alarmist" media reports, and said there was "no indication" Hagupit would be anywhere near the strength of Haiyan, ABS CBN News reported.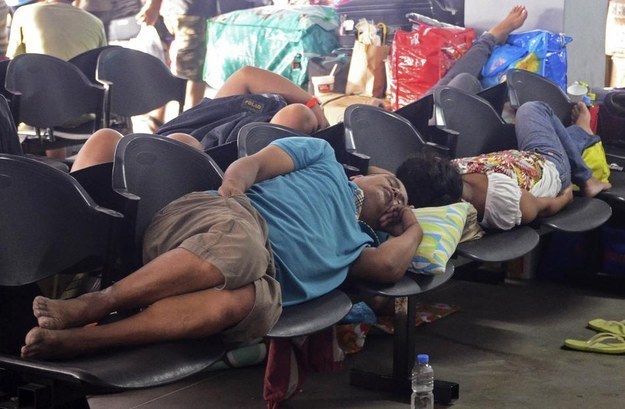 President Aquino met disaster agency chiefs on Friday, and ordered food supplies to be sent to affected areas. He has also deployed the military and police to prevent looting in the aftermath, BBC News reported.