Paris Remembers Charlie Hebdo And Supermarket Terror Attacks One Year Later
President François Hollande unveiled three plaques at sites where gunmen killed 17 people in the French capital in January 2015.
French President François Hollande on Tuesday attended a number of events marking the first anniversary of the terror attacks on the headquarters of Charlie Hebdo magazine and a kosher supermarket in Paris.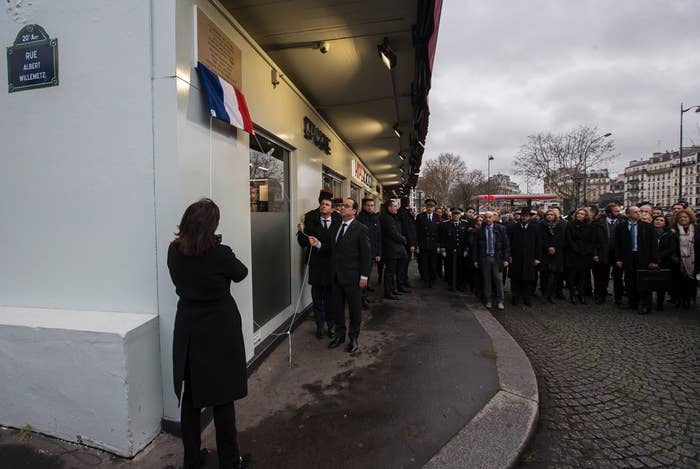 Hollande attended the unveiling of commemorative plaques bearing the names of the victims at the Hyper Cacher supermarket and the former offices of the satirical publication.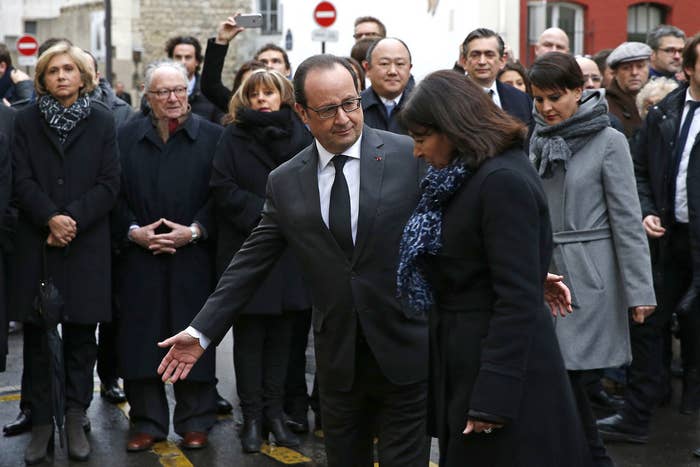 Another plaque was unveiled at the site of the shooting of police officer Ahmed Merabet. A fourth — in memory of a municipal policewoman who was shot in the attacks — will be unveiled on Saturday.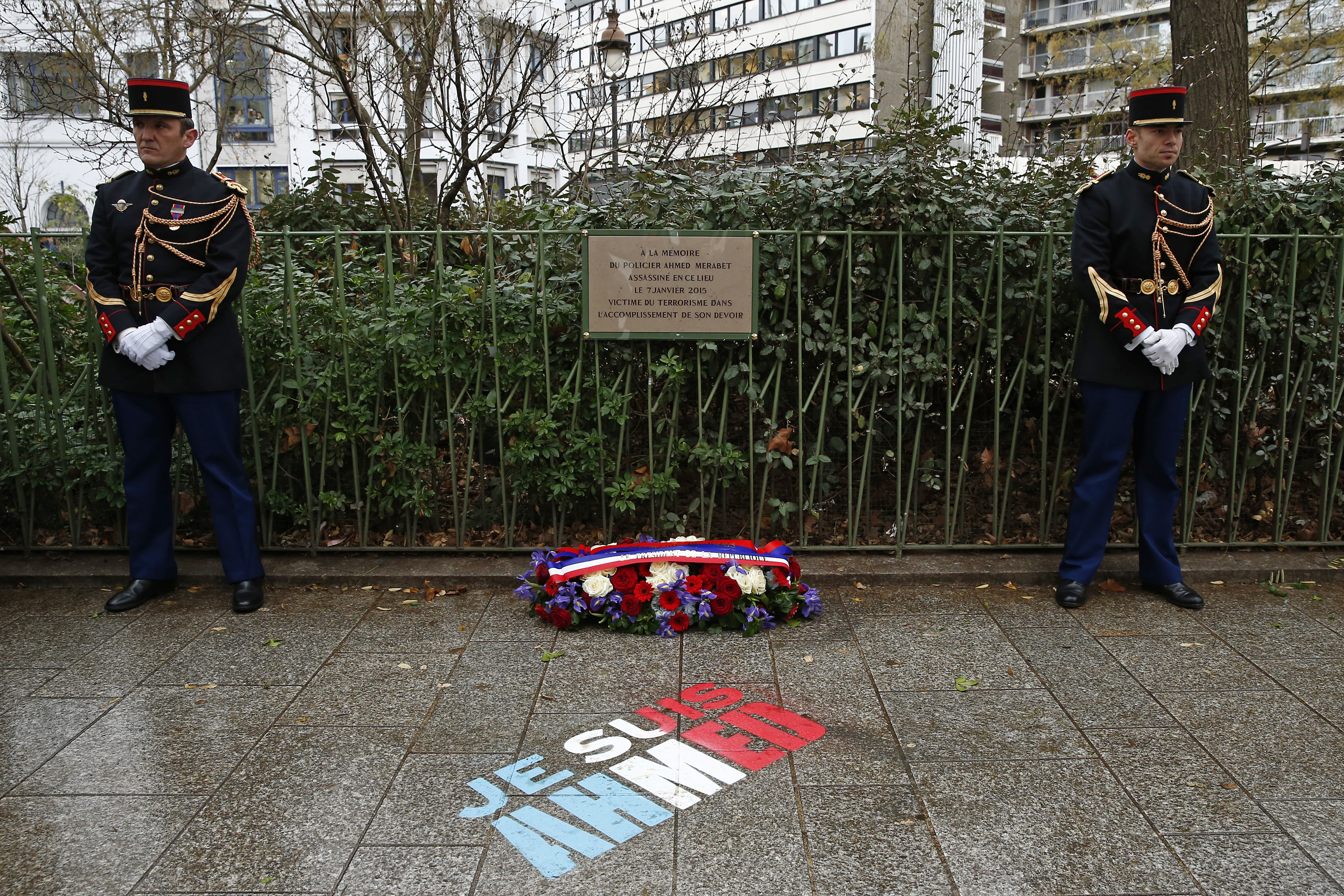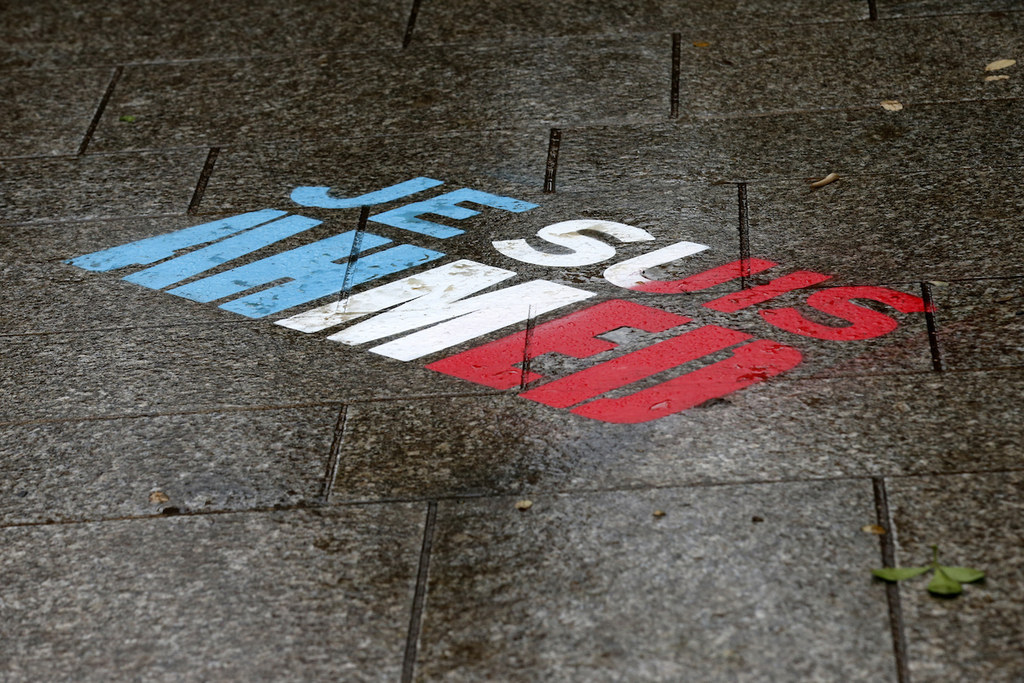 The unveilings each included a moment of silence, and mark the beginning of a week of commemorations of the attacks, which took place between Jan. 7 and Jan. 9, 2015.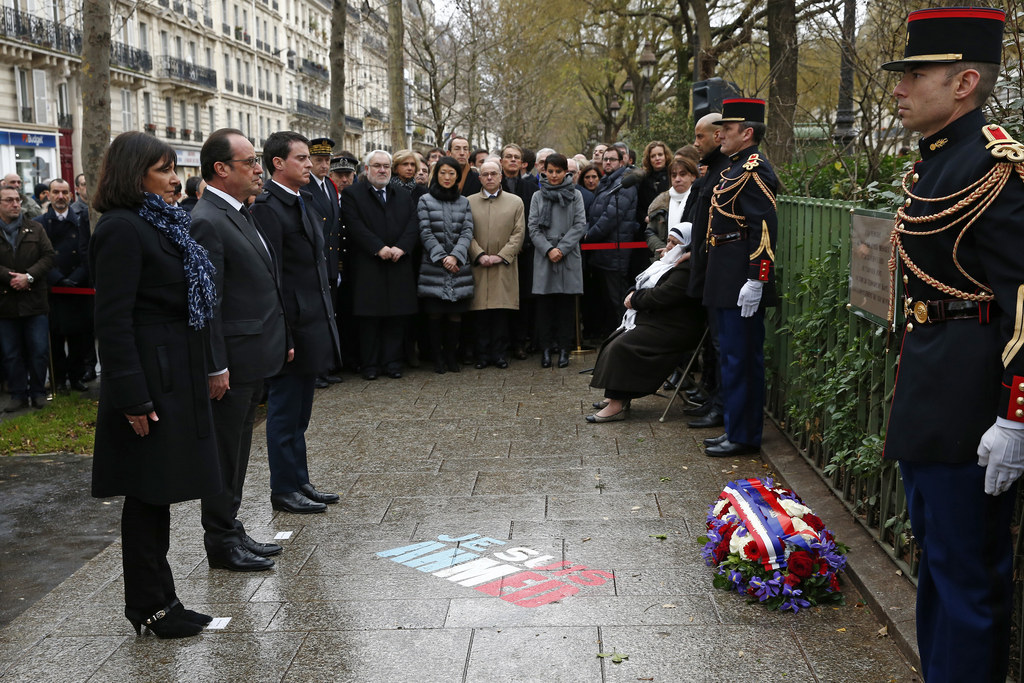 The plaque unveiled outside the former Charlie Hebdo offices proved a source of controversy though — for misspelling cartoonist Georges Wolinski's name with a Y, France24 reported.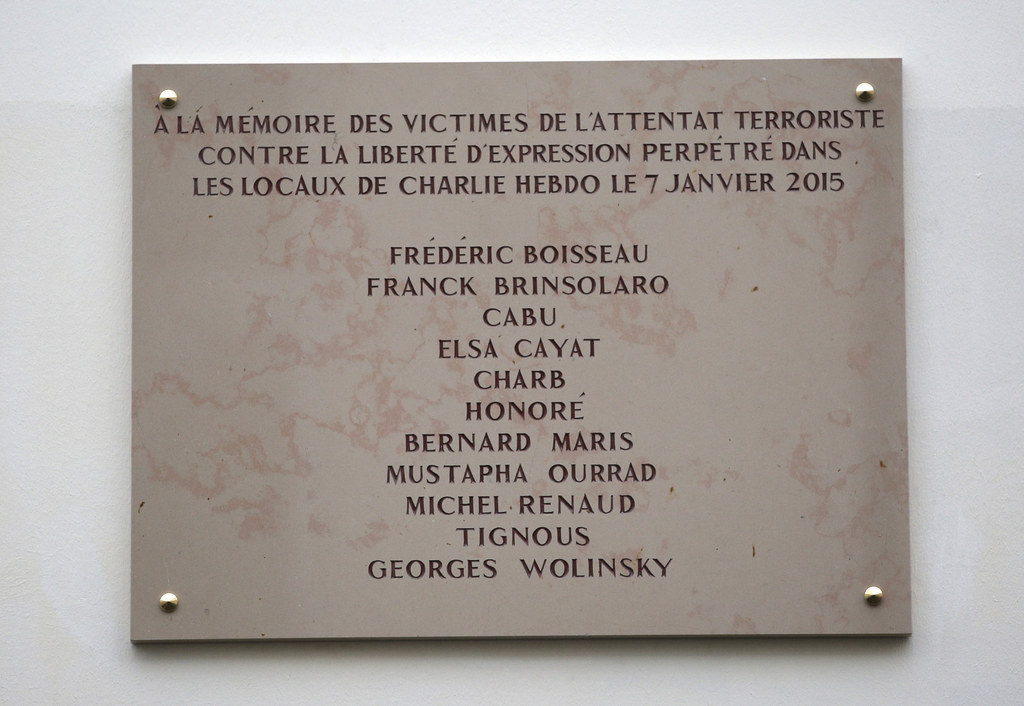 Paris Mayor Anne Hidalgo promised the typo would be swiftly corrected.
The plaque starts with the inscription: "To the memory of victims of the terrorist attack against freedom of expression."
This week will also see commemoration events held at Paris's police headquarters and Place de la République, according to France24.