18 Pictures Of The Violence That Clouded Paris's Climate Protests
More than 200 people were detained after climate change activists clashed with police during a banned demonstration at the city's Place de la République Sunday.
Protests ahead of the Paris climate change talks turned violent in the French capital Sunday.
Police detained 208 people in a banned demonstration in the city's Place de la République, AP reported.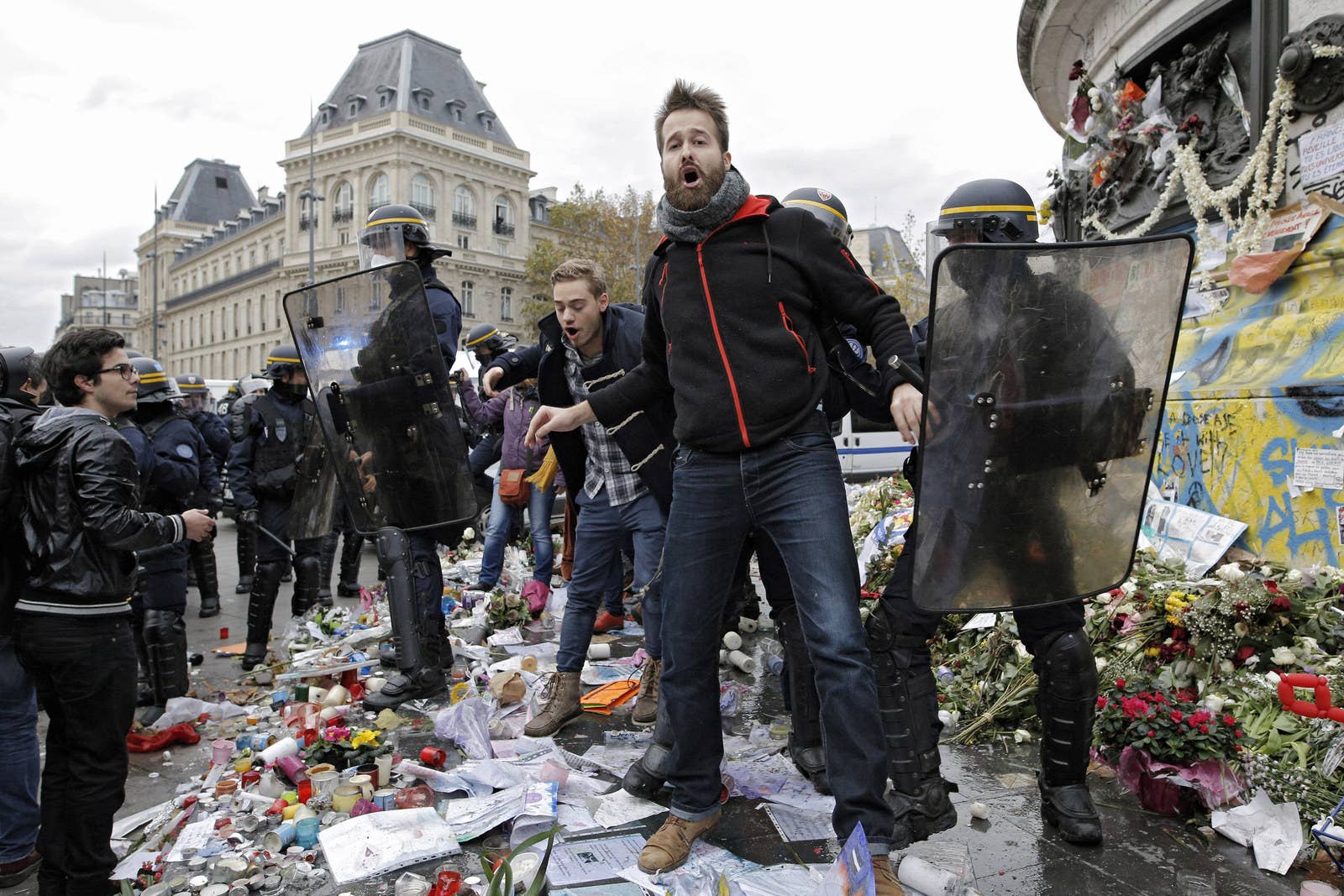 As of Sunday evening, 174 remained in detention, facing possible charges.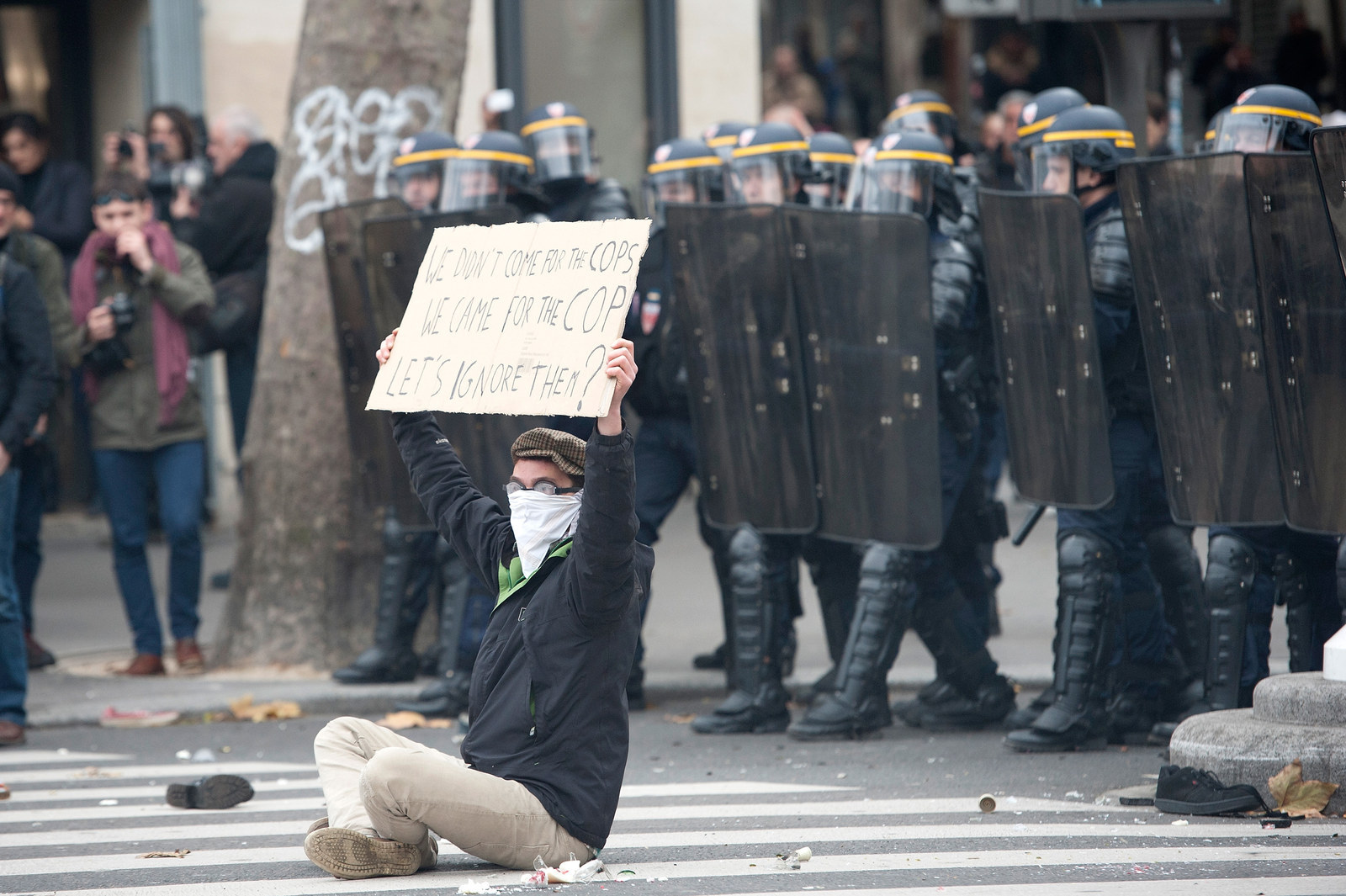 More than 150 leaders from countries around the world convened in Paris Monday for two weeks of talks known as COP21.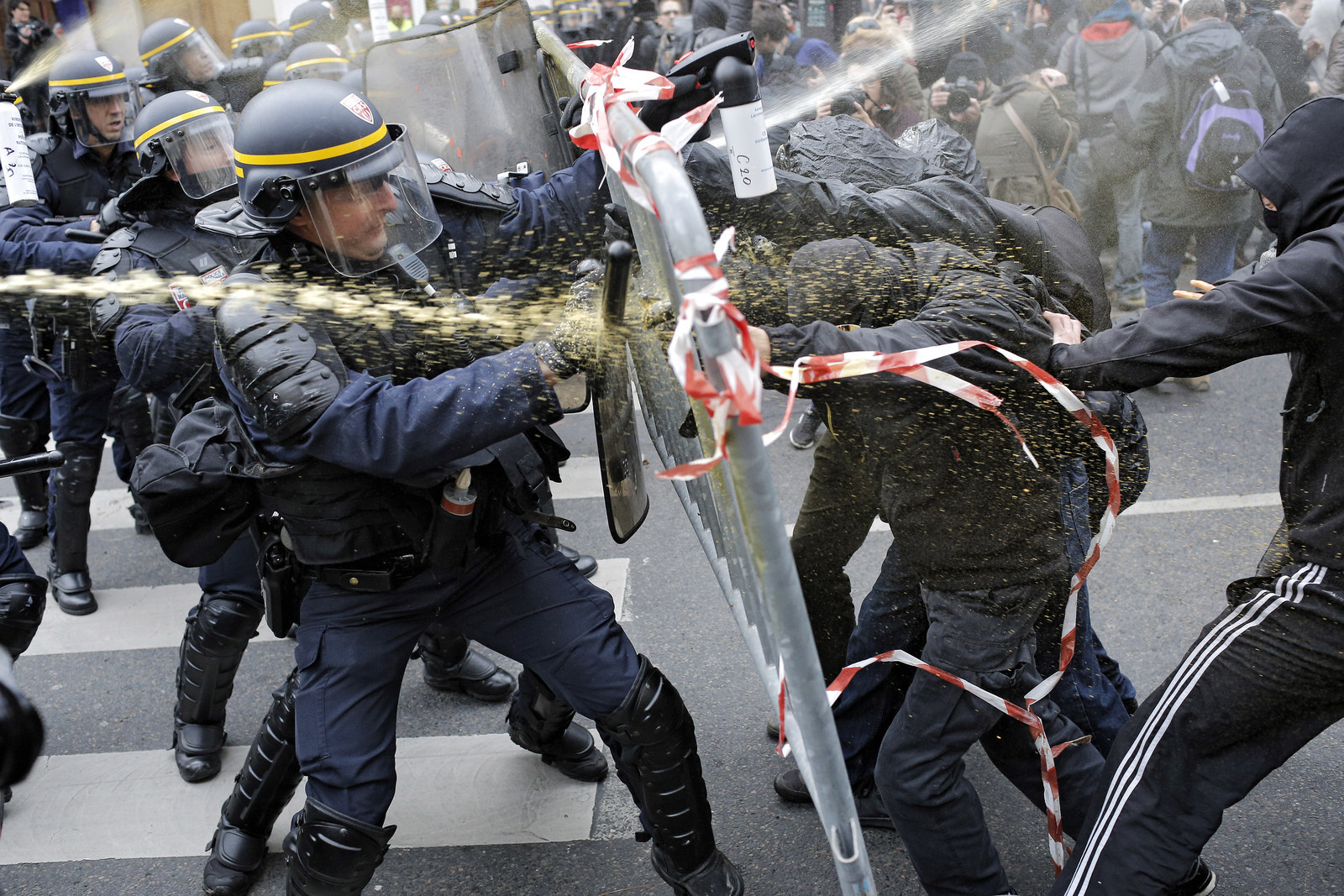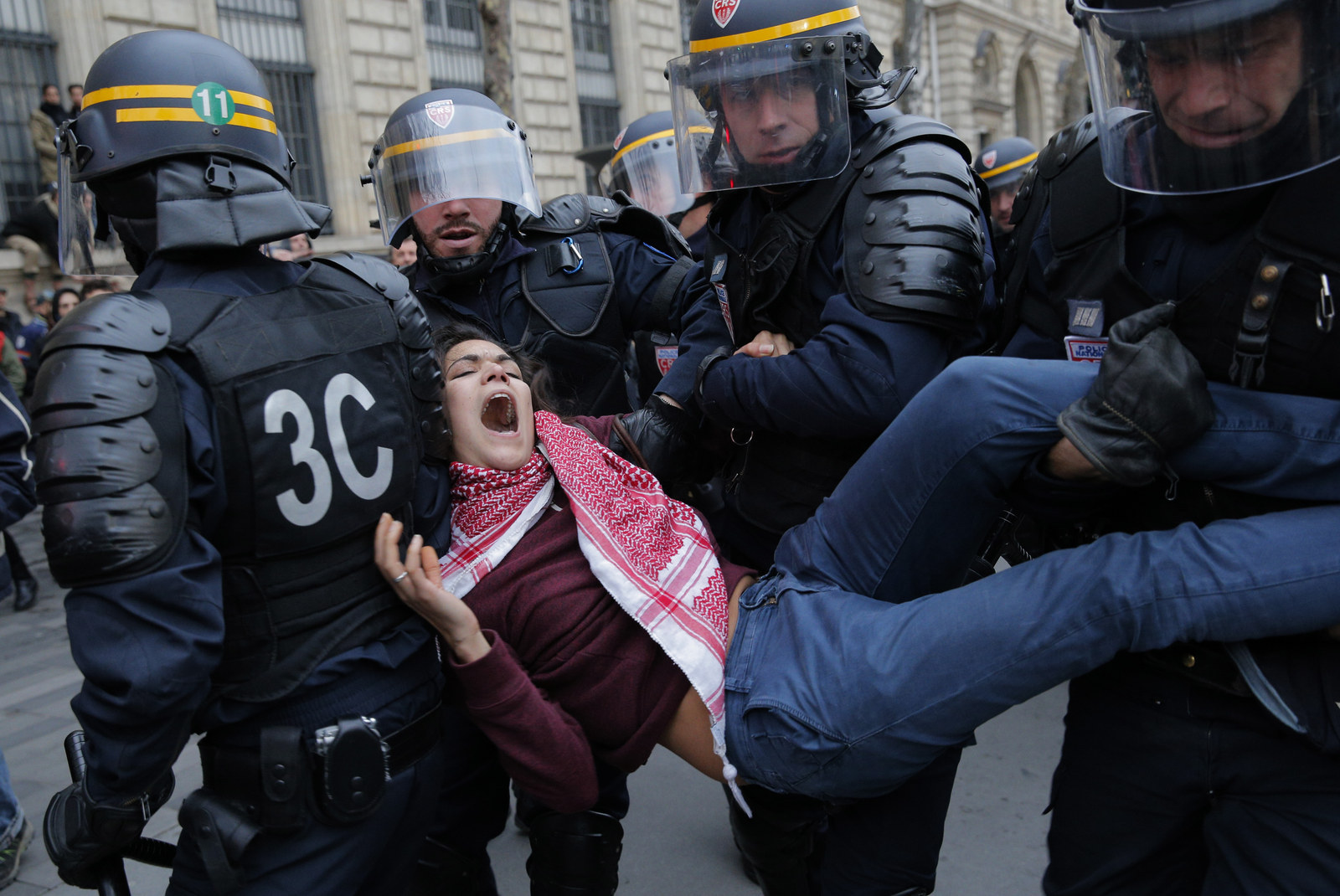 Earlier peaceful demonstrations, which included a human chain, turned violent after a small group of protesters pelted officers with bottles and candles, ABC reported.
Large-scale protests have been banned in Paris in the wake of the Nov. 13 terror attacks, which had earlier led activists to cover Place de la République in shoes as a symbolic demonstration.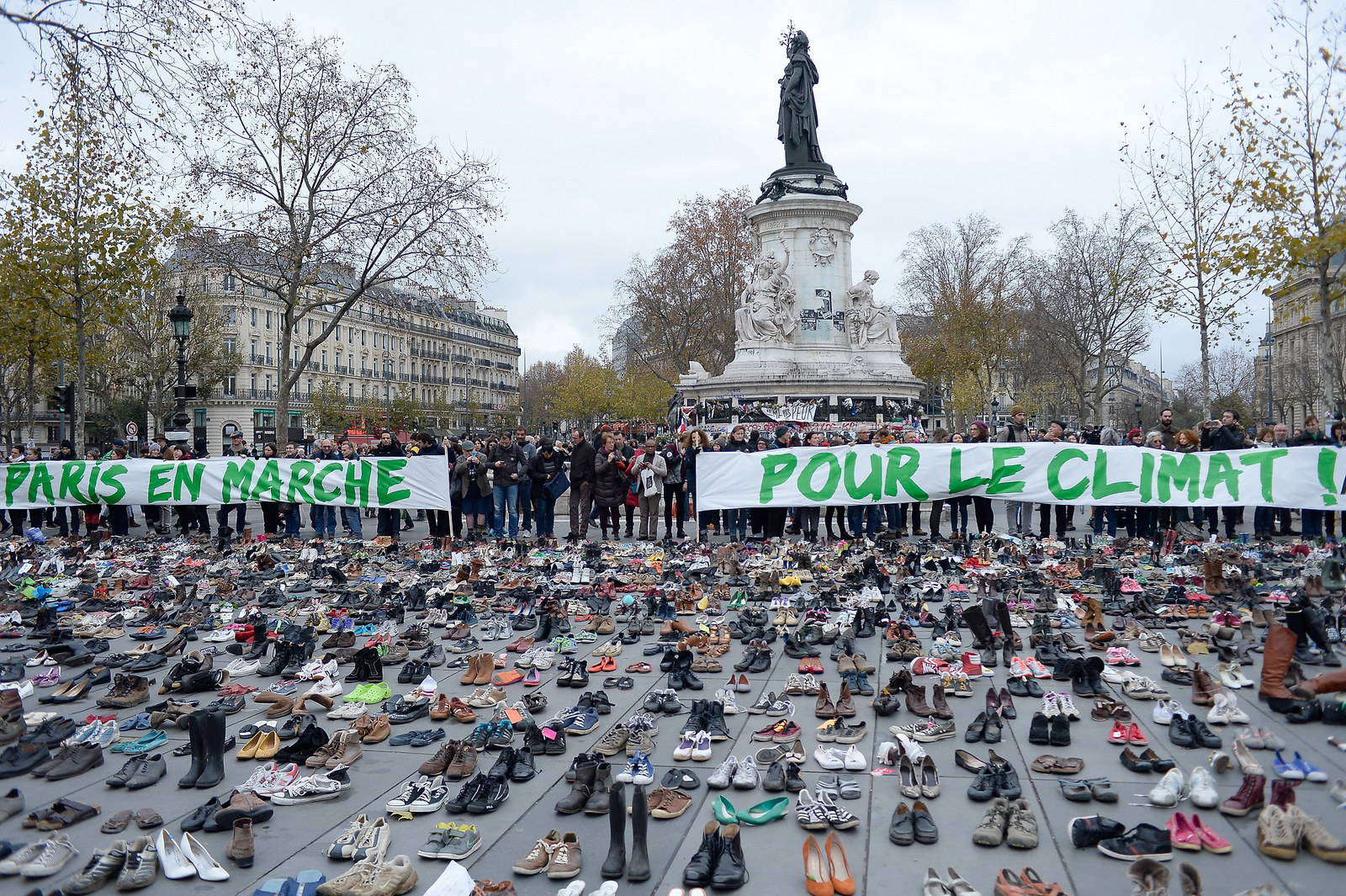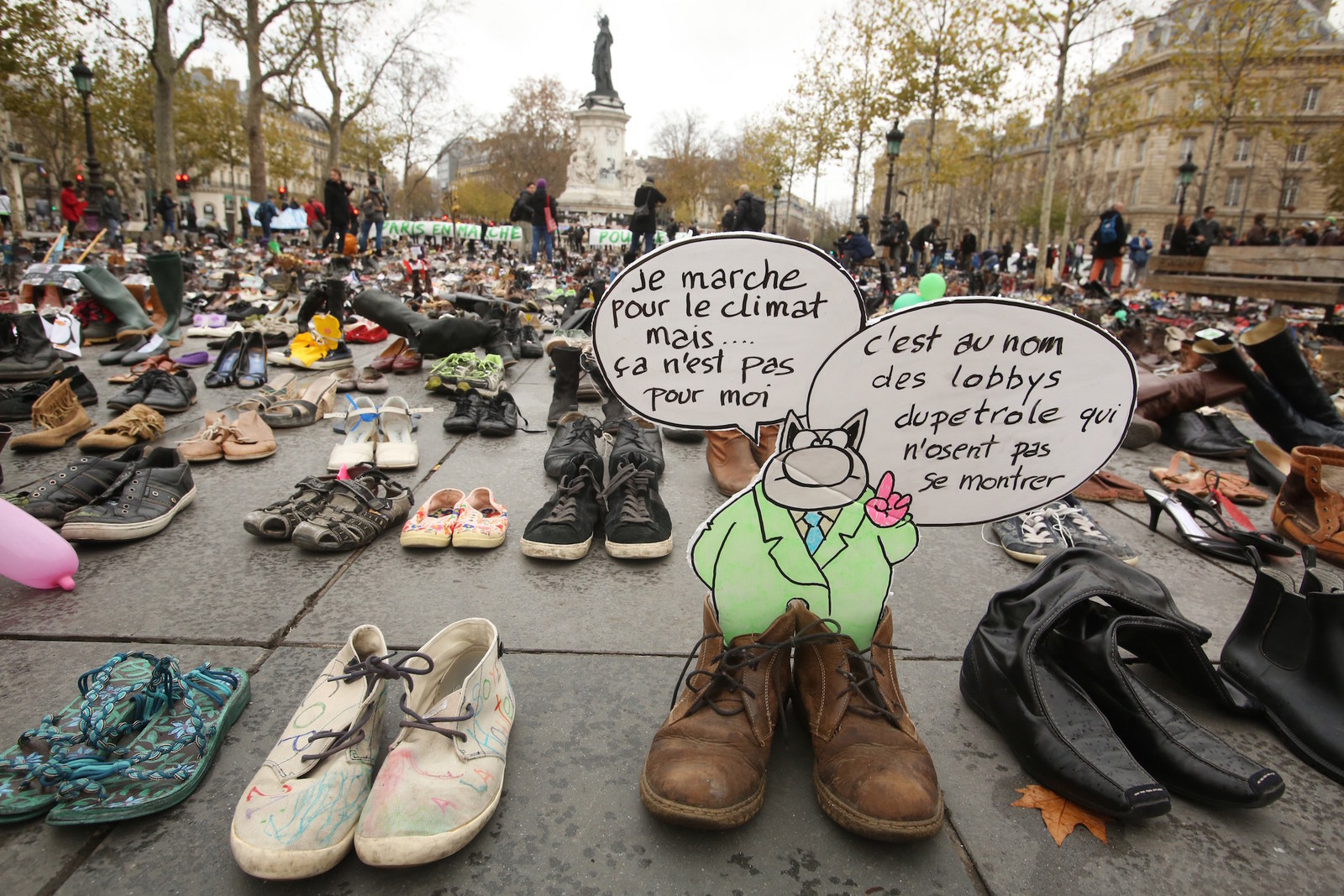 Place de la République is the site of the public memorial for the victims of the terror attacks, where people have been leaving flowers, candles, and tributes in memory of those who died on Nov. 13.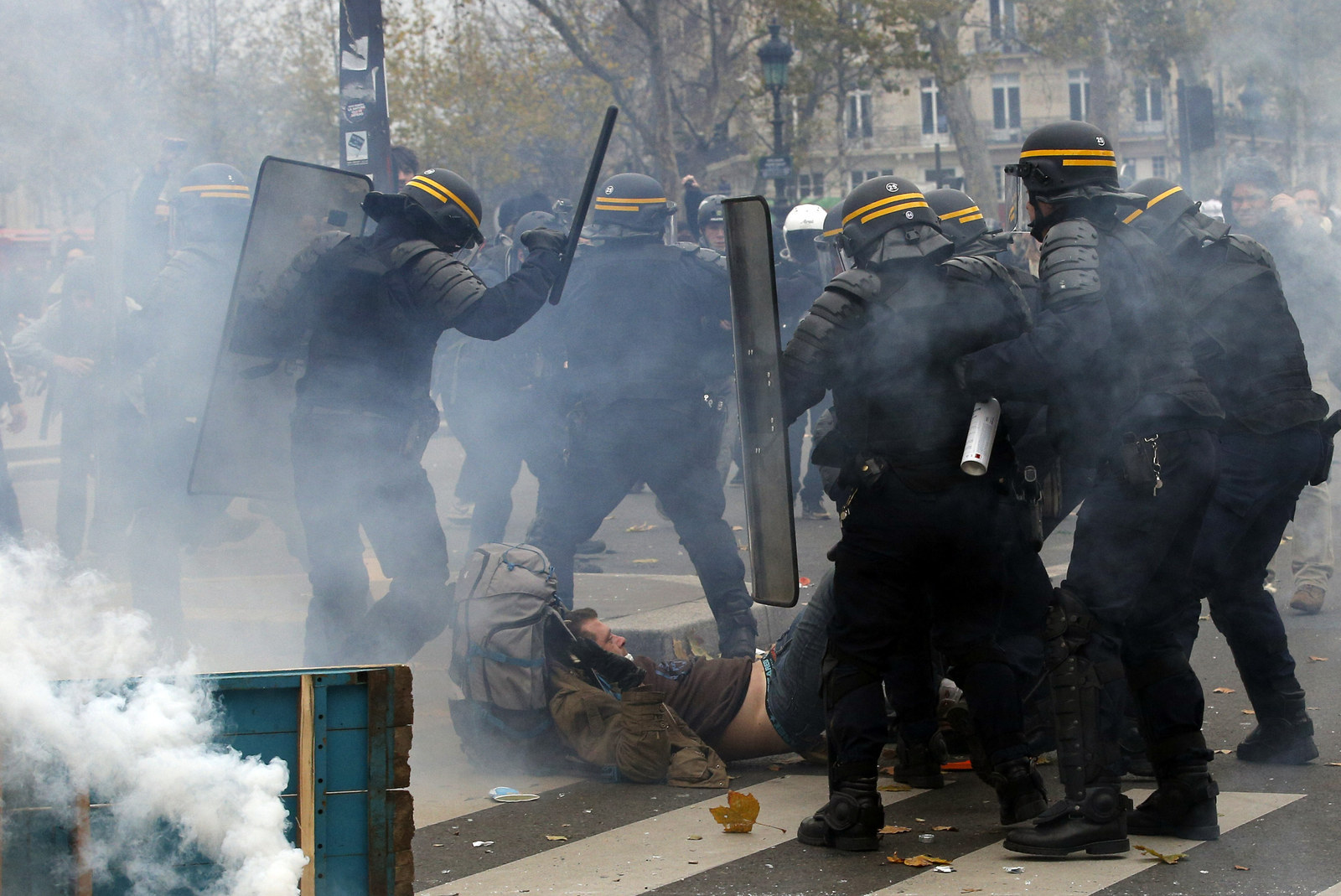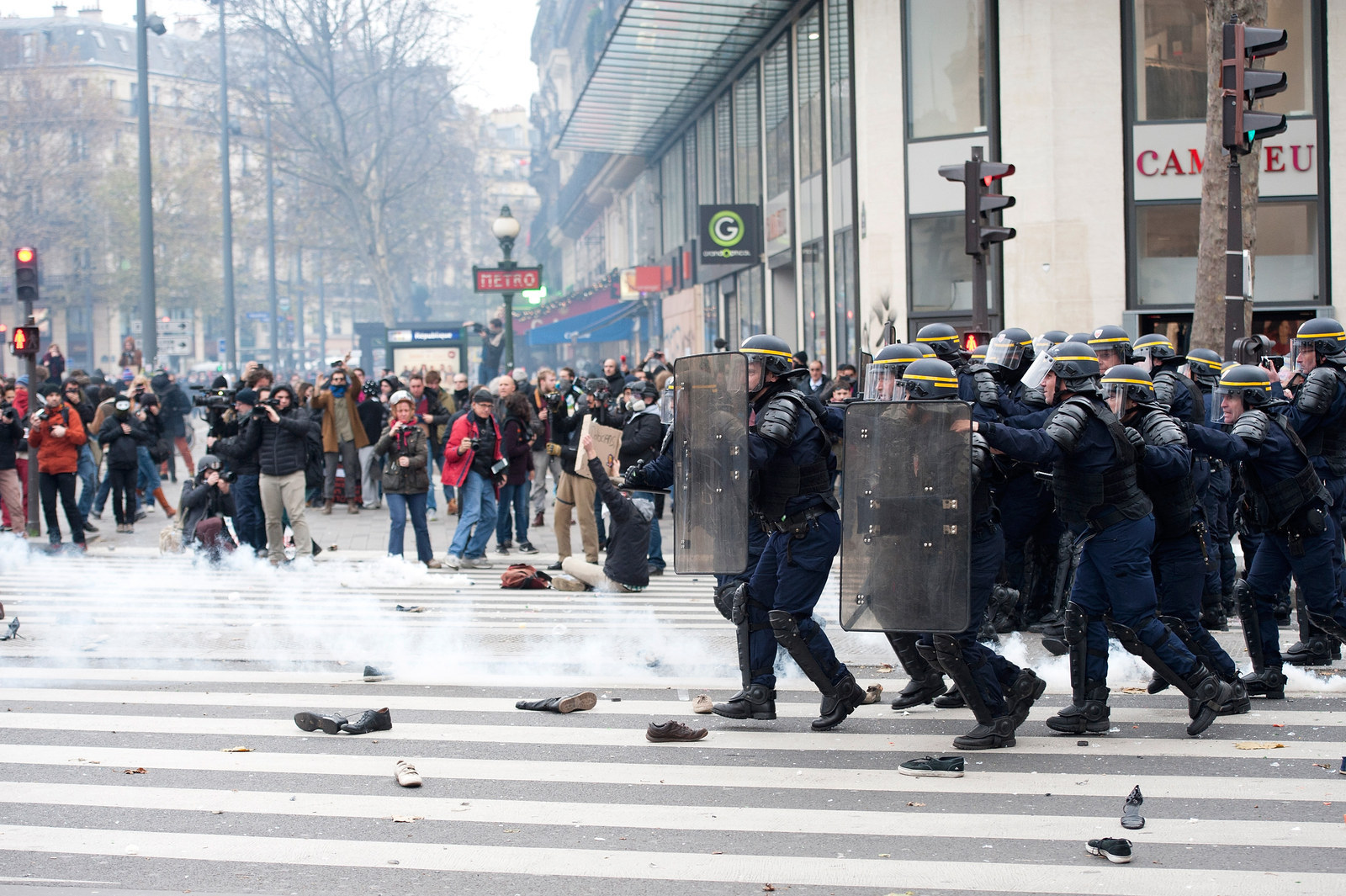 However, some of the protesters used a number of the items left at the memorial as projectiles to throw at police officers, Reuters reported.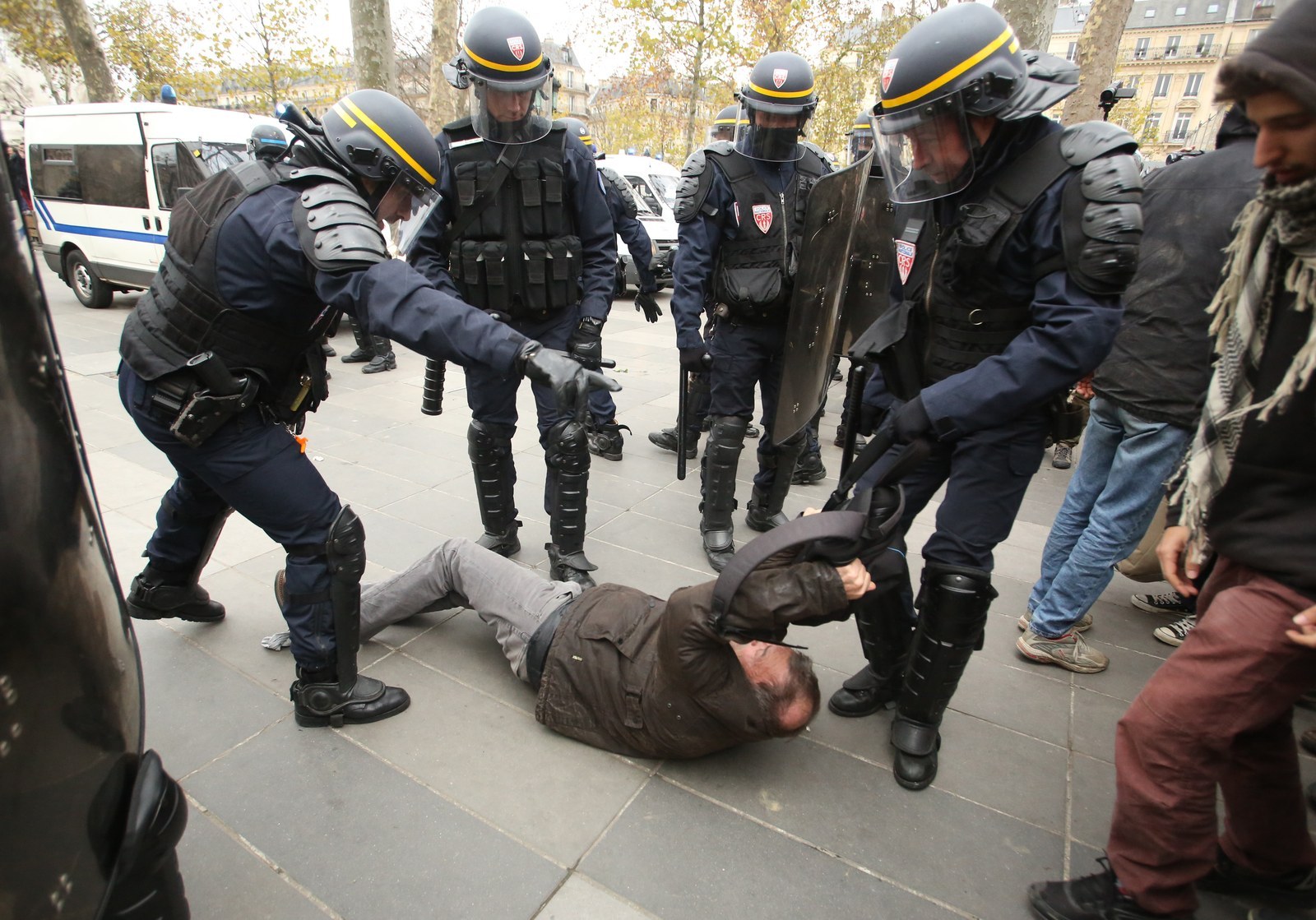 President François Hollande condemned the violence in the square as "scandalous," AP reported.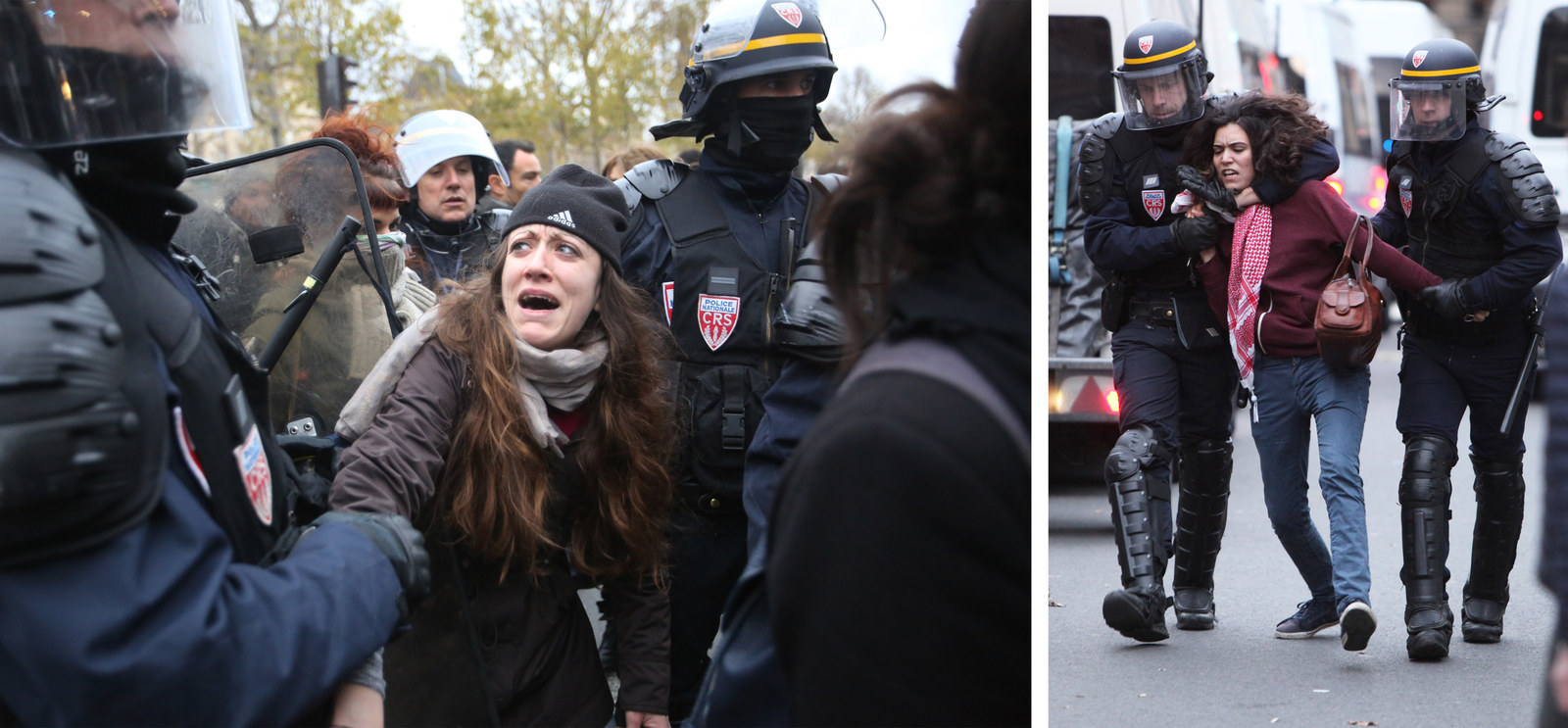 As well as condemning the dishonoring of the dead, Hollande said the actions were "also scandalous with regard to what is at stake at the climate conference, which is meant to let the world make decisions on the future of the planet," Reuters reported.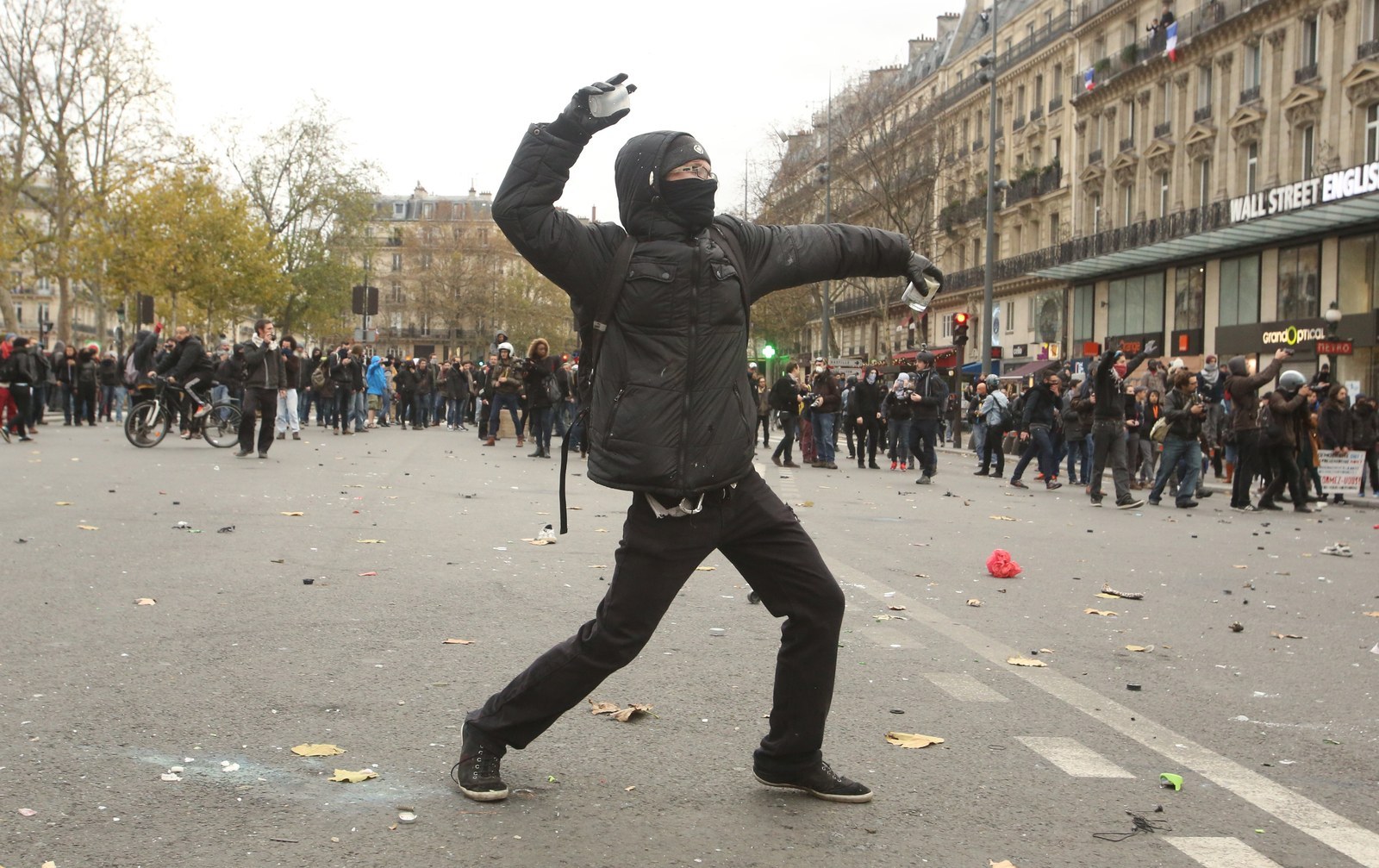 Hollande blamed the violence on "disruptive elements" with little to do with those genuinely concerned with defending the environment.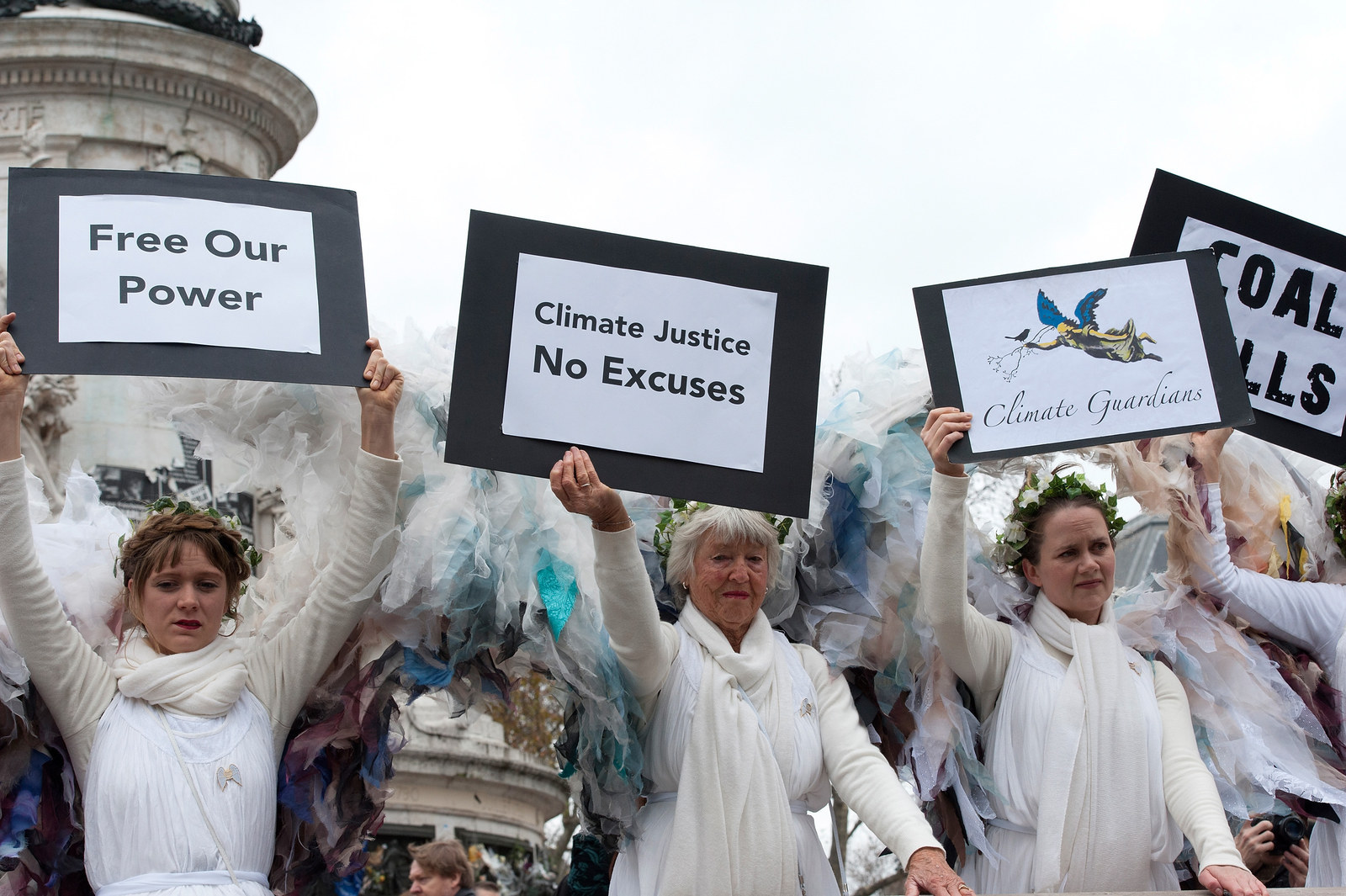 Hollande's indignation was echoed by many on French social media.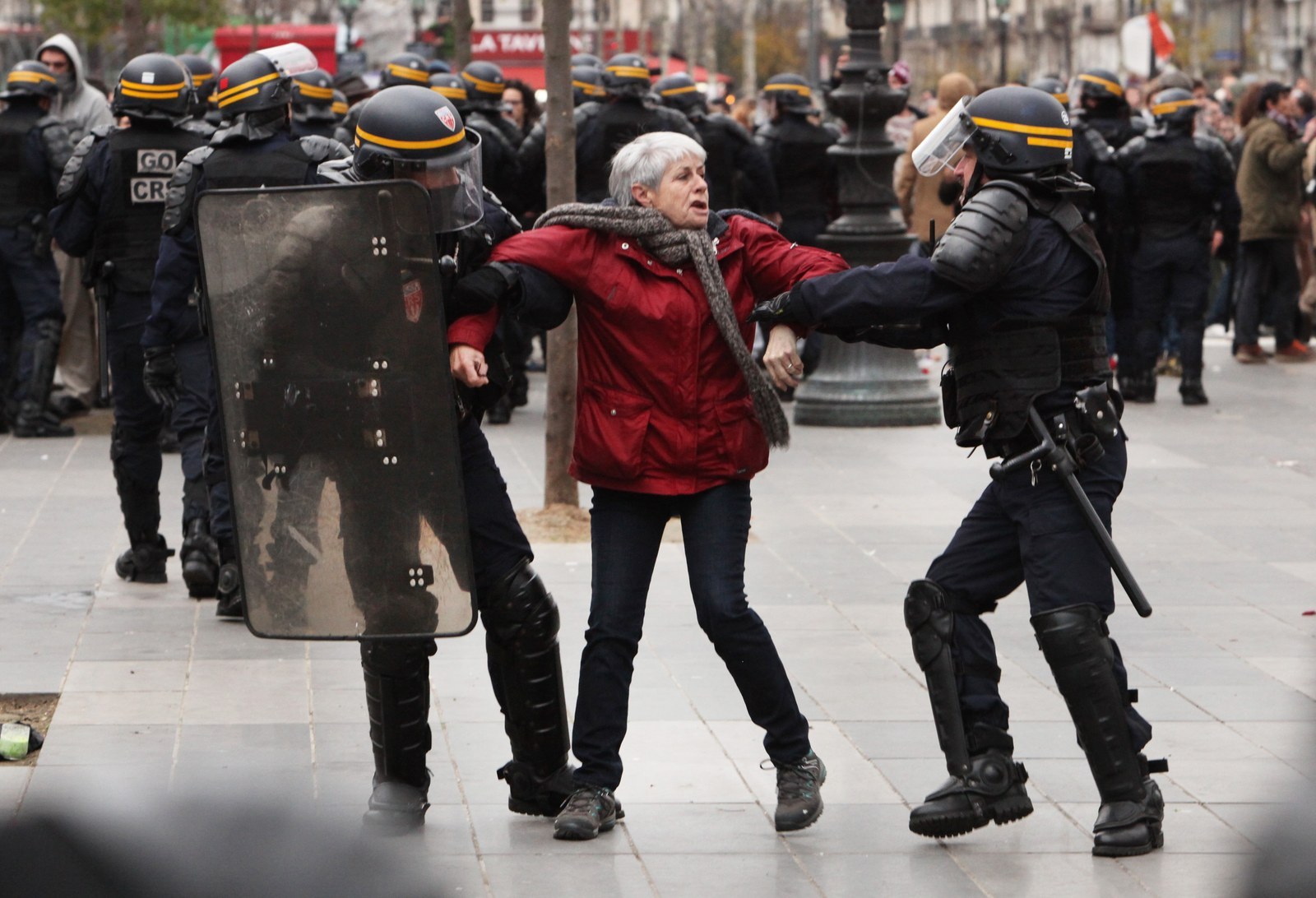 Away from Paris, a protester in Bordeaux climbed the city's Porte de la Victoire building.