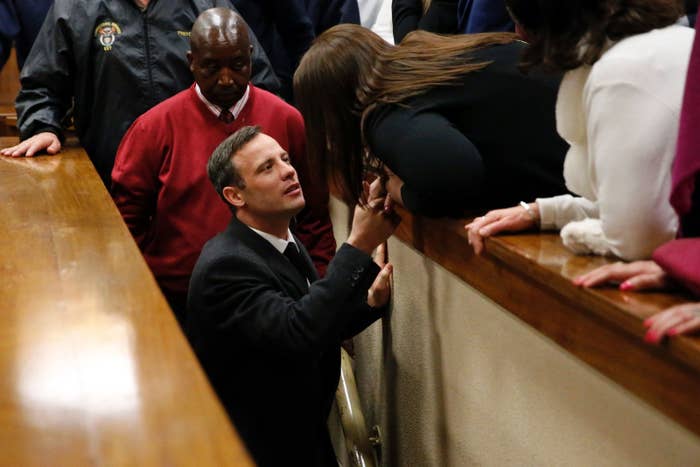 Former Olympic and Paralympic sprinter Oscar Pistorius was sentenced to six years in prison for the 2013 murder of his girlfriend Reeva Steenkamp on Wednesday morning in a court in Pretoria, South Africa.

Judge Thokozile Masipa, who acquitted Pistorius of murder during the original trial in 2013 before the charge was upgraded on appeal last year, decided to give Pistorius a jail term lower than the minimum of 15 years.
"I am of the view that a long term of imprisonment will not serve justice," Masipa said, concluding that he had already served 12 months in prison, was a first offender, and unlikely to offend again. She also said he would be a good candidate for rehabilitation.

Masipa told the court that the "mitigating factors outweigh the aggravating factors," and there were "substantial circumstances to justify a deviation from the minimum sentence."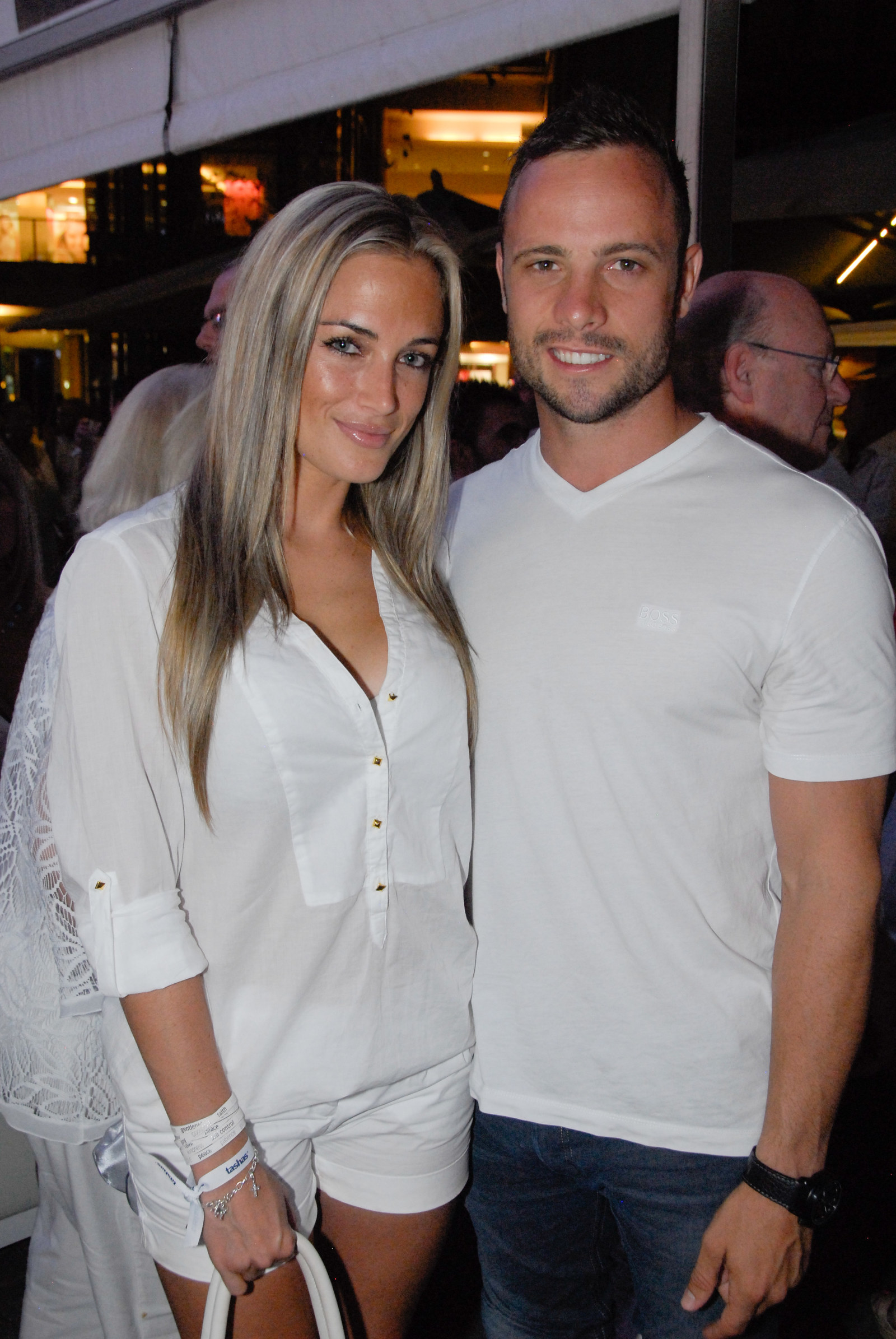 She said Pistorius was "a fallen hero, who has lost his career and been ruined financially," adding that in "taking the life of another human being" he "cannot be at peace."
She also said Pistorius — who shot Steenkamp four times through a closed bathroom door at their home on Valentine's Day 2013 — had been walking on his stumps at 3 a.m. and "felt vulnerable" at the time of the murder.
She said the healing process for Reeva Steenkamp's family had begun, as her father told the court that he and her mother had forgiven the athlete in a sentencing hearing last month.
Judge Masipa said she also took into account the public opinion of the trial in her sentencing, and said there had been "unjustified public outrage" and a misconception Pistorius had been found to have committed premeditated murder, despite what had been decided in court.
"Our courts are courts of law, not public opinion," she said. "Public opinion may be loud and persistent, but it can play no role in the decision of this court."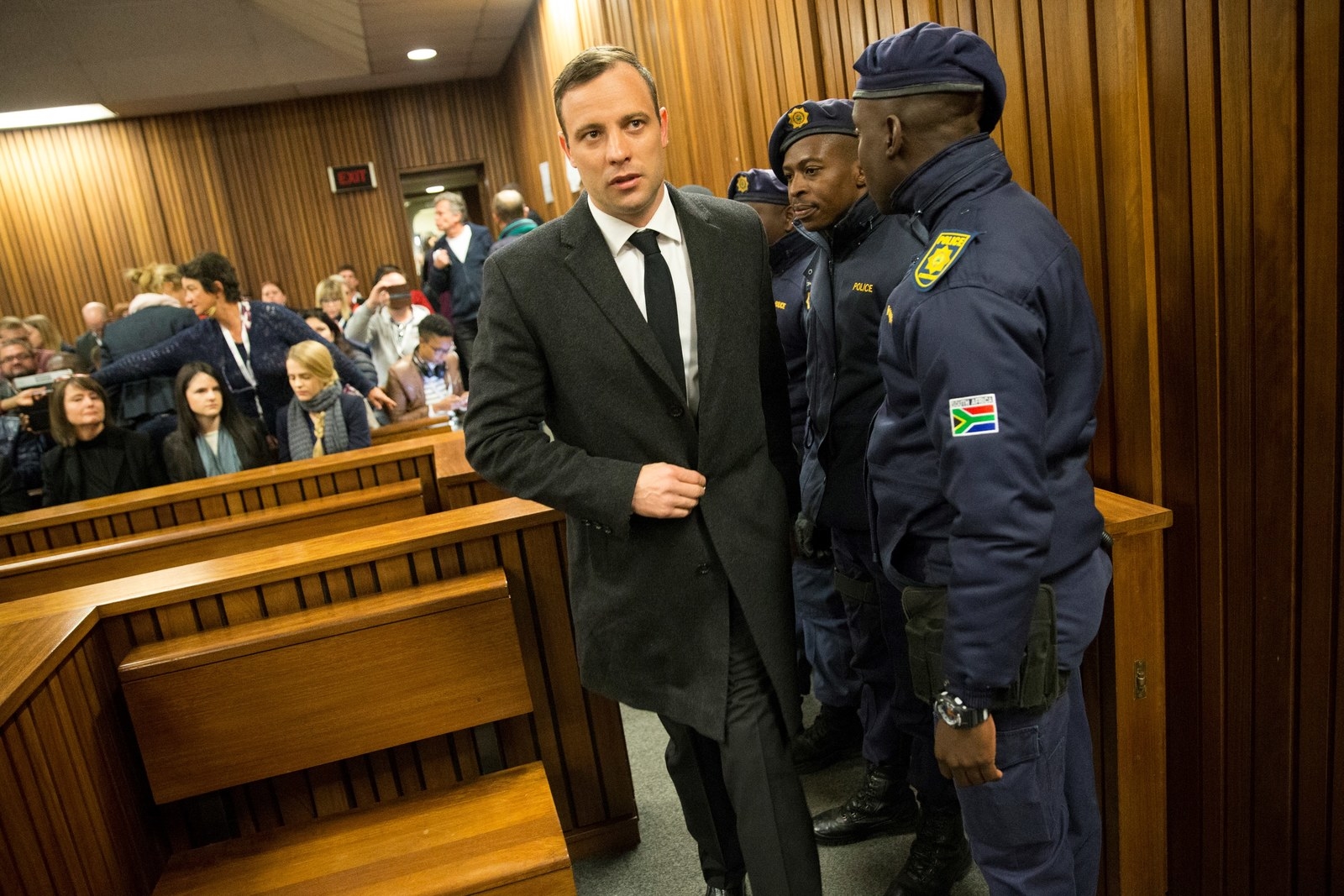 She also addressed the demonstration Pistorius gave of walking without his prostheses in court in June, saying that "even without the physical demonstration in court, it is easy to see here we are dealing with two different persons," referring to Pistorius as a world-famous athlete and Pistorius as a disabled individual.
After the hearing, Pistorius's defense team told ITV News it would not be appealing the sentence.
Pistorius's brother Carl also tweeted that "justice [has been] done."