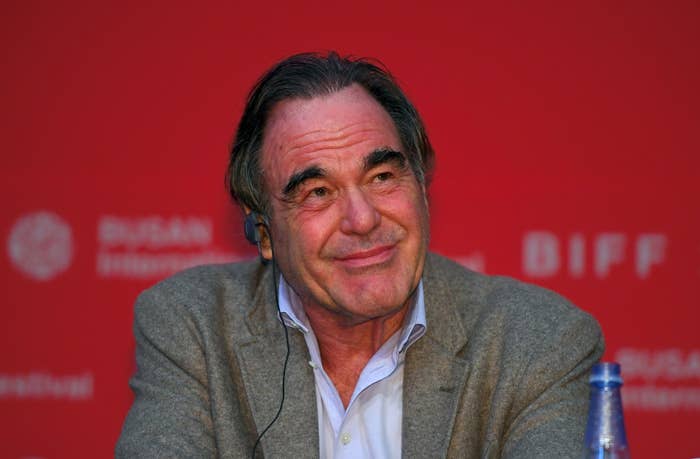 Director Oliver Stone has clarified remarks he made on Friday in which he declined to condemn Hollywood producer Harvey Weinstein. He said he "wasn't aware" of the scale of the scandal when he made his initial comments, and then commended the courage of women who had spoken out.

Stone was first asked about Weinstein and the sexual misconduct allegations against him during a news conference at the Busan International Film Festival in South Korea, where he is chair of the judges, early on Friday.

He said, "I'm a believer that you wait until this thing gets to trial. I believe a man shouldn't be condemned by a vigilante system. It's not easy what he's going through, either", according to The Hollywood Reporter.

However, Stone issued a statement on his Facebook page hours later clarifying his comments: "I've been traveling for the last couple of days and wasn't aware of all the women who came out to support the original story in the New York Times," he said.
"After looking at what has been reported in many publications over the last couple of days, I'm appalled and commend the courage of the women who've stepped forward to report sexual abuse or rape."
Stone added he would "recuse himself" from his forthcoming Showtime series Guantanamo as long as Weinstein is involved.
Stone's initial lack of condemnation of Weinstein's alleged behavior appeared to be at odds with the many prominent Hollywood figures — including Meryl Streep, Charlize Theron, Ryan Gosling, Oprah Winfrey, and Penelope Cruz — who have spoken out since the New York Times report that sparked the mounting scandal last week.

Miramax cofounder Weinstein is accused of pressuring multiple young women into sexual favors, promising to advance their careers in return. Speaking through his spokesperson, Weinstein denied allegations of nonconsensual sex, adding "there were never any acts of retaliation" against any women who refused his advances.

On Thursday, police in both New York and London said they were launching investigations into alleged sexual assaults by Weinstein.