A suspected burglar in Miami had a surprising middle school reunion on Thursday when he discovered the judge presiding over his bond hearing was an old middle school classmate.
Miami-Dade Judge Mindy Glazer was wrapping up proceedings at a bond hearing for 49-year-old Arthur Booth, when she asked him: "Did you got to Nautilus for middle school?"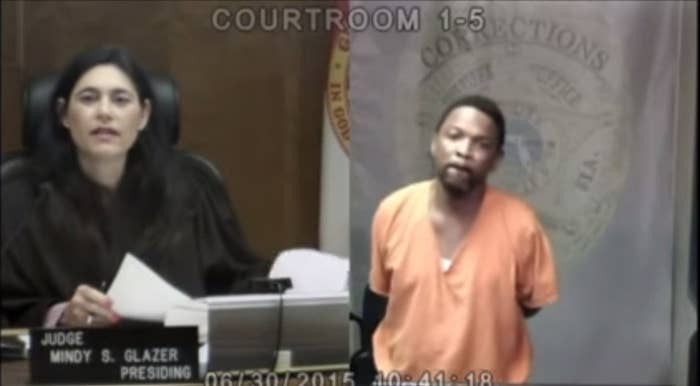 After an initial look of disbelief, Booth began sobbing and repeating "oh my goodness" after realizing who the judge was.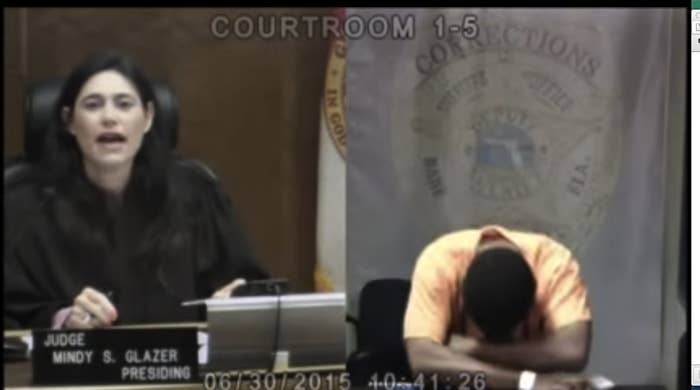 Judge Glazer responded, "I'm sorry to see you there. I always wondered what happened to you, sir."
Booth continued to say "oh my goodness," with his head in his hands, as Glazer added: "This was the nicest kid in middle school. He was the best kid in middle school. I used to play football with him. All the kids. And look what has happened. I'm so sorry to see you there."
"Mr. Booth, I hope you're able to change your ways. Good luck to you." She added, "What's sad is how old we've become."
As Booth wiped the tears from his eyes, she concluded: "Good luck to you, sir. I hope you're able to come out of this OK and just lead a lawful life."
Booth was allegedly seen leaving the scene of a burglary in Hialeah on June 29, and police said he failed to pull over for a traffic stop, WSVN reported.
The police report for the incident said: "Mr. Booth drove his vehicle onto the median and drove onto the oncoming traffic lanes. Mr. Booth then bailed from his vehicle."
His bond was set at $43,000 for a handful of charges, according to WSVN. An online database shows burglary was one of the charges against him.