Officials Suggest Chewing Mochi Slowly After 9 Choke To Death In Japan
One-hundred and twenty-eight people were reportedly hospitalized around the new year after choking on mochi — a sticky rice cake treat traditionally eaten in Japan over the holiday.
At least nine people died in Japan over the new year period after choking to death on starchy, pounded rice cakes known as mochi, the Associated Press reported.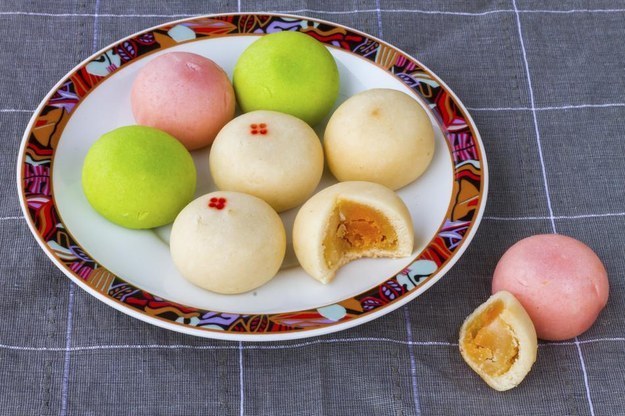 The deaths have caused officials to urge people to chew more slowly.
Mochi, which have a glutinous texture, are a key part of the menu at Japanese new year celebrations. They can get stuck in people's throats, stopping them from breathing.
On Friday, the Yoriumi newspaper reported that at least 128 people had been hospitalized after choking on Mochi during the first three days of 2015, nine of whom had died.
Thirteen of those hospitalized were in a serious condition, The Guardian said.
The Tokyo Fire Department said that 18 people had been taken to hospitals, three of whom died. The department recommended that the cakes be cut into small pieces and eaten slowly, and suggested revelers learned first aid, AP said.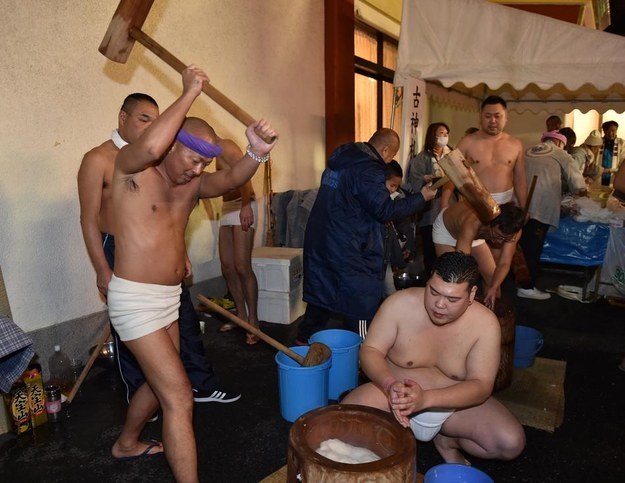 There were also three mochi-related deaths in Chiba prefecture, and one each in Osaka, Aomori, and Nagasaki, the Yomiuri said.
More than 80% of these deaths occur among elderly people who struggle to swallow the treats, The Guardian reported. An 80-year-old man died in the Nagasaki incident, after choking on a mochi served in a free sweet bean soup at a shrine, where Japanese new year celebrations customarily take place, AP said.
Four people died after choking on mochi last year, and two died in 2013, The Guardian reported.
There are concerns that such deaths are becoming more commonplace as Japan's population continues to age.