Obama Announces Delay Of Troop Withdrawal From Afghanistan
President Obama announced Thursday that the U.S. will keep service personnel in Afghanistan beyond 2016.
President Obama announced Thursday he will be keeping U.S. troops in Afghanistan beyond the end of his term in 2017, despite earlier plans to end the 14-year-old conflict by the time he left office.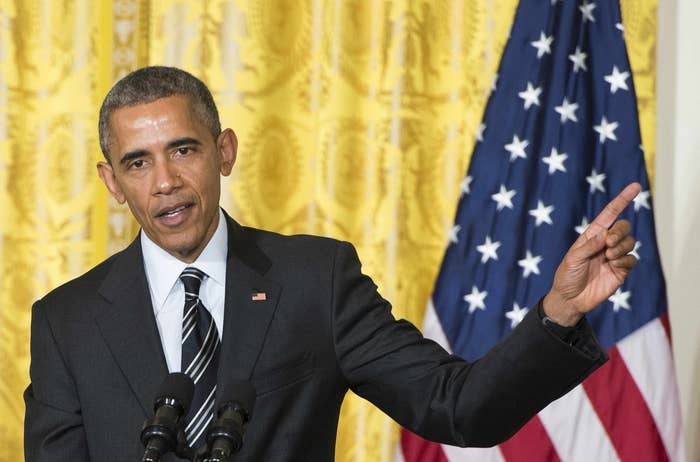 "Afghan forces are still not as strong as they need to be," the president said during the announcement made at the White House.
Obama said that the "Taliban has made some gains" and that in "key areas of the country, the security situation is still very fragile and in some places there's risk of deterioration."
Due to this, he went on to say that the 9,800 troops currently in Afghanistan would remain in the country through most of 2016.
"Their mission will not change," Obama said. They will continue to focus on training Afghan forces and counter-terror operations.
Initial plans to withdraw troops to a "normal embassy presence" in Kabul by the end of next year have been altered. Instead, the president said the U.S. will maintain 5,500 troops at key bases throughout the country.
"These bases will give us the presence and the reach our forces require to achieve their mission," Obama said.
However, Thursday's move underlines the growing opinion among military leaders that the Afghan authorities need additional help in dealing with a renewed wave of Taliban attacks.
Late last month, the northern city of Kunduz became the first major urban area in Afghanistan to fall to the Taliban since the start of the conflict in 2001. The U.S. military assisted in the offensive to reclaim the city, and mistakenly launched an airstrike on a Doctors Without Borders hospital.