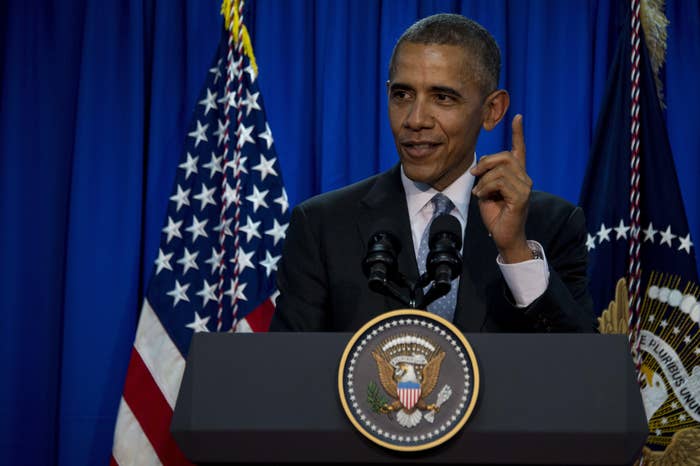 President Obama said that world leaders at the G7 summit are "rattled" by the rise of Donald Trump — and with good cause — during a news conference in Ise-Shima, Japan, on Thursday.
The president, who is visiting the country for a summit between seven of the world's biggest economic powers, added his foreign counterparts were "surprised" that the former Apprentice host was the presumptive Republican nominee, AP reported.
Obama said that his fellow heads of government were unsure how seriously to take Trump's statements, and slammed him for what he said was his cavalier attitude, ignorance about world affairs, and interest in getting "tweets and headlines."
Obama also commented on the prolonged Democratic primary battle between Hillary Clinton and Bernie Sanders, saying that the pair aren't that ideologically different, and that people can get "grumpy" during all primary contests.