Obama Says The U.S. "Underestimated" ISIS Threat In Syria
Meanwhile, it has emerged that the militant group are less than six miles away from the Iraqi capital of Baghdad.
Updated — Sept 29, 6:42 a.m. ET
President Obama conceded that the U.S. "underestimated" the threat posed by the Islamic State in Iraq and Syria (ISIS) inside Syria during a frank interview with CBS 60 Minutes on Sunday.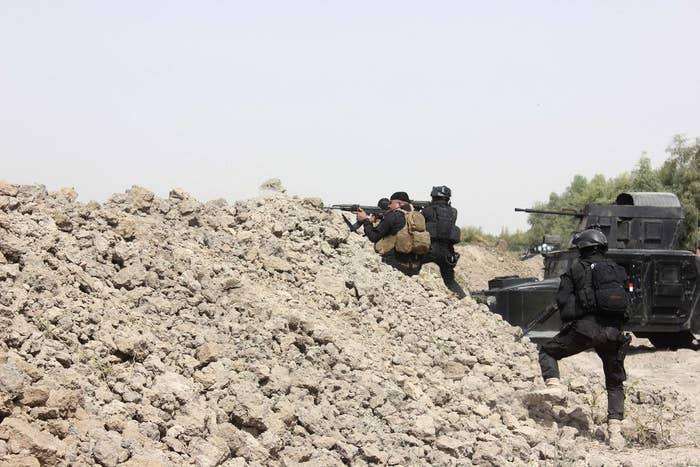 Meanwhile, the BBC reported that fierce fighting had broken out between Iraqi forces and ISIS militants west of Baghdad.
Iraqi government forces, with the help of U.S.-led airstrikes, held off ISIS militants in Amiriyat al-Fallujah.
But the ISIS insurgents have not retreated, and are situated less than six miles (10km) away from the Iraqi capital.
The U.S. military said its coalition against ISIS launched airstrikes against several targets in Syria and Iraq over the weekend.
Although the scope of the airstrikes is unclear, it is believed they succeeded in their aims.
Two airstrikes, conducted with assistance from Saudi Arabia and the United Arab Emirates, destroyed an ISIS tank near Dayr ar Zawr in Syria, and another in eastern Syria destroyed several vehicles.
A U.S. Central Command news release said "four ISIL-held modular refineries and an ISIL command and control node north of Raqqa" were also hit. (ISIL is another term for ISIS.)
The statement said: "Although we continue to assess the outcome of these attacks, initial indications are that they were successful."
In Iraq, four airstrikes were conducted near Baghdad, destroying an ISIS safehouse and damaging a checkpoint. Another three were conducted near Falluja, destroying vehicles and two checkpoints.