Obama And Myanmar Pro-Democracy Leader Discuss Political Reforms
The two appeared together outside Aung San Suu Kyi's home, where they discussed the law that would prevent her from being president.
President Barack Obama held a news conference Friday with pro-democracy and opposition leader Aung San Suu Kyi during his visit to Myanmar.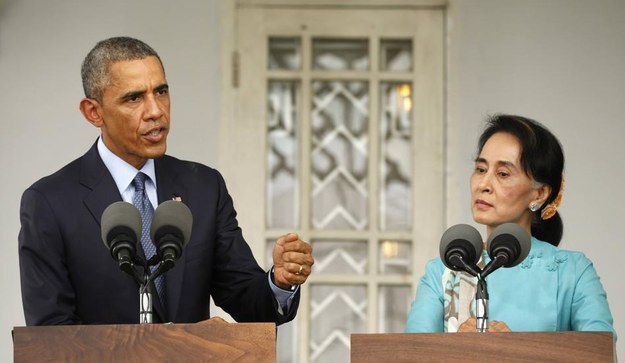 Suu Kyi dismissed rumors of tensions between her National League for Democracy party and the U.S.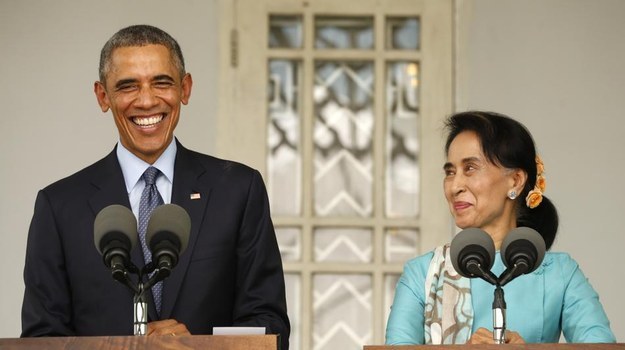 The pair briefly met in the country's new capital Naypyitaw, but had more in-depth discussions about flagging political reforms during their meeting Friday.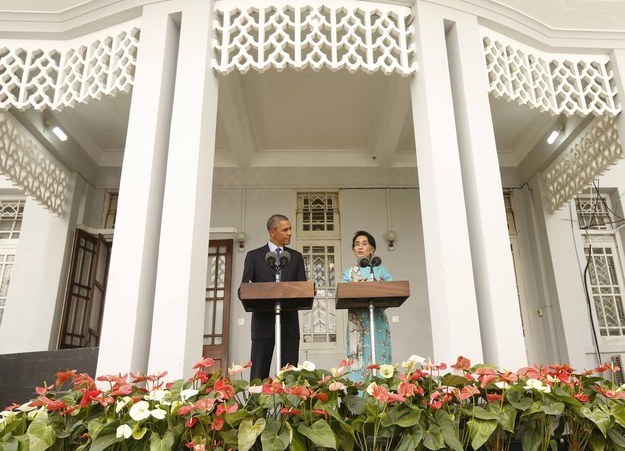 The pair also addressed the law that bars Suu Kyi from becoming President of Myanmar.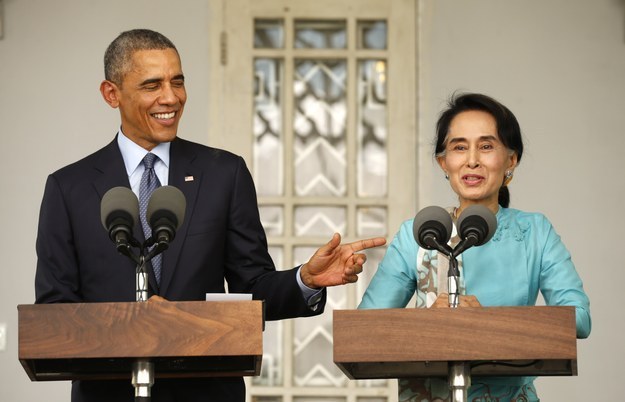 President Obama also discussed the treatment of the long-oppressed Rohingya minority in Myanmar.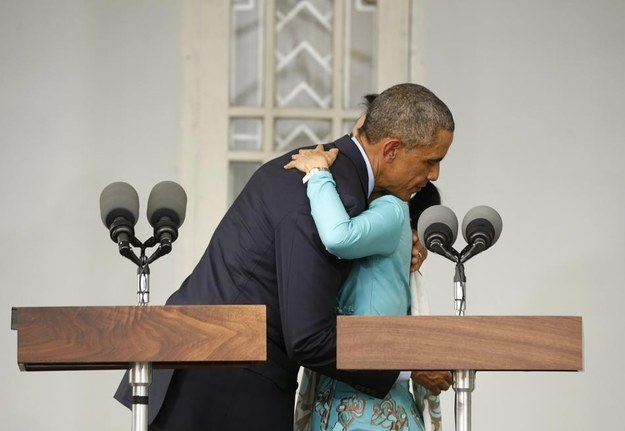 At the end of the meeting, President Obama and Suu Kyi warmly embraced, before walking back into Suu Kyi's home arm in arm.