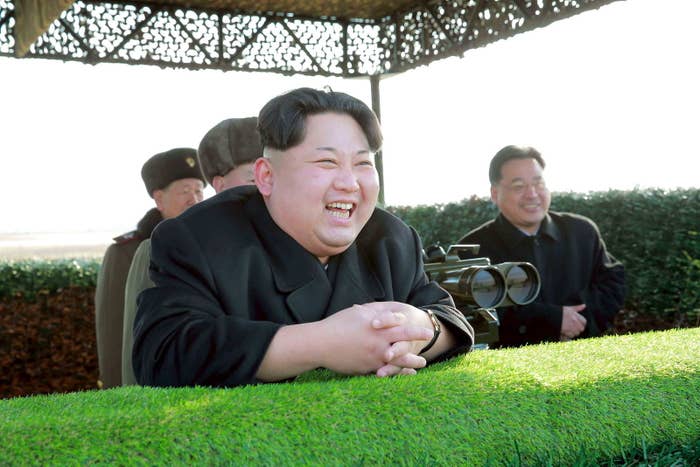 North Korea fired six short-range projectiles into the sea on Thursday in an apparent retaliation against the United Nations for slapping the reclusive nation with some of its harshest-ever sanctions on Wednesday, according to the South Korean government.

South Korean Defense Ministry spokesman Moon Sang-gyun said the projectiles were fired into the East Sea from the port city of Wonsan at around 10 a.m. Thursday local time (9:30 p.m. Wednesday ET), South Korea's Yonhap News Agency reported.
The ministry is investigating the launch to ascertain the type of projectiles used, Moon added. It is the first launch of short-range weapons into the East Sea that North Korea has carried out this year.
The launch came just hours after the U.N. Security Council handed North Korea with some of its most severe sanctions, in response to the country's recent nuclear and long-range missile tests.
The secretive country conducted its fourth nuclear test in January, and said it had detonated a hydrogen bomb, although the international community was able to quickly determine this claim was unlikely to be true.
The 19-page resolution was drafted by the United States and China and will impact almost every sector of North Korea's economy and government, allowing U.N. members to effectively blockade the country.
Existing travel bans and asset freezes have been expanded, and a complete arms embargo has been placed on the country.