North Korea Bans Foreigners From Pyongyang Marathon Over Ebola Fears
The country shut its doors to foreign tourists over fears of the virus in October, even though there are no cases near the isolated nation.
Authorities in North Korea have barred foreigners from competing in the annual Pyongyang marathon — one of the reclusive nation's most popular tourist events — because of ongoing fears about the spread of the Ebola virus, according to travel agencies.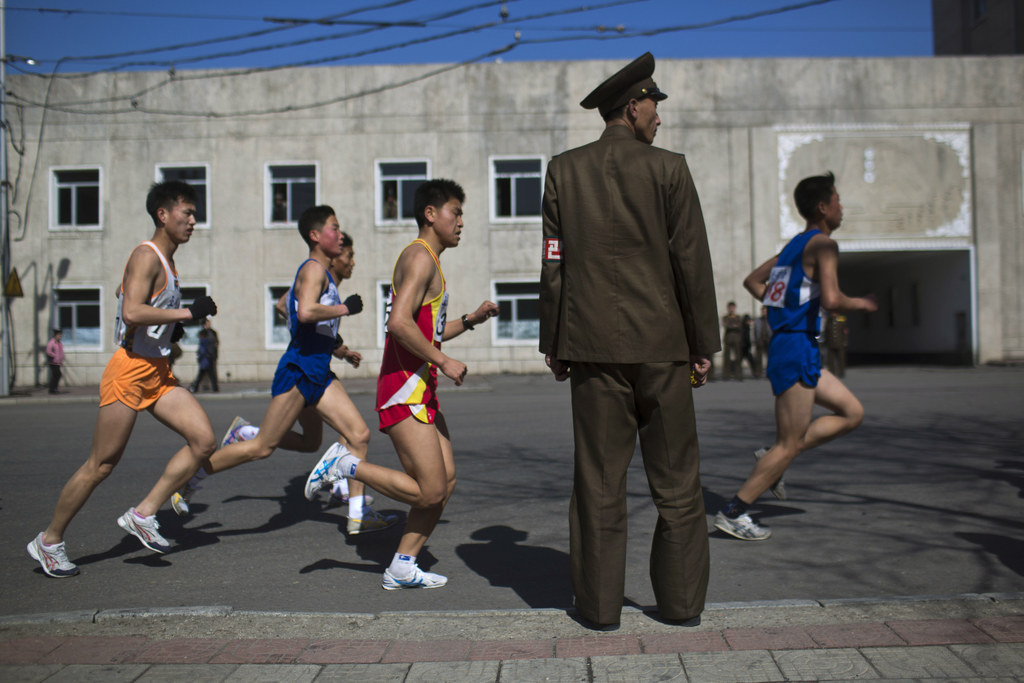 Despite no cases of Ebola emerging near the country, foreigners were restricted from entering North Korean territory in October 2014 due to fears they may be carrying the virus, the Associated Press reported. The North Korean government has suggested that the outbreak of the virus was caused by the U.S. military and is being used as a biological agent.
However, companies running tours of the country have said that the ban means that no foreigners will be allowed to compete when the Pyongyang marathon — known as the Mangyongdae Prize — takes place in April this year.
The marathon is a bronze-label event sanctioned by International Association of Athletics Federations. Nick Bonner, who runs trips to the country through his Beijing-based business Koryo Tours, told AP that 400 foreigners had signed up for the marathon through his agency alone.
Another travel operator — Troy Collings of Young Pioneer Tours — said foreigners had been barred from the race, according to the NK News website. "No foreigners – professional or amateur – will be able to attend," he said. "It's likely there may still be a marathon held in Pyongyang but no international runners will be allowed to compete."
Collings said he wasn't told anything more, other than that the move was due to the country's Ebola measures.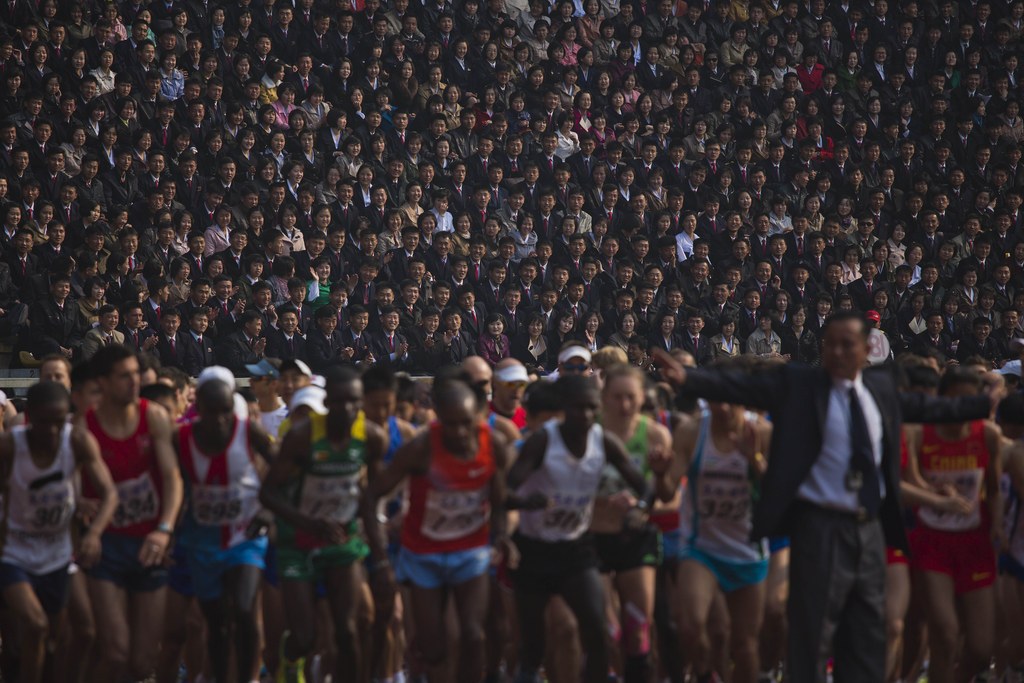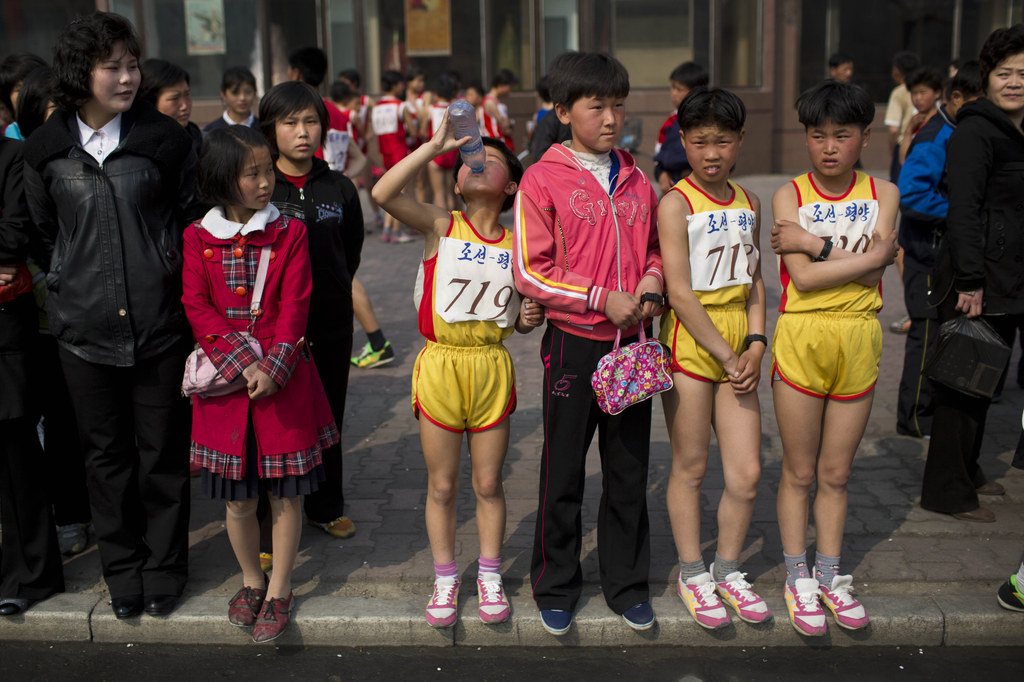 Koryo Tours' Bonner said he was informed by officials of the decision on Monday.
He told AP he was hopeful that restrictions would be lifted by the end of next month, but even if they are, it will be too late for organizers to ready themselves to deal with the arrival of foreign runners, who had been allotted 500 slots in the race.
North Korea had already canceled other 2015 events likely to attract visitors from abroad for similar reasons, including two taekwando competitions and the famous Arirang Mass Games, NK News reported.
The marathon has been held annually in Pyongyang for 27 years, and is part of a series of sporting events and art competitions held in honor of the birth of North Korea's founder, Kim Il Sung.
Last year was the first time the event, which also features a 10 kilometer (6 mile) race and a half marathon, was opened up to foreign recreational runners. International elite runners are usually brought in for the main race, but don't look likely to be allowed in this year, Bonner told AP.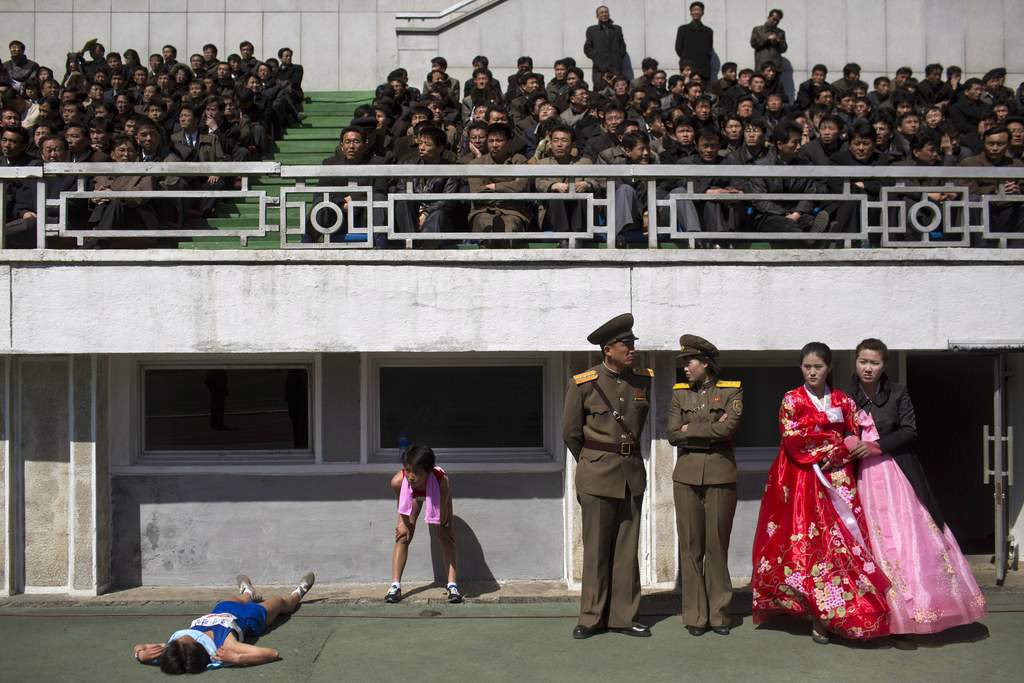 The Ebola restrictions have been a disaster for the handful of companies running trips to North Korea for foreigners, AP reported.
Since the October restrictions, all nonessential travel visas have been stopped and all foreigners are officially subject to be quarantined under medical observation for 21 days, including diplomats, aid workers, and even senior North Korean officials.
Despite widespread international condemnation for their human rights record, the North Korean government has been keen to increase tourism to its reclusive country in recent years, and set up special tourist zones and scenic recreational areas. Koryo Tours told AP that tens of thousands of Chinese tourists visit North Korea each year, but visitors from further afield are much less common.