Major European Cities Respond To New Year's Eve Terror Fears
Brussels canceled its annual fireworks display over security concerns, while Paris has scheduled scaled-down celebrations.
Major cities in Europe have bolstered security for New Year's Eve festivities Thursday night amid fears of fresh terrorist attacks, with some canceling or scaling back their celebrations.
Much of the continent has been on a heightened state of alert in the weeks following the Paris attacks, and some cities have acted on specific threats from terror groups.
Munich, Germany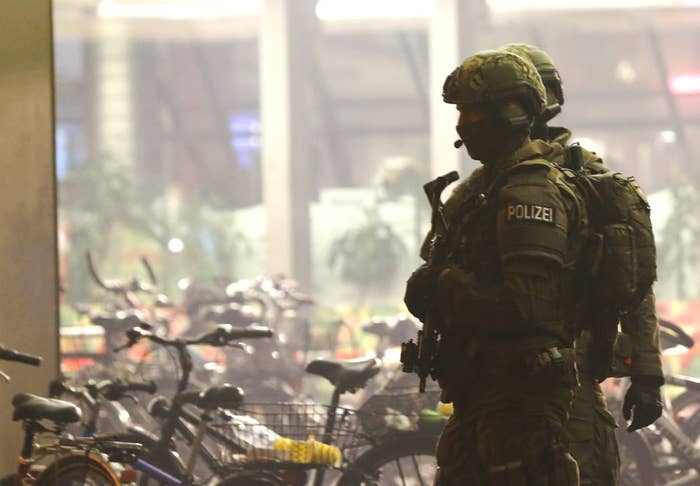 Police in Munich cleared people shortly before midnight from two of the city's train stations, because of "serious imminent threat" of a terror attack.
Munich police said to avoid the city's main train station, called Munich Hauptbahnhof, and another station located in the Pasing neighborhood. Train service stopped going to both stations.

Police also asked people to avoid large crowds.

Bavaria's Interior Minister Joachim Herrmann said to reporters Friday that Munich's police had received information that ISIS was behind the threat, according to the Associated Press.

Munich police president Hubertus Andrae said German authorities had received information that ISIS was planning a terror attack with five to seven suicide bombers. He also said there haven't been any arrests yet.

Brussels, Belgium
The Belgian capital announced the cancellation of its New Year's Eve fireworks display, citing a specific threat authorities had discovered, for which six people were arrested Thursday.
The city's Mayor Yvan Mayeur told RTBF: "Together with the interior minister, we have decided not to have the celebrations on Thursday evening."
The country's Prime Minister Charles Michel said the decision had been made "given information we have received," the BBC reported.
Police detained six people in Brussels following a series of house searches related to an apparent plot to carry out a New Year's Eve attack on the city, prosecutors said.
Two others, members of a motorcycle club, were arrested earlier this week and charged with threatening to carry out a terrorist attack.
A judge is due to decide on Thursday how long the newly arrested suspects will be detained.
Brussels has been on high alert since the Paris attacks of Nov. 13. Several of the attackers had links to the Belgian capital and on Wednesday a 10th person was handed an arrest warrant over the shootings and bombings in the French capital that left at least 129 people dead and injured 352, AP reported.
Brussels was placed on a security lockdown for several days in late November following the Paris attacks.
Paris, France
The traditional Paris New Year's Eve celebrations have been scaled back this year following November's attacks, with the traditional Champs Elysées fireworks replaced by a video displayed on the Arc de Triomphe, The Guardian reported.

Access to the Champs Elysées will be closed after 8 p.m., and Metro stations are set to close early, according to The Telegraph.

Authorities reportedly considered completely canceling the city's New Year's festivities, but decided to move forward. Mayor Anne Hidalgo said that "the event will be above all symbolic" and aimed "at sending out a message to the whole world – Paris is standing and the Parisians continue to live."
Vienna, Austria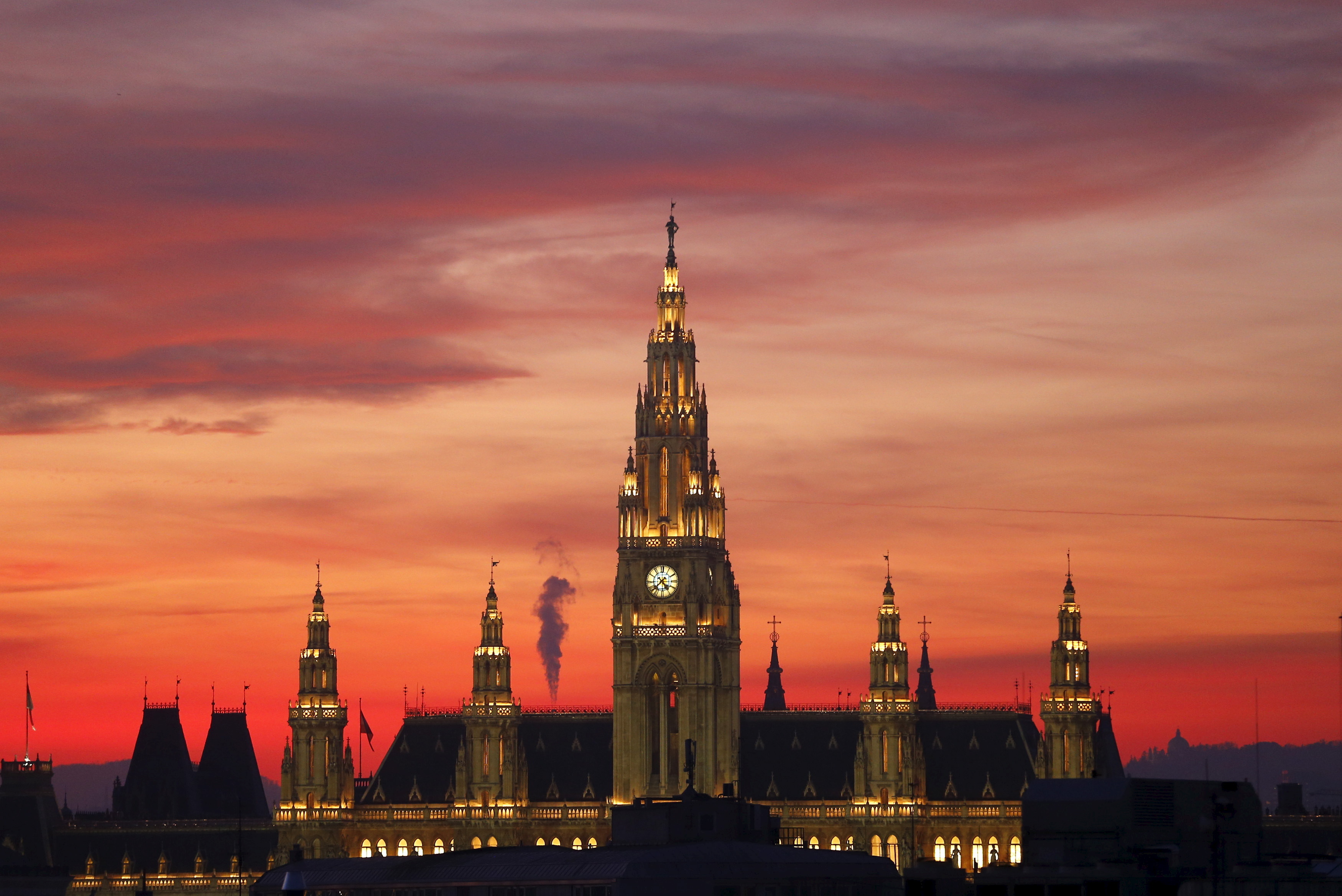 Police in the Austrian capital of Vienna said they had been alerted to the possibility of shooting or bomb attack during New Year's Eve celebrations in major European cities by a "friendly" foreign intelligence service before Christmas, The Times of London reported.

Consequently, security in Vienna is expected to be tight on Thursday evening. Some 500 police will patrol the city center, where thousands of people are expected to join the annual "Silversterpfad" celebrations, The Local Austria reported.

Police spokesman Roman Hahslinger said: "Police task forces have been instructed to pay attention to particular situations, and to certain types of objects and behaviors — especially in areas with larger groups of people."
Special forces and intelligence service officers are also expected to be out on the streets.
London, United Kingdom
All of London's Metropolitan police firearms officers will be on duty to protect New Year's Eve celebrations in the capital as part of the "largest-ever police mobilization for December 31 festivities", The Telegraph reported.

Despite no information to suggest that London is a specific terror target, for the first time Scotland Yard have cancelled all New Year leave for more than 2,000 firearms officers, The Telegraph reported.
However in statement released on Thursday afternoon the Met Police said: "Whilst we do not discuss numbers of armed officers on duty, contrary to some media reports officer leave has not been cancelled".

The Met confirmed that around 3,000 officers will be on duty as part of the policing operation for New Years celebrations. They will also be working closely with the British Transport Police who will have additional armed officers in and around central London transport hubs throughout New Years Eve.

"Every year officers are rostered to work New Year's Eve and Notting Hill Carnival as these are major policing operations in our annual calendar of events. This year is no different," the statement said.
"Most firearms officers have been working around the clock since the Paris attacks," CEO of the Police Firearms Officer Association Mark Williams told BuzzFeed News.
"Although [New Year's Eve] is a significant date in the calendar… the Met will put out however many armed officers as it believes is required to safely police the New Year's celebrations," he said.
Ankara, Turkey
Police in Turkey arrested two people over an alleged New Year's Eve suicide plot in the capital Ankara on Wednesday, the state-linked Andalou News Agency reported.
Authorities identified the two suspects only as M.C. and A.Y., and said they were ISIS members.
Ankara's chief prosecutor's office said the pair had planned to target the city's main square during Thursday's celebrations, as well a shopping and restaurant district using explosive vests packed with steel ball bearings.
Turkey's capital was the scene of deadly twin suicide bomb attacks during a protest in October, when 103 people were killed and hundreds more wounded.