Calls To Postpone Burundi Election As Man Burned To Death In Protests
The African Union has suggested June's poll be delayed. The central African nation's constitutional court ruled in favor of President Pierre Nkurunziza running for a third term Tuesday, sparking another round of violent demonstrations.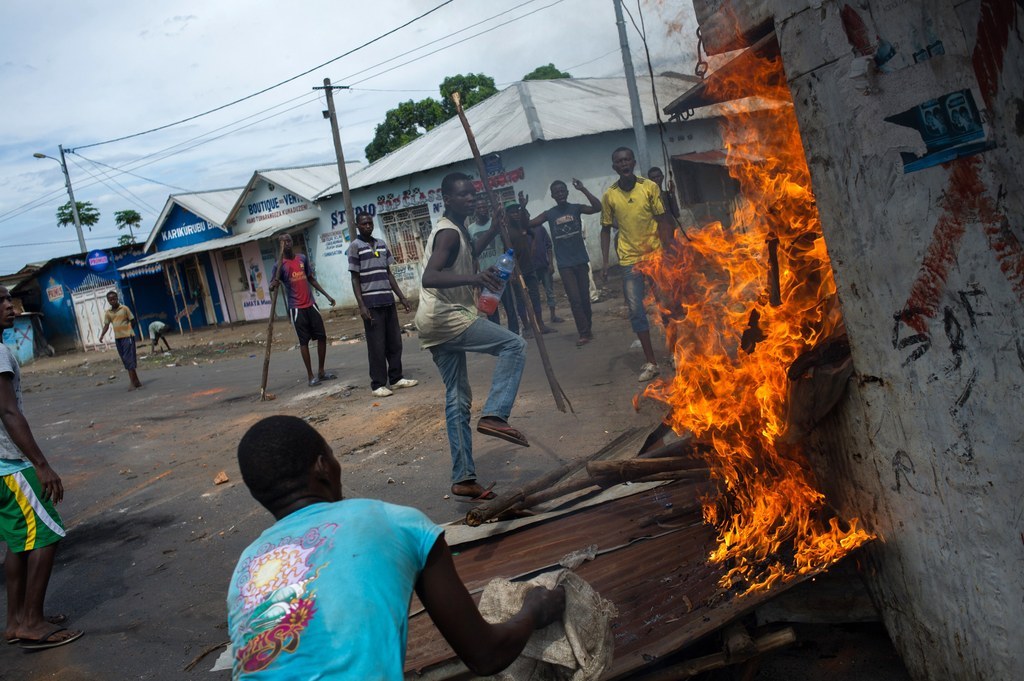 The head of the African Union has called for June's elections in Burundi to be delayed as the country continues to experience political instability. During ongoing protests in the capital Bujumbura on Thursday, a protester was burned to death by a mob, Reuters reported.
The AU's Nkosazana Dlamini Zuma told CCTV, a TV station based in Addis Ababa, Ethiopia, on Thursday:
"What type of election is going to take place under these conditions? As the AU we were planning to send long-term observers but we can't now. We cannot. Because the environment is not conducive for an election.

"You can't be going to a country meeting refugees leaving and saying we are going to observe the elections. As things stand I don't even see how elections can take place under these conditions."
According to witnesses, a man was burned alive in Nyakabiga district, Bujumbura after being accused of being a member of the ruling party's Imbonerakure youth wing, who they said had launched attacks on the protesters, Reuters reported.
Images of a man's burned body lying in the street circulated on social media in Burundi late Thursday morning. A witness told Reuters: "They put tires around his neck and then burned him."
The Red Cross put Thursday's death count at two, but did not release any additional information regarding the fatalities, Reuters said.
Violence in Burundi escalated this week when the country's constitutional court ruled Tuesday that President Pierre Nkurunziza could run for a controversial third term during this year's elections. BuzzFeed News' report on that follows below.
The constitutional court in the central African nation of Burundi has ruled that President Pierre Nkurunziza can run for a third term in June's elections, the BBC reported.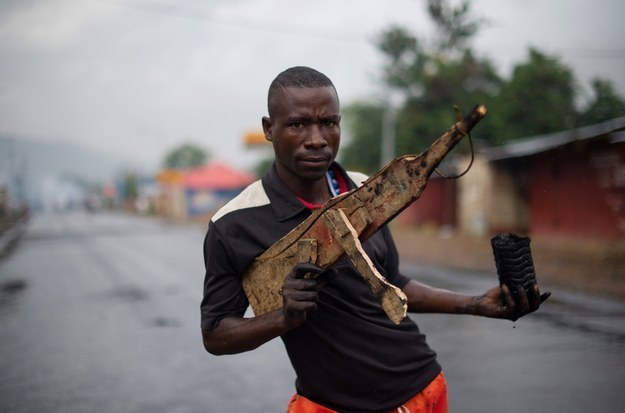 Burundi's constitution states a president can only serve two terms, but on April 25, Nkurunziza said he would run for a third, claiming his first did not count as he was appointed by parliament. Today, the court ruled he would be able to seek re-election.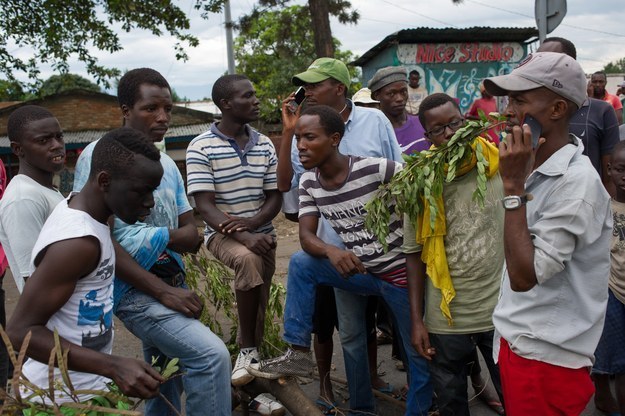 A statement from the court said, "The renewal of the presidential term through direct universal suffrage for five years is not against the constitution of Burundi," Reuters reported.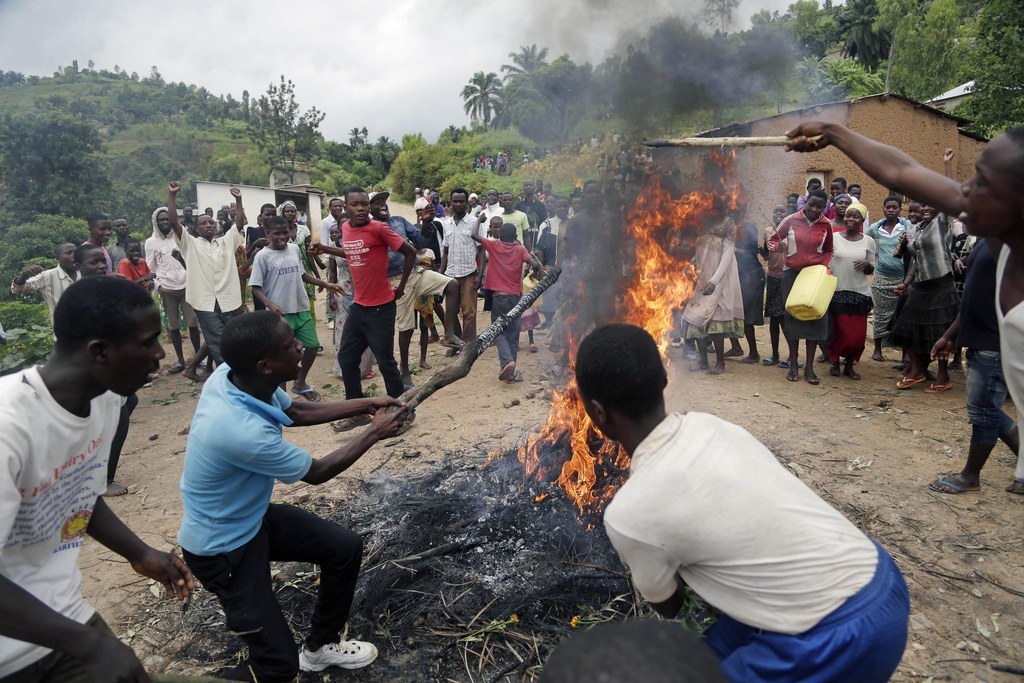 The announcement has reignited protests which began last week following Nkuruniziza's initial decision to run again. Twelve people are believed to have died so far, Reuters cited Burundian civil society groups as saying. Police put the toll at six.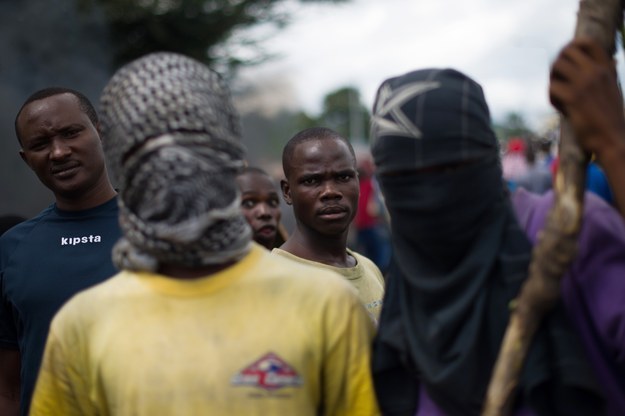 The protests have centered around the Musaga neighborhood in the capital, Bujumbura. Police have fired tear gas, water cannons and, protesters say, live rounds, Reuters reported. The government has called for the protests to end, branding them "illegal."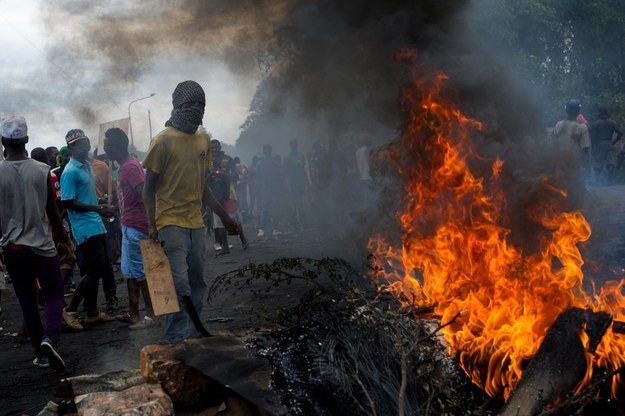 Tear gas and warning shots were also fired near the U.S. Embassy in Bujumbura Tuesday, an embassy spokesperson told Reuters.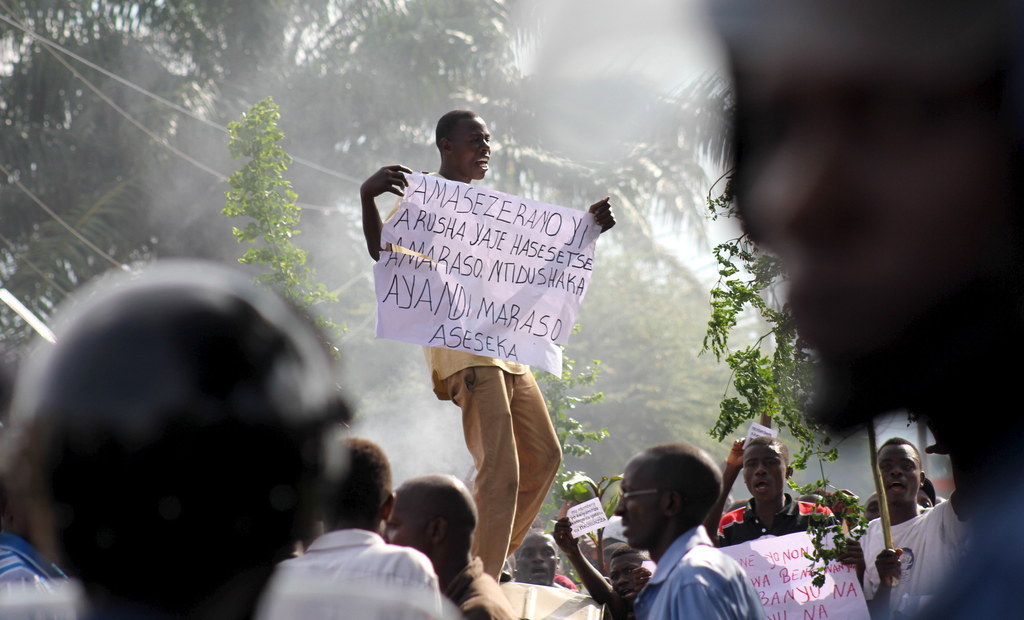 Burundi's opposition denounced the court's decision as violating both the constitution and the peace deal that saw the end of the 1993–2005 Hutu–Tutsi civil war. Some have accused Nkurunziza of putting pressure on the court, the BBC said.