Nepalese Man Trapped In Rubble For Three Days "Drank Own Urine" To Survive
Rishi Khanal was pulled from a collapsed three-story Kathmandu hotel after being trapped there for 82 hours.
A Nepalese man who survived for three days while trapped under the rubble of a Kathmandu hotel following Saturday's earthquake said he drank his own urine to stay alive.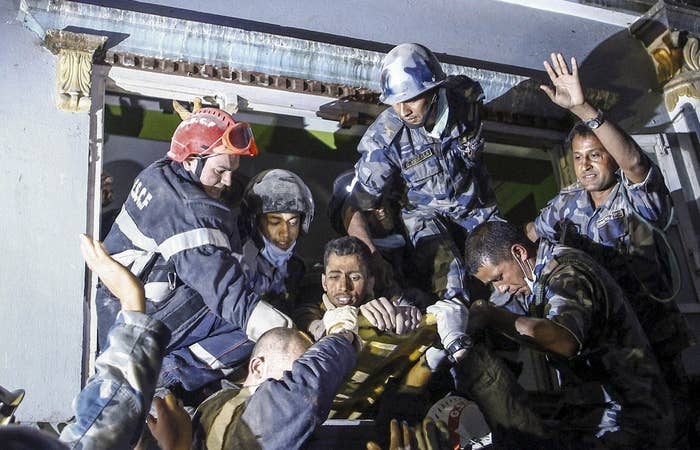 Rishi Khanal, 27, was pulled from the debris of the collapsed three-story building by a French rescue team. He had been hit by falling masonry and his left foot was crushed under the wreckage, the Associated Press reported.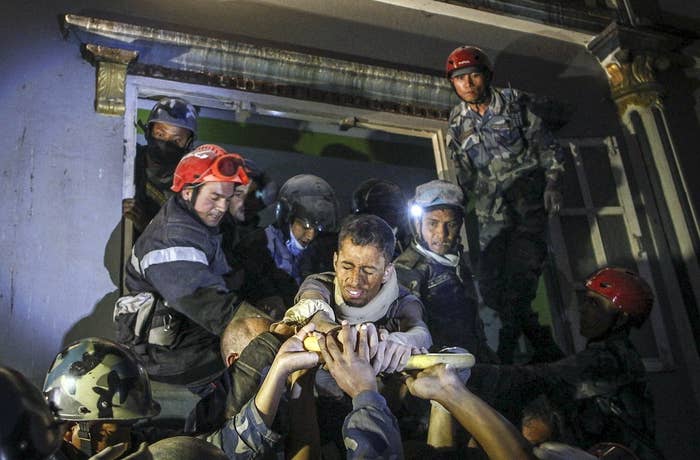 Khanal said he had just finished his lunch and had headed up to the hotel's second floor when the 7.8 magnitude quake struck.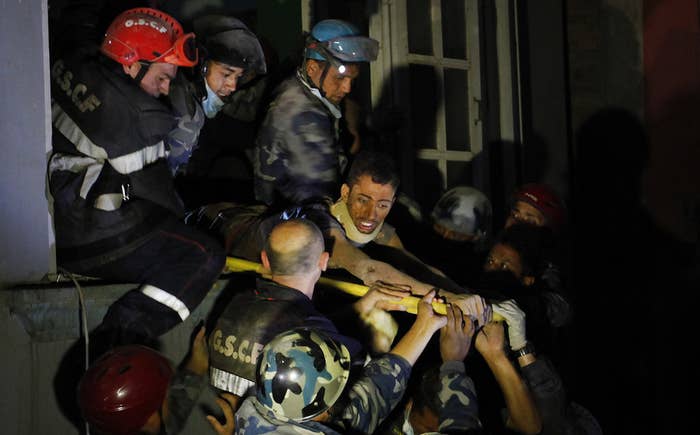 Speaking to AP, he said he was trapped, surrounded by dead bodies and a terrible smell: "I had some hope but by yesterday I'd given up. My nails went all white and my lips cracked ... I was sure no one was coming for me. I was certain I was going to die."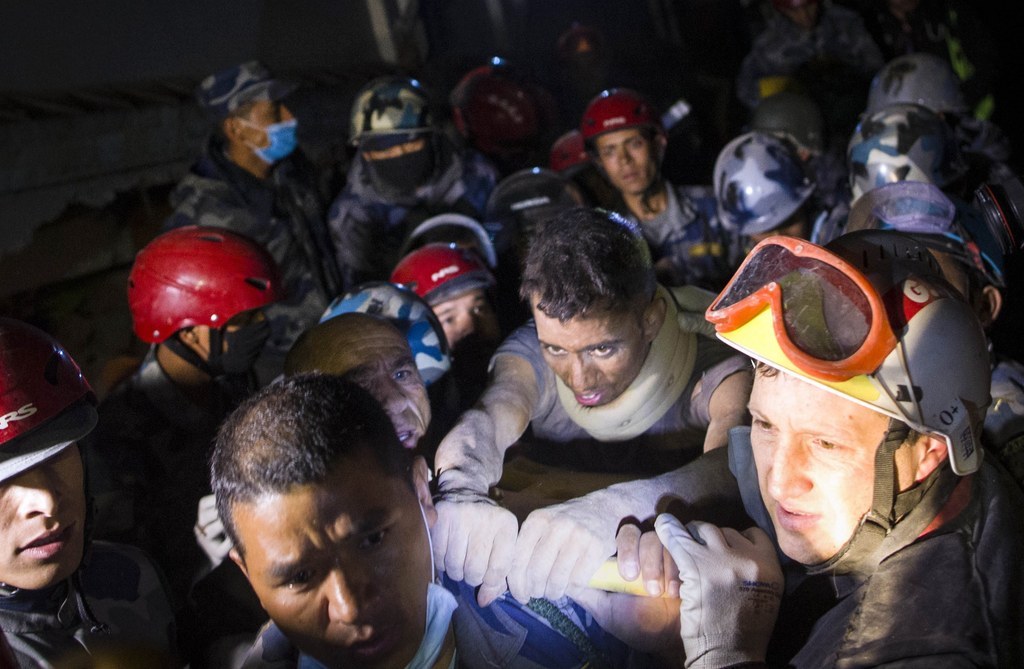 Khanal said he kept banging on the rubble surrounding him and was eventually discovered by the French rescuers. It took several hours for the rescuers to free him from the rubble. In total, he was trapped for 82 hours.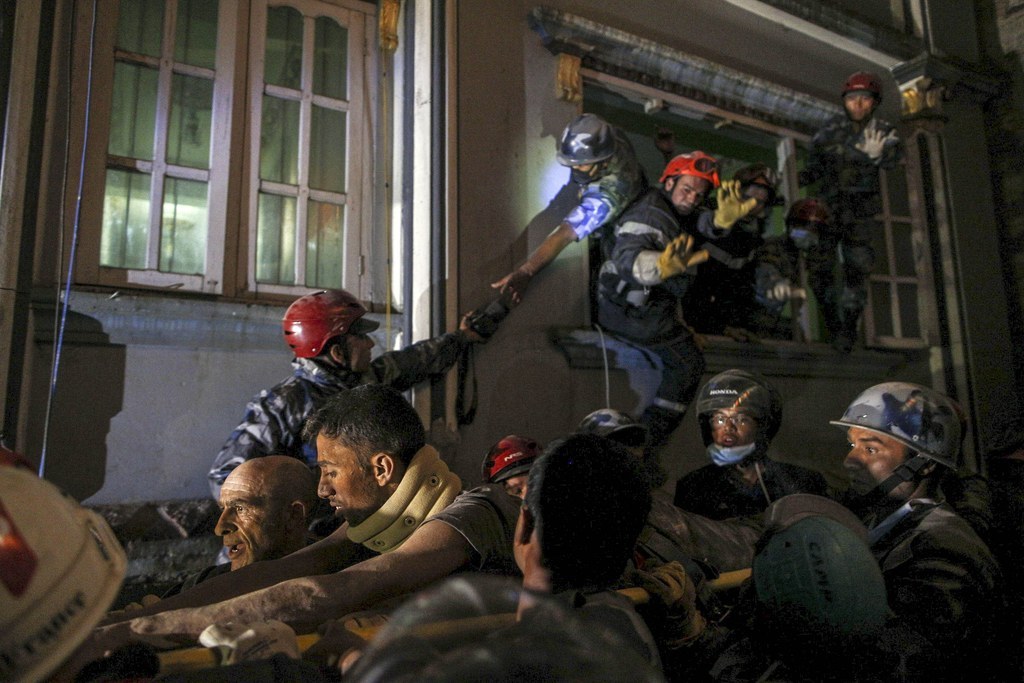 "There was no sound going out, or coming in," he told reporters from his hospital bed. "I kept banging against the rubble and finally someone responded and came to help. I hadn't eaten or had anything to drink so I drank my own urine."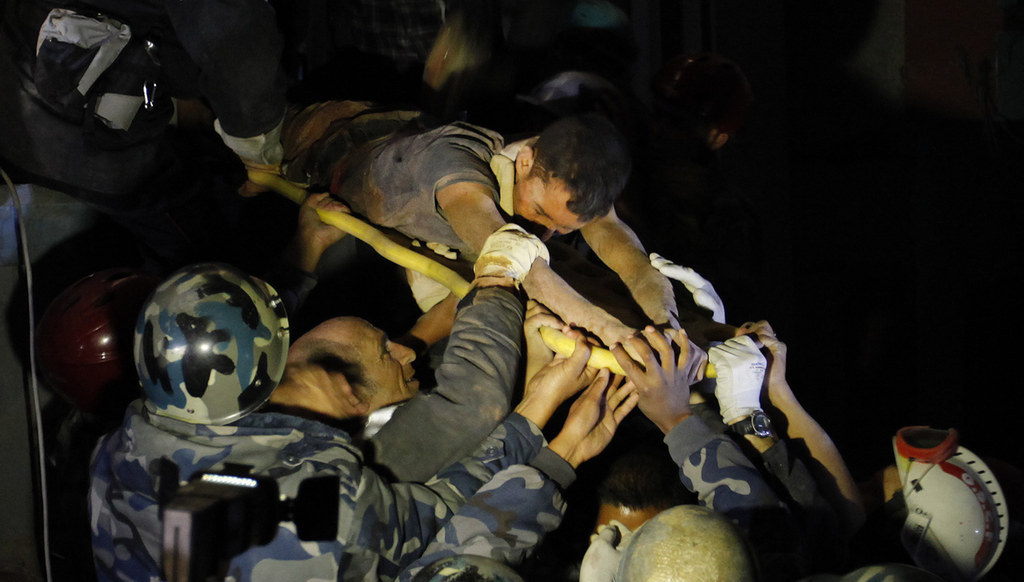 It is not clear whether Khanal was a guest or worker at the hotel, and he was taken to surgery before reporters were able to find out, AP said.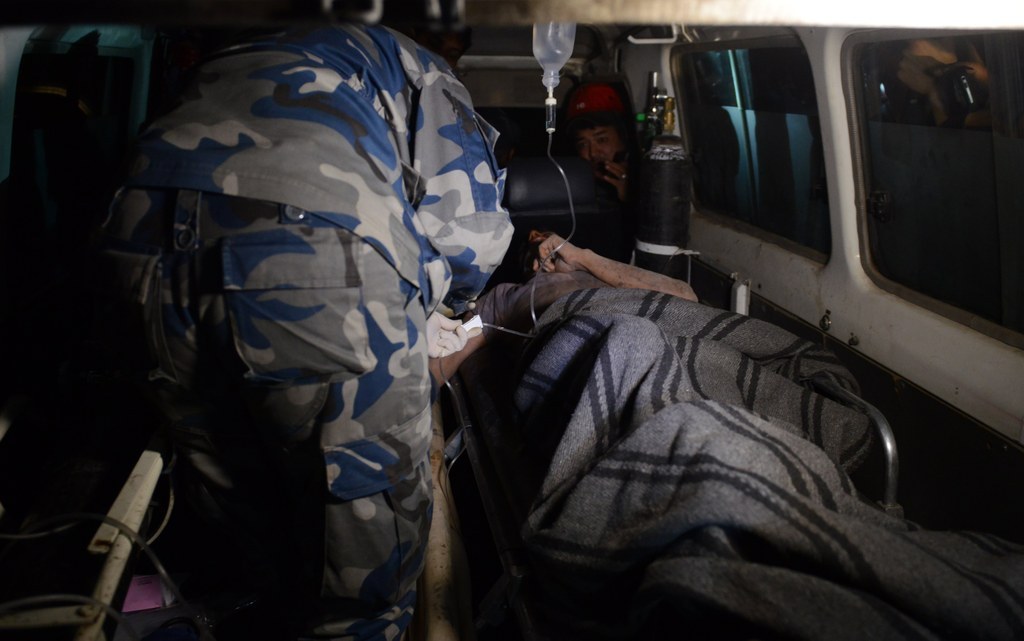 "If feels good," Khanal said, "I am thankful." More than 5,000 people are known to have died in the earthquake so far.