MH370 Search Area To Be Expanded If Plane Not Found By May
The stretch of the Indian Ocean being scoured for the missing Malaysia Airlines flight will be extended by 23,000 square miles — 60,000 square kilometers — if the jet is not found next month.
The area of the southern Indian Ocean being searched for missing Malaysia Airlines Flight MH370 will be expanded by 23,000 square miles — about 60,000 square kilometers — if the jet is not found by May, officials from three countries said Thursday.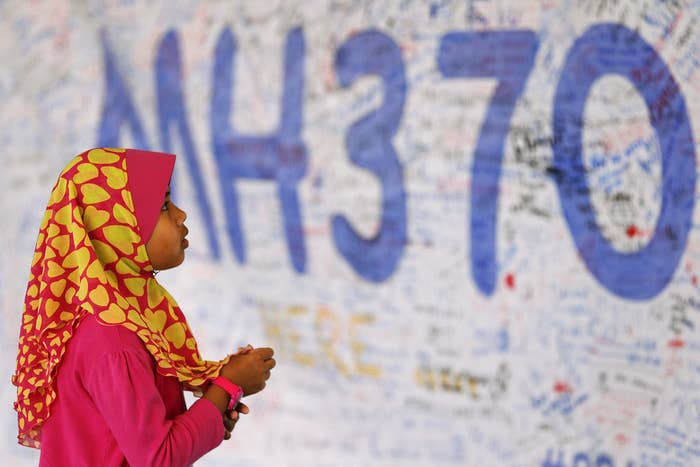 Australian Deputy Prime Minister Warren Truss, Malaysian Transport Minister Liow Tiong Lai, and Chinese Minister of Transport Yang Chuantang made the announcement at a joint press conference after a meeting in Kuala Lumpur.
Liow Tiong Lai said the three nations leading the hunt for the Boeing 777, which went missing on March 8, 2014, are "committed to the search," the Associated Press reported.
He added that 61% of the originally designated 23,000-square-mile search area off Australia's west coast had been covered, and that the remaining 39% would have been scoured by the end of May. If the jet is not found by then, then another 23,000 square miles of the highest-probability area of ocean would be searched.
The whereabouts of the plane — which veered heavily off course while en route to Beijing from Kuala Lumpur before disappearing from radar — remains one of the aviation industry's biggest mysteries.