Kenyan Police Fire Tear Gas At Children In Playground Protest
Officers were filmed launching canisters at pupils of Nairobi's Langata Primary School who were protesting against the seizure of the school's playground.
Police officers in Kenya reportedly fired tear gas at children as young as 8 years old during a protest against the seizure of a school's playground on Monday.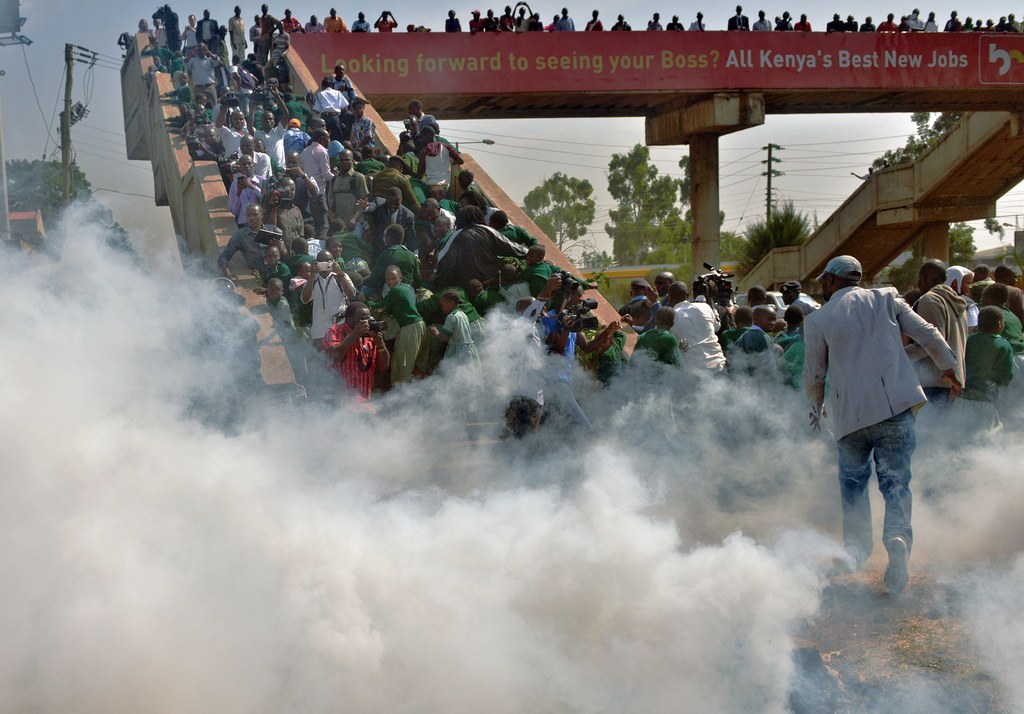 About 100 children and a small group of activists gathered on the disputed land, which has been seized by a property developer, AFP reported.
The majority of the children involved in the protest were aged between 8 and 13 years old, AFP said.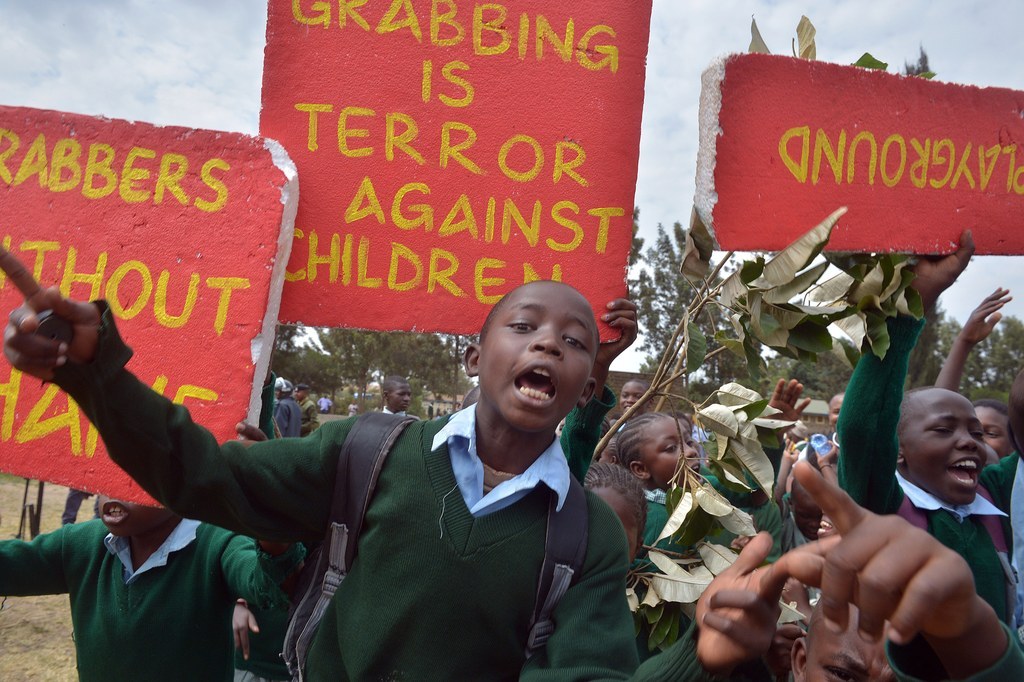 The children and activists attempted to push down a newly erected fence separating the playground from the school's buildings, which are located near to the main domestic airport in Nairobi.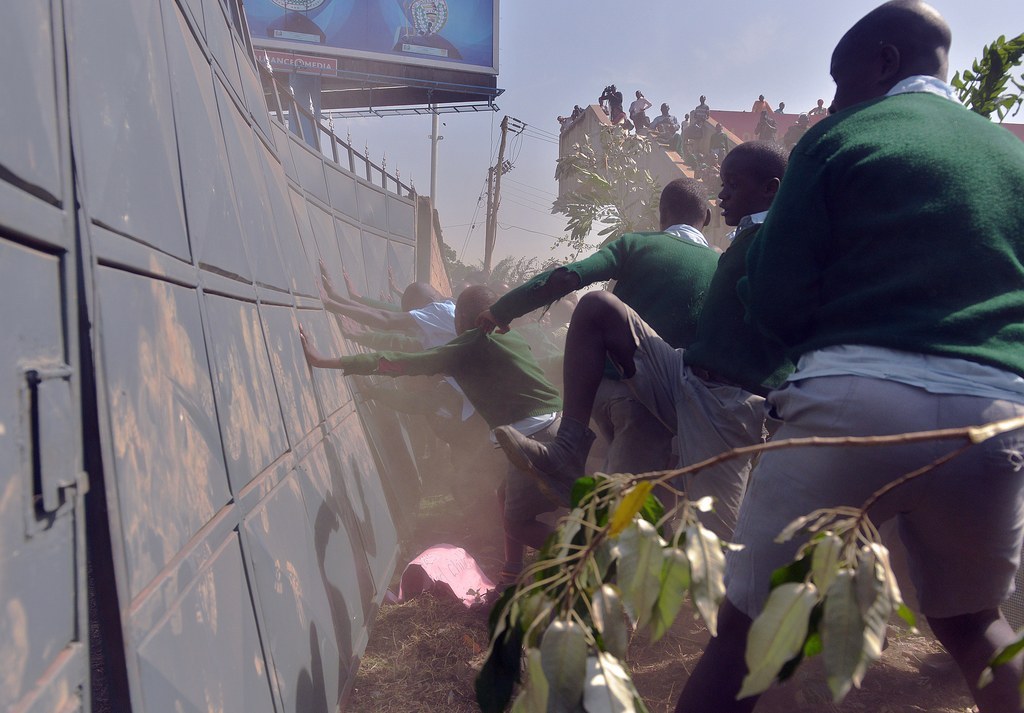 Kenyan human rights activist Boniface Mwangi said the developer is believed to be a powerful Kenyan politician, AP reported:
The governor, the senator and other government officials are all scared of the politician, they cannot do anything to stop the playground from the being taken.
AFP reported that around 40 police arrived at the scene, accompanied by dogs.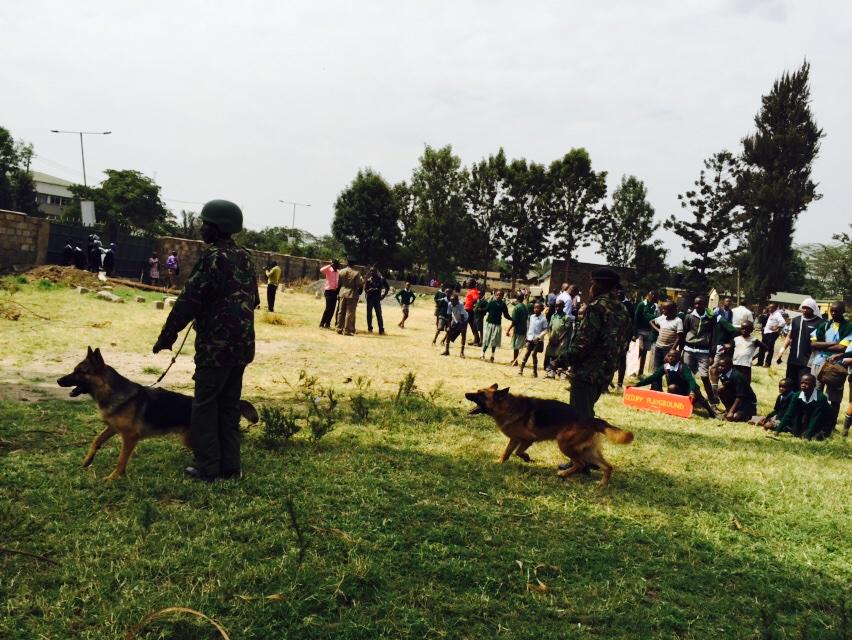 The officers then fired tear gas canisters at the crowd in a bid to disperse them, and dozens of children were caught in the clouds of gas.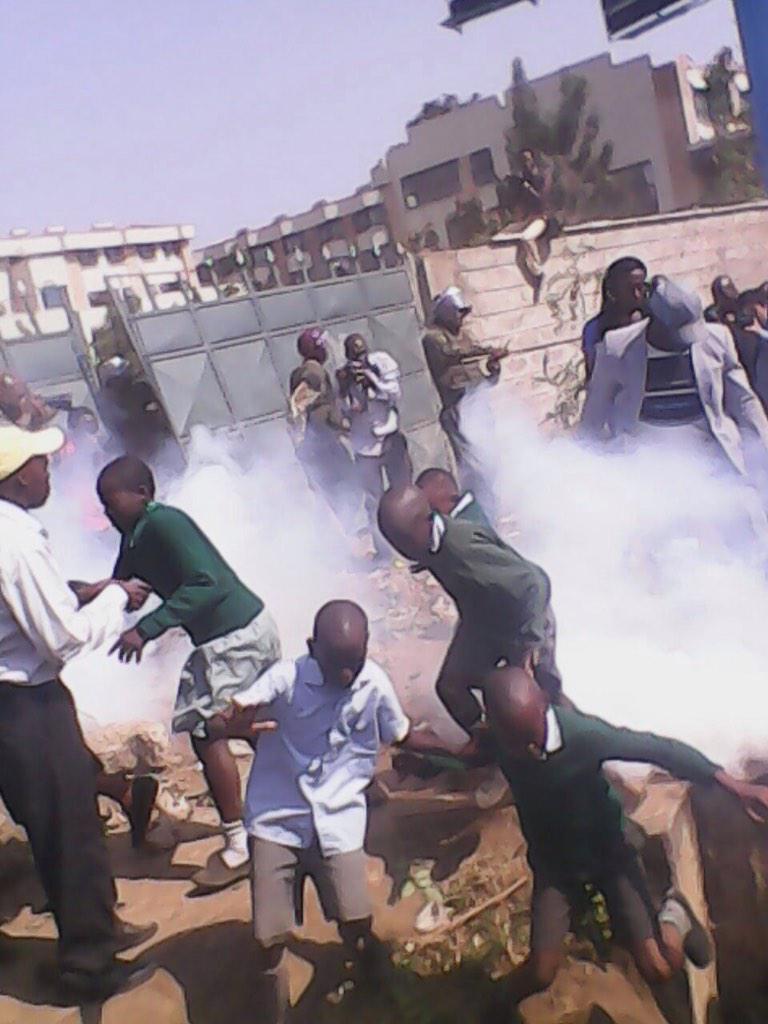 AFP reported that at least five children had been injured in the incident, along with one officer.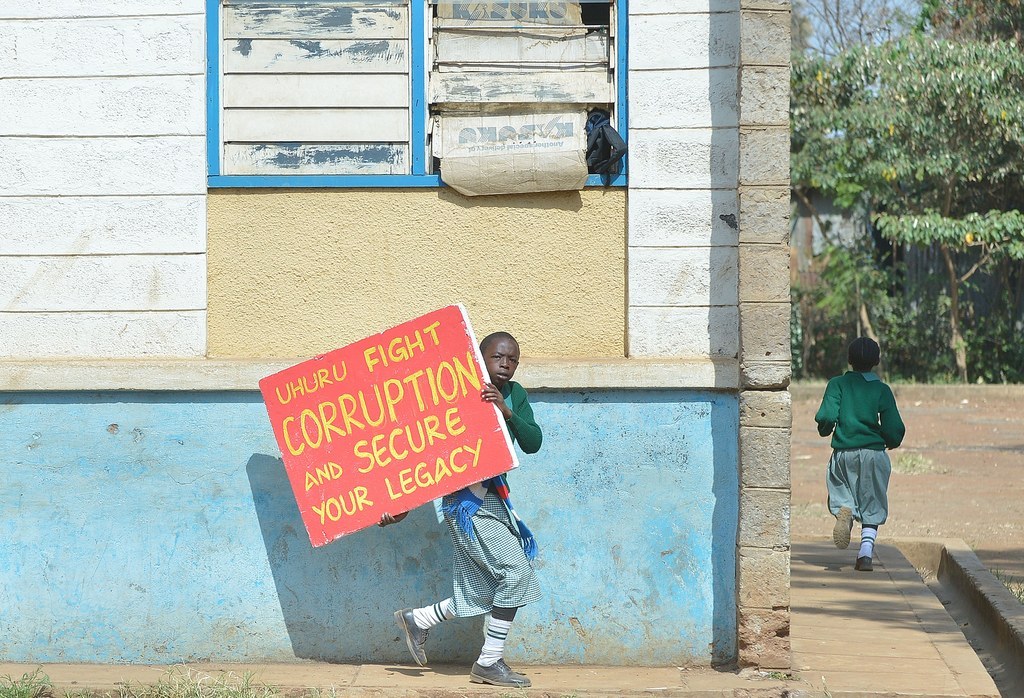 Speaking to Kenya's Daily Nation newspaper, one of the senior police officials at the demonstration, Mwangi Kuria, said:
We are here to safeguard the property because these people (the protesters) have not followed procedure, this is disputed land, but they should not use the children.
Kuria initially denied that his officers had hurled tear gas at the children, the Daily Nation said, but said the incident would be investigated after journalists said the incident had been captured on video.
He also insisted that rocks had been hurled at his officers.
Acting Police Chief Samuel Arachi said the officer in charge at the scene had been suspended, the AP reported.
Opposition leader Ralle Odinga said of the incident:
This is brutality beyond words and greed beyond description. It is difficult to believe that police can actually deploy against primary school children and lob tear gas at them to defend a land grabber. This image of a nation determined to steal forcefully from its own children cannot be what we aspire to. It cannot be the legacy we want to bequeath the children.
Police can be seen deploying tear gas just after the 1:40 mark in this video: