Kabul Bomb Kills 3 NATO Troops, Reportedly Including 2 Americans
A suicide bomber detonated near a foreign convoy in the Afghan capital early on Tuesday.
Updated — Sept. 16, 9:53 a.m. ET
Three service members from NATO-led forces in Afghanistan have died and 20 troops and civilians have been injured following a suicide bomb in Kabul, the Associated Press reported. CNN is reporting that two of those killed are American.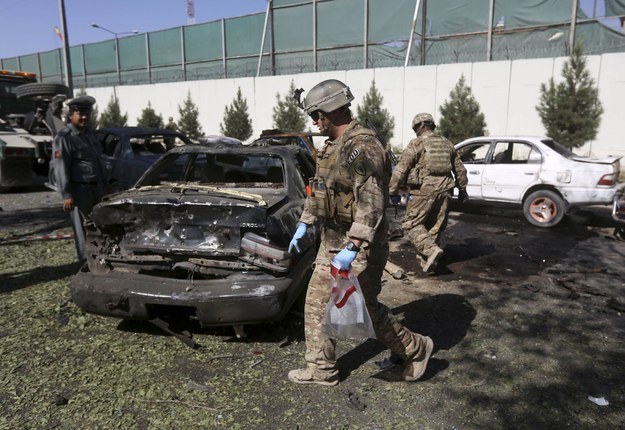 A U.S. defense official has told CNN's Barbara Starr that two of the victims of the attack are U.S. military personnel.
We can confirm three International Security Assistance Force members died as a result of an enemy attack in Kabul today. Currently, Afghan officials and ISAF are reviewing the incident.It is ISAF policy to defer casualty identification procedures to the relevant national authorities.
Security forces administered CPR to comrades wounded in the blast, which hit shortly after 8:10 a.m. local time (12:10 a.m. ET).