Hundreds of Afghans took to the streets in Kabul in memory of a woman who was beaten to death by an angry mob last week after she was incorrectly accused of burning a Qur'an, the BBC reported.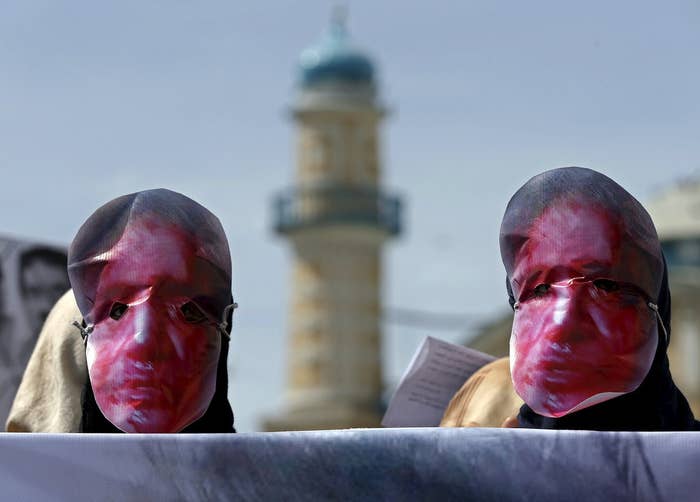 Many of the protesters, including activists from the Hmbastagi Party (Solidarity Party of Afghanistan) wore masks depicting the bloodied face of 27-year-old Farkhunda, who was beaten, thrown into a river and set on fire by a group of men on Thursday.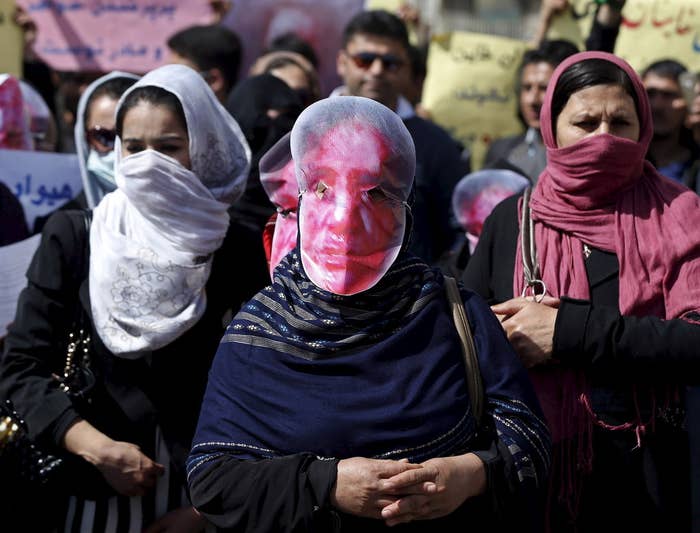 Some protesters partly blamed the attack on the government's failure to protect its citizens. This banner in central Kabul reads, "The brutal killing of Farkhunda is a shame on the national unity government," according to Reuters.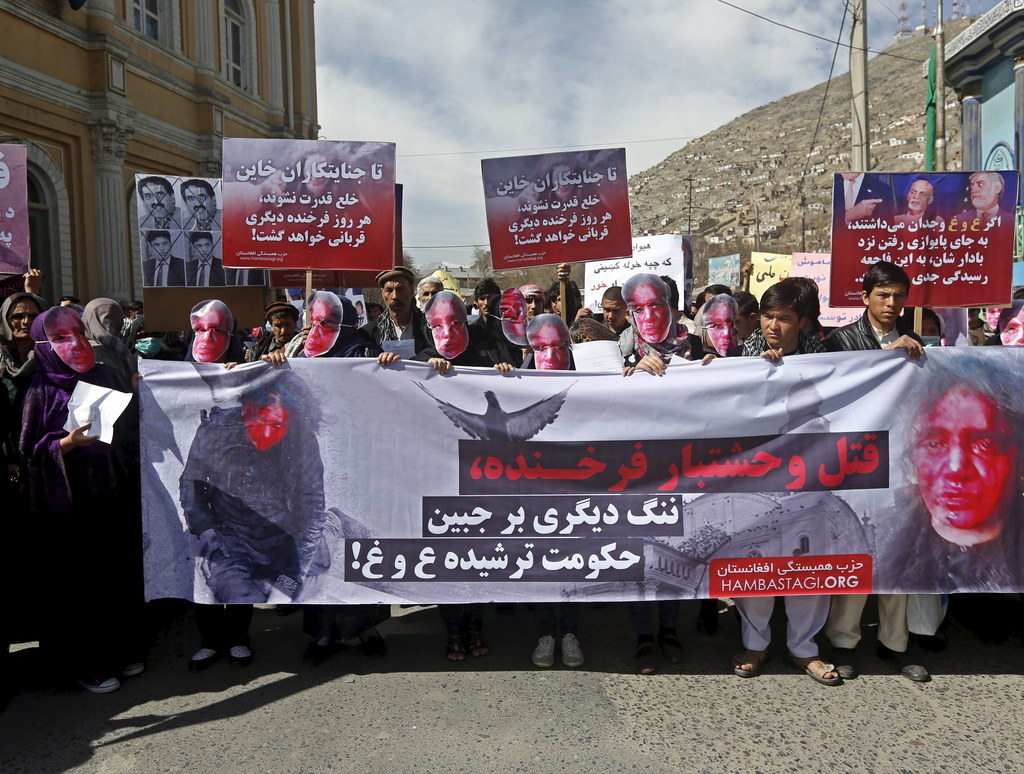 Activists also voiced their anger on social media through the #JusticeForFarkhunda hashtag.
Protesters visited the site on a Kabul riverbank where Farkhunda was beaten last week, planting a tree in her memory.
The tree was also decorated with masks depicting the bloodied face of the religious studies student. The attack was caught on video, sparking outrage through much of Afghanistan.
Journalist Catherine James posted this image on Instagram, and said she had spoken to two women protesters who had not spoken to their husbands since the attack, due to their anger at the power of men in the country.
Farkhunda — pictured on this protester's sign — had been attacked after being accused of burning pages from the Qur'an. However, on Sunday, investigators found no evidence of this behaviour, and concluded she was "totally innocent."