Justice Department Promises Funding To Expand Police Body Cam Use
The Department of Justice pledged $20 million of funding for a new pilot program aimed at helping law enforcement implement, develop, and evaluate the cameras on Friday.
Twenty million dollars of funding has been promised to support a program to increase the use of body-worn cameras in law enforcement, the Department of Justice said Friday.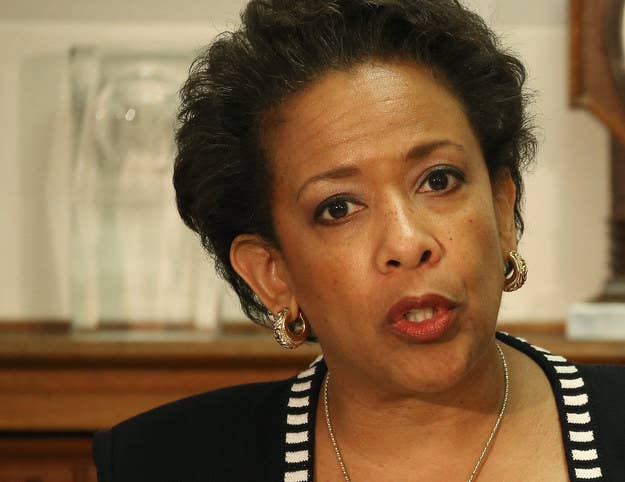 The department said the program is aimed at helping to support police in implementing, developing, and evaluating the cameras across the country.
In a statement released to media early Monday morning, the department said the money for the Body-Worn Camera (BWC) Pilot Partnership Program will include $17 million worth of grants for the purchase of BWCs and $2 million for training and technical assistance, as well as $ 1 million to allow for the development of evaluation and best practice processes.
New Attorney General Loretta Lynch said in the statement:
This body-worn camera pilot program is a vital part of the Justice Department's comprehensive efforts to equip law enforcement agencies throughout the country with the tools, support, and training they need to tackle the 21st century challenges we face.

Body-worn cameras hold tremendous promise for enhancing transparency, promoting accountability, and advancing public safety for law enforcement officers and the communities they serve.
The program will be administered by the Bureau of Justice Assistance (BJA), whose Director Denise O'Connell said:
Body-worn camera technology is a valuable tool for improving police-citizen relationships. BJA is committed to helping law enforcement agencies identify the safest and most effective methods for deploying this technology and addressing factors such as privacy, archiving, and legal regulations surrounding its use. BJA stands by to guide agencies through what can be a complex process toward more successful adoption of the technology.
The growing anger at the number of deaths at the hands of police officers following high-profile incidents including those in Ferguson, Missouri, North Charleston, South Carolina; and Baltimore had prompted to calls for the use of BWCs by law enforcement to be expanded.