Three security contractors, including two Americans and a South African, were killed at a police training facility southeast of Amman, Jordan, a government spokesman told state media.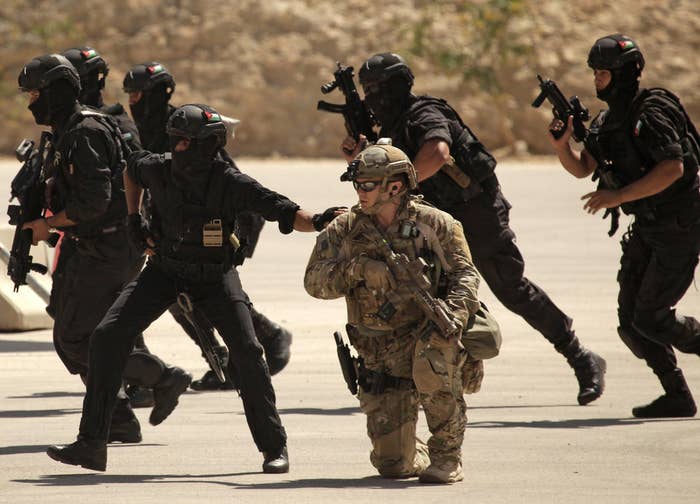 A Jordanian "civil employee" was also shot dead in the attack, government spokesman Mohammad Momani told the Petra News Agency.
Momani said a Jordanian police officer opened fire on their trainers and colleagues Monday before being shot dead by police.
An anonymous security source had earlier told Reuters the attacker killed himself. However, the news agency later reported, citing Momani, that the attacker had been shot dead.
A U.S. official told ABC News that the shooter was a police officer who had trained at the center but been fired.
Four Jordanians were injured, including one critically, Momani said. Two other Americans were also injured, he said.
He added an investigation is underway to ascertain the motives behind the shooting.
A security source told Reuters the gunman was a senior co-trainer with the rank of captain.
In a statement, U.S. embassy staff in Jordan said they had received reports of a "security incident" at the Jordan International Police Training Center southeast of Amman.
"We urge individuals to please avoid that area for the time being," staff said. "Please monitor the news for further developments and maintain security awareness."
Speaking alongside Israeli Prime Minister Benjamin Netanyahu in the Oval Office on Monday morning, President Obama said a "full investigation" was taking place.
"We take this very seriously and we'll be working closely with the Jordanians to determine exactly what happened," he said.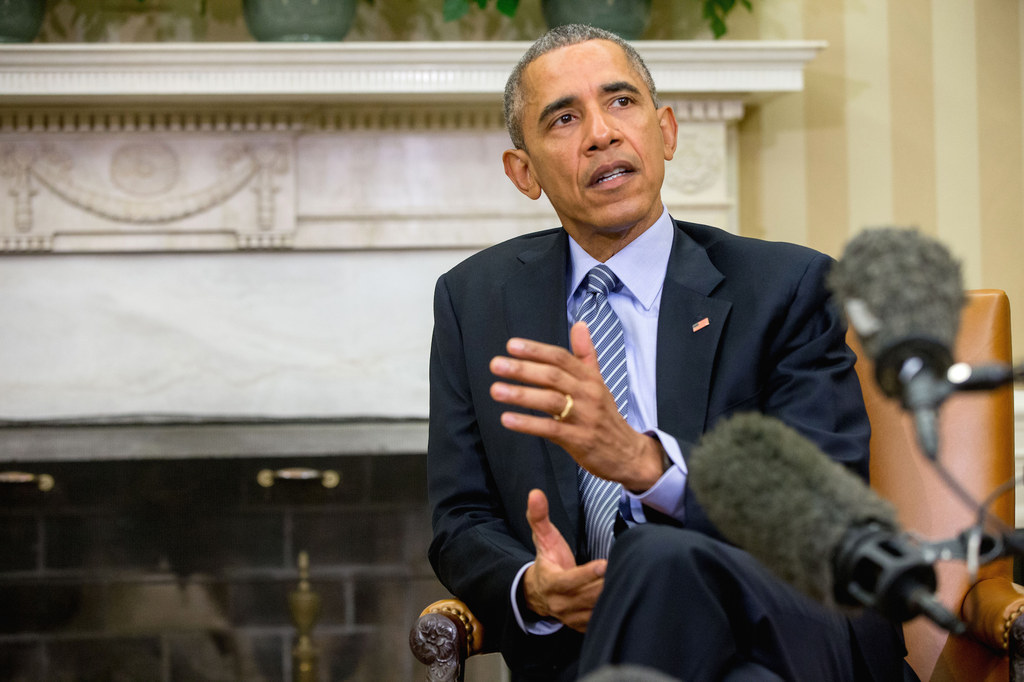 Described by the State Department as a "modern, 600-acre facility located 45 miles from Amman," the center was established in 2004 to train Iraqi police under an agreement between the U.S. and Jordan.
The two nations wrote of their desire "to continue the training of Iraqi police in Jordan to provide a secure training facility, a curriculum of instruction in police skills, a cadre of multinational instructors, and logistic support for Iraqi police cadets and trainers."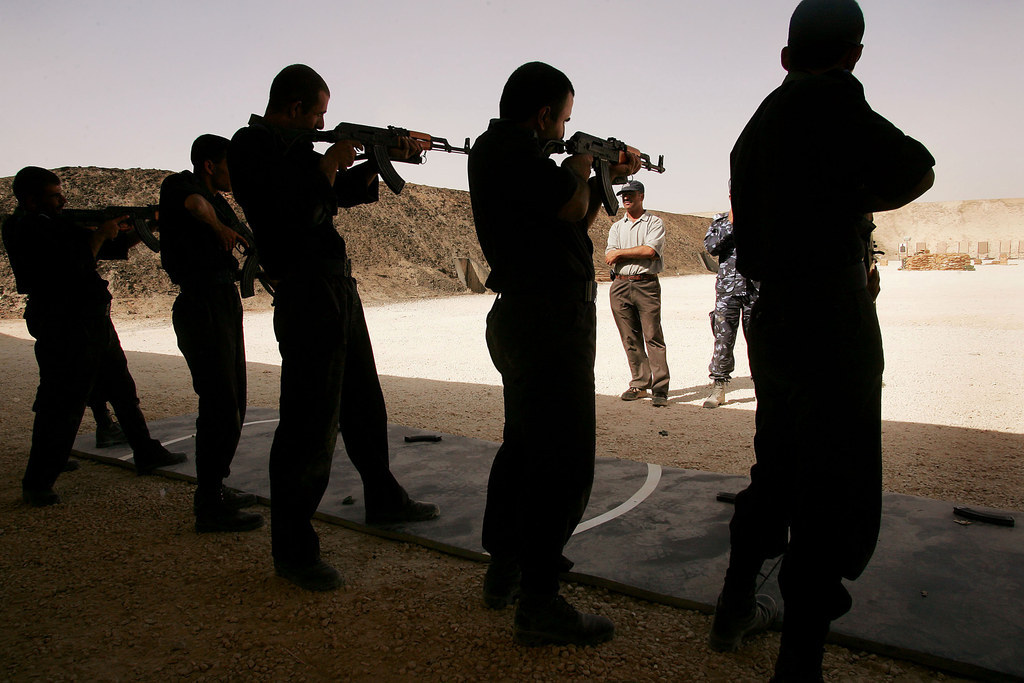 The center has also been used to train Palestinian Authority security personnel, according to the State Department.
"The training center is now internationally accredited and trains regional and international law enforcement personnel from Bahrain, Egypt, Iraq, Kuwait, Lebanon, Pakistan, and Tunisia, and plans to train more participants from other countries in the future," the State Department said in a 2011 report.