John Kerry Arrives In Somalia For Unannounced Visit
He becomes the first U.S. Secretary of State to travel to the country, which has been hit by decades of conflict.
John Kerry arrived in Somalia Tuesday on an unannounced trip, making him the first U.S. Secretary of State to visit the country, according to the State Department.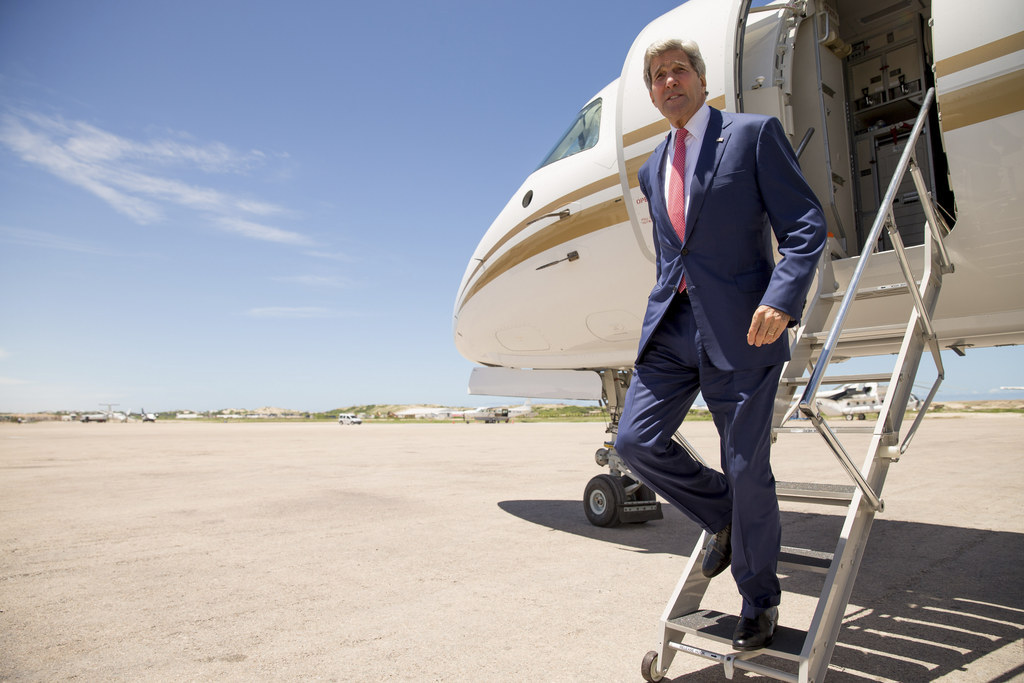 The visit is seen as a show of solidarity with Somalia's government as it attempts to defeat the Al Shabaab militant group and end the country's decades-long war.
State Department spokeswoman Marie Harf said the visit was designed "to reinforce the United States' commitment to supporting Somalia's ongoing transition to a peaceful democracy."
In a video address to the Somali people, Kerry referred to the United States' ill-fated Black Hawk Down intervention in the country, which saw 18 Americans and hundreds of Somalis killed, AFP reported:
"More than 20 years ago, the United States was forced to pull back from your country. Now we are returning in collaboration with the international community and bearing high hopes but also mixed with ongoing concerns."
Kerry landed in the capital, Mogadishu, at 12:00 p.m. local time (5 a.m. ET) with Linda Greenfield-Thomas, one of the State Department's top Africa officials. The Somali government only found out Monday that Kerry would be joining Greenfield-Thomas on the trip on Monday, the AP reported.
Kerry was greeted by Somalia's President and Prime Minister on the tarmac, before immediately entering into a series of meetings. He will not be venturing past the airport, due to the country's volatile security situation.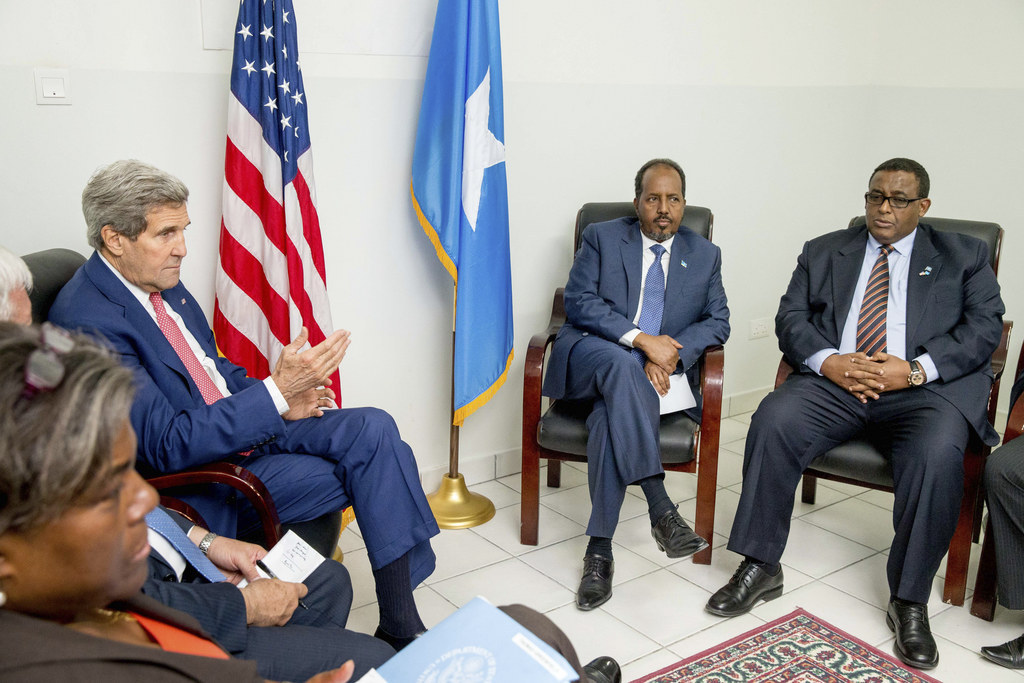 "I'm glad to be here," Kerry said as he met President Hassan Sheikh Mohamud.
As the pair sat down together, Mohamud said: "This is a great moment for us. Thank you for the time to be with us."
"The next time I come, we have to be able to just walk downtown," Kerry said, to which Mohamud responded that downtown Mogadishu "is very different now."
Kerry announced that the U.S. plans to re-open its diplomatic mission in Mogadishu.
"While we do not yet have a fixed timeline for reopening the embassy, we are immediately beginning the process of upgrading our diplomatic representation," he said, according to a State Department transcript.