This is Jessie Graff. She's a professional stuntwoman and a contestant on Emmy-nominated reality show American Ninja Warrior. When she turned up at the awards' red carpet on Sunday night, she pulled some pretty awesome moves.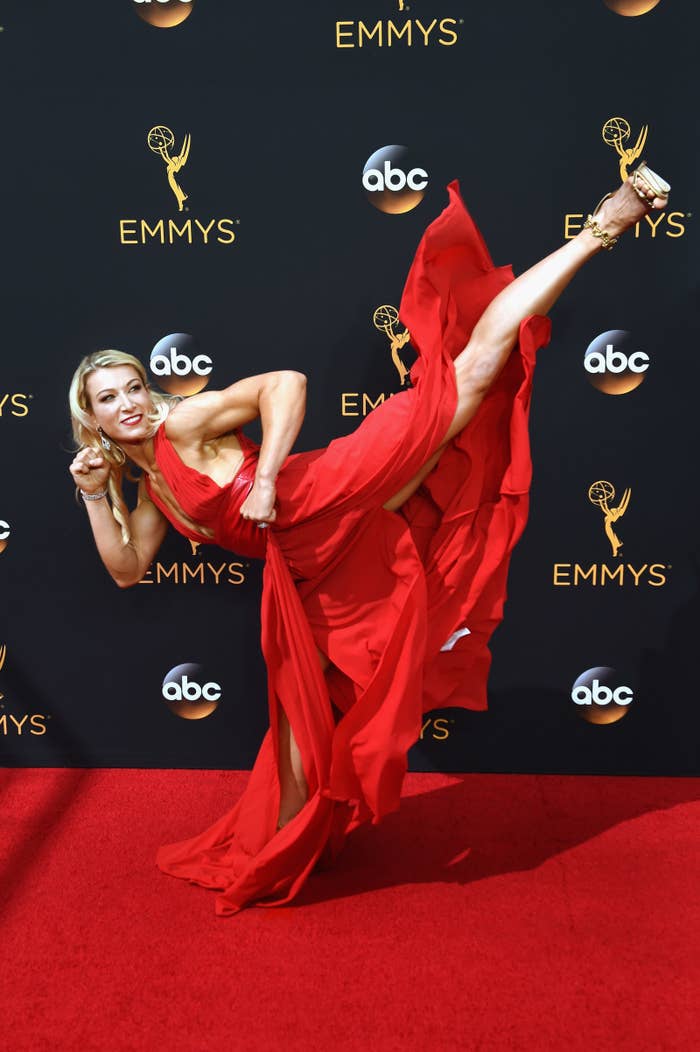 This picture of Graff's high-kicking turn ahead of the ceremony was shared thousands of times on Twitter overnight after being posted by user @aoiph with the caption: "This is the best red carpet photo I've ever seen."

Her famous high kick wasn't the only amazing pose she struck either.
In her own words, she just can't help herself.
Graff, 32, has been a stunt double on Agents of S.H.I.E.L.D. and Supergirl, and has a black belt in taekwondo and a black sash in kung fu.
It's her multiple appearances on American Ninja Warrior she's most famous for, however. Earlier this month, she was the first woman in the history of the NBC show to complete the Stage 1 qualifier, and became its most successful female contestant ever.

Speaking to USA Today at the time, she said: "My first year doing Ninja Warrior, I didn't really know what it was about. After that, when so many people were like, 'I didn't know women could do that,' I thought, 'Then, we better show you.'"