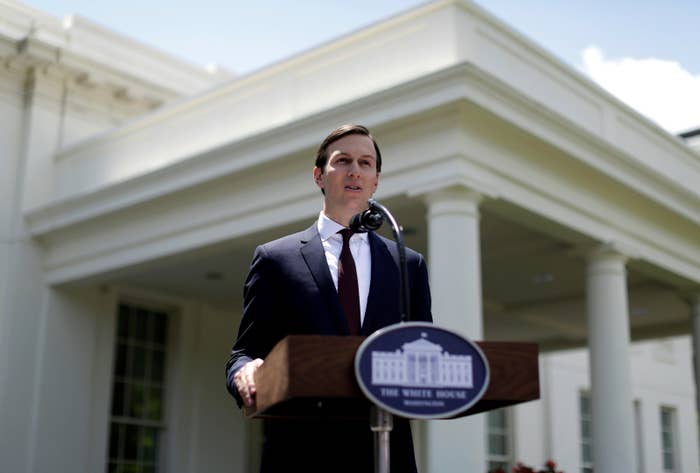 WASHINGTON — Jared Kushner testified before senate investigators for nearly two hours on Monday and detailed four contacts with Kremlin-connected Russians over the course of President Trump's campaign and transition into the White House.
After the closed-door hearing on Capitol Hill, Kushner gave a rare — and sort of strange — public address outside the White House where he again denied colluding with Russian officials to tip the election in favor of his father-in-law.
"My name is Jared Kushner. I am senior adviser to president Donald J. Trump," he began the statement. "I did not collude with Russia. Nor do I know of anyone else in the campaign who did so. I had no improper contacts. I have not relied on Russian funds for my businesses."
Kushner said the president "had a better message and ran a smarter campaign," and "that is why he won." He added, "Suggesting otherwise ridicules those who voted for him."
"I have not sought the spotlight," Kushner, a multimillionaire Manhattan real estate investor whose portfolio at the White House includes the high-level job of bringing peace to the Middle East, said.
"First in business, and now in public service, I have always focused on setting and achieving goals, and have left it to others to work on media and public perception," added Kushner, who owned the New York Observer for more than 10 years.
"I have been consistent in saying that I was eager to share any information I have with the investigating bodies, and I have done so today. The record and documents that I have voluntarily provided will show that all of my actions were proper, and occurred in the normal course of events of a very unique campaign," Kushner said, not taking questions from reporters.
Kushner appeared before staffers of the Senate Intelligence Committee, Sen. Joe Manchin, a member of the panel, told reporters. He'll appear before the House intelligence committee on Tuesday.

Manchin described the meeting as a first step toward meeting with senators, though he doesn't have a timeline for that.
"What they do is a preliminary type thing. They go through the nuts and bolts, if you will, and then we set the parameters of how were going to go through the appearances," he said.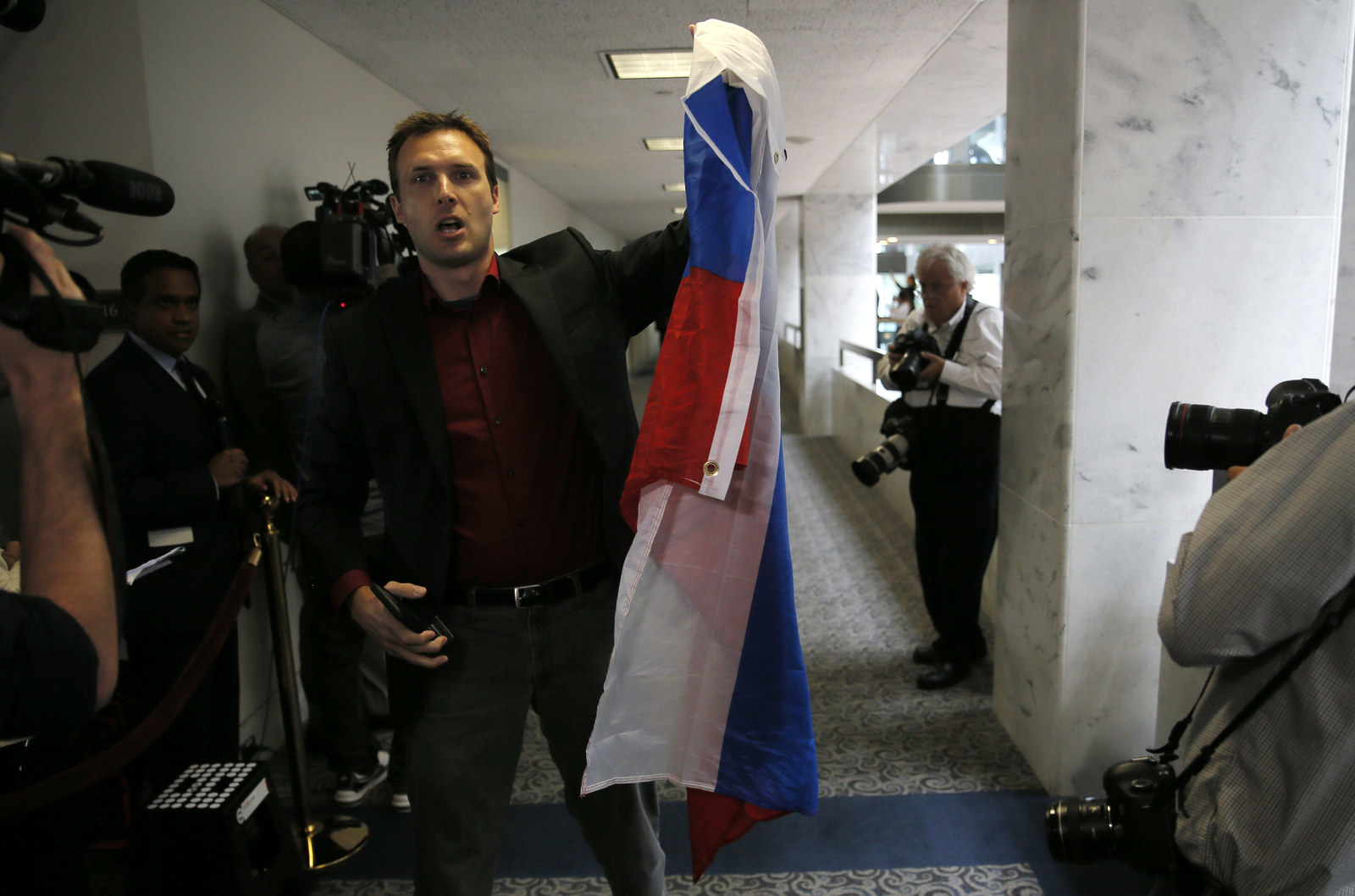 "We all have questions to ask," Manchin added.
Sen. Ron Wyden, also a committee member, said Kushner's statement "raises far more questions than it answers" and said he wants him to testify in public.
As Kushner left the meeting, he smiled, gave a brief wave and told reporters, "It was great."
Then, a protester with a Russian flag approached him and asked him to sign it. The protester, Ryan Clayton, said he was with a group called Americans Take Action.
"He's gonna pardon his family. He's gonna pardon his staff. He's gonna pardon himself. When will Congress act," he said to reporters.
Asked whether he'd read Kushner's statement, he said, "I did read his entire eleven page statement, and I think he's a liar, and everyone who reads that statement knows he is a liar. He is communicating through secret backchannels with agents of the Russian government. We all know it. Why does everyone in the White House have all of these connections to Russia?"
Kushner released a statement early Monday morning saying he had "hardly any" contacts with Russia or Russian representatives during the campaign. The meetings were previously reported in the media.

At the conclusion of the 11-page document, Kushner said: "I did not collude, nor know of anyone else in the campaign who colluded, with any foreign government. I had no improper contacts. I have not relied on Russian funds to finance my business activities in the private sector. I have tried to be fully transparent with regard to the filing of my SF-86 form, above and beyond what is required."

In the statement, Kushner also insists he did not read the infamous email chain about a meeting with a Russian lawyer revealed by Donald Trump Jr. at the time, and regarded the meeting as "a waste of our time."
"That email was on top of a long back and forth that I did not read at the time," Kushner said. "As I did with most emails when I was working remotely, I quickly reviewed on my iPhone the relevant message that the meeting would occur at 4:00 PM at his office. Documents confirm my memory that this was calendared as 'Meeting: Don Jr.| Jared Kushner.' No one else was mentioned."
"I arrived at the meeting a little late," he continued. "When I got there, the person who has since been identified as a Russian attorney was talking about the issue of a ban on U.S. adoptions of Russian children. I had no idea why that topic was being raised and quickly determined that my time was not well-spent at this meeting.

"Reviewing emails recently confirmed my memory that the meeting was a waste of our time and that, in looking for a polite way to leave and get back to my work, I actually emailed an assistant from the meeting after I had been there for ten or so minutes and wrote 'Can u pls call me on my cell? Need excuse to get out of meeting.' I had not met the attorney before the meeting nor spoken with her since."
Kushner's written statement also gave his account of a meeting on Dec. 1 with Russian ambassador Sergei Kislyak and President Trump's now-former national security adviser Michael Flynn.
"I did not suggest a 'secret back channel,'" he said. "I did not suggest an on-going secret form of communication for then or for when the administration took office. I did not raise the possibility of using the embassy or any other Russian facility for any purpose other than this one possible conversation in the transition period. We did not discuss sanctions."

The other two meetings with Russian representatives detailed in Kushner's statement include the time he "shook hands [and] exchanged brief pleasantries" with ambassadors including Kislyak following Trump's foreign policy speech at the Mayflower Hotel in Washington, DC, in April 2016.

The final meeting detailed in the statement is with a man named Sergey Gorkov during the transition, on Dec. 13. Kushner said that meeting had come about at the insistence of Kislyak, whom Kushner had sent his assistant to meet on Dec. 12 "to avoid offending the ambassador." Kushner said he had turned down prior requests to meet Kislyak personally in the days previously.

Kushner said Kislyak described Gorkov as "a banker and someone with a direct line to the Russian President who could give insight into how Putin was viewing the new administration and best ways to work together."

"I agreed to meet Mr. Gorkov because the Ambassador has been so insistent, said he had a direct relationship with the President, and because Mr. Gorkov was only in New York for a couple days," Kushner said.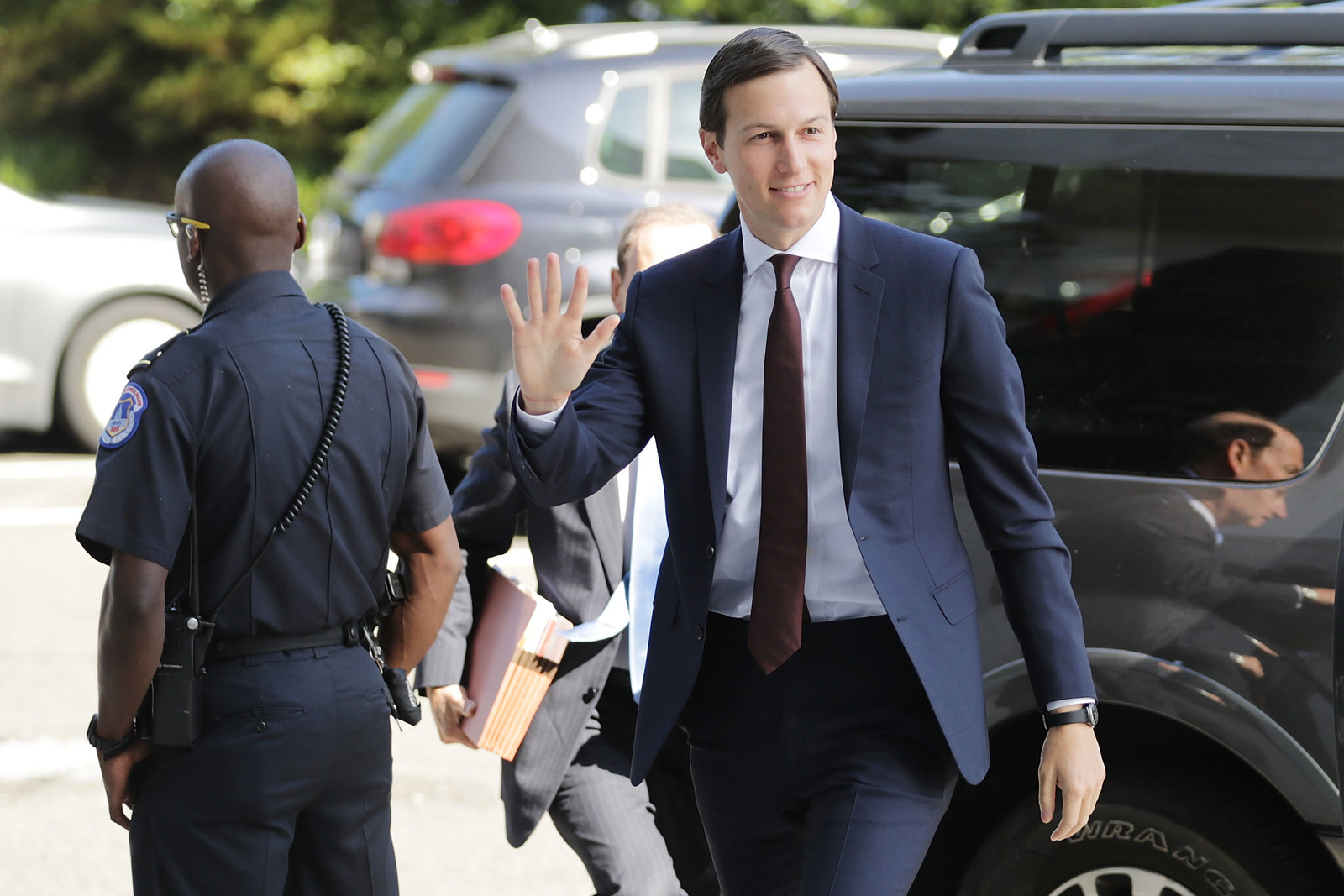 Kushner said the meeting lasted 20 to 25 minutes, during which he received two gifts: "a piece of art from Nvgorod, the village where my grandparents were from in Belarus, and the other was a bag of dirt from that same village."

Kushner denied trying to conceal the Gorkov meeting, or that he took it in his capacity as a businessman, stating that he gave the gifts to his assistant to formally register with the transition office.

The statement said Gorkov told Kushner "a little about his bank and made some statements about the Russian economy. He said that he was friendly with President Putin, expressed disappointment with US-Russia relations under President Obama and hopes for a better relationship in the future. As I did at the meeting with Ambassador Kislyak, I expressed the same sentiments I had with other foreign officials I met. There were no specific policies discussed."

"We had no discussion about the sanctions imposed by the Obama Administration," the statement said. "At no time was there any discussion about my companies, business transactions, real estate projects, loans, banking arrangements or any private business of any kind. At the end of the short meeting, we thanked each other and I went on to other meetings. I did not know or have any contact with Mr. Gorkov before that meeting, and I have had no reason to connect with him since."

Kushner's statement also addressed the disclosure of foreign contacts in his security clearance form during the transition period.

Kushner said his assistant initially submitted an incomplete version of the form as a result of a miscommunication. Kushner said he informed the transition team of this as soon as he was aware of it, and submitted supplemental information "the very next day."

"The supplement disclosed that I had 'numerous contacts with foreign officials' and that we were going through my records to provide an accurate and complete list," he said. "I provided a list of those contacts in the normal course, before my background investigation interview and prior to any inquiries or media reports about my form."
"It has been reported that my submission omitted only contacts with Russians," Kushner said. "That is not the case. In the accidental early submission of the form, all foreign contacts were omitted."