Japan And South Korea Reach Settlement Over Wartime Sex Slaves
The deal includes an apology from the Japanese prime minister over the women, who were forced to work in military-run brothels in World War II.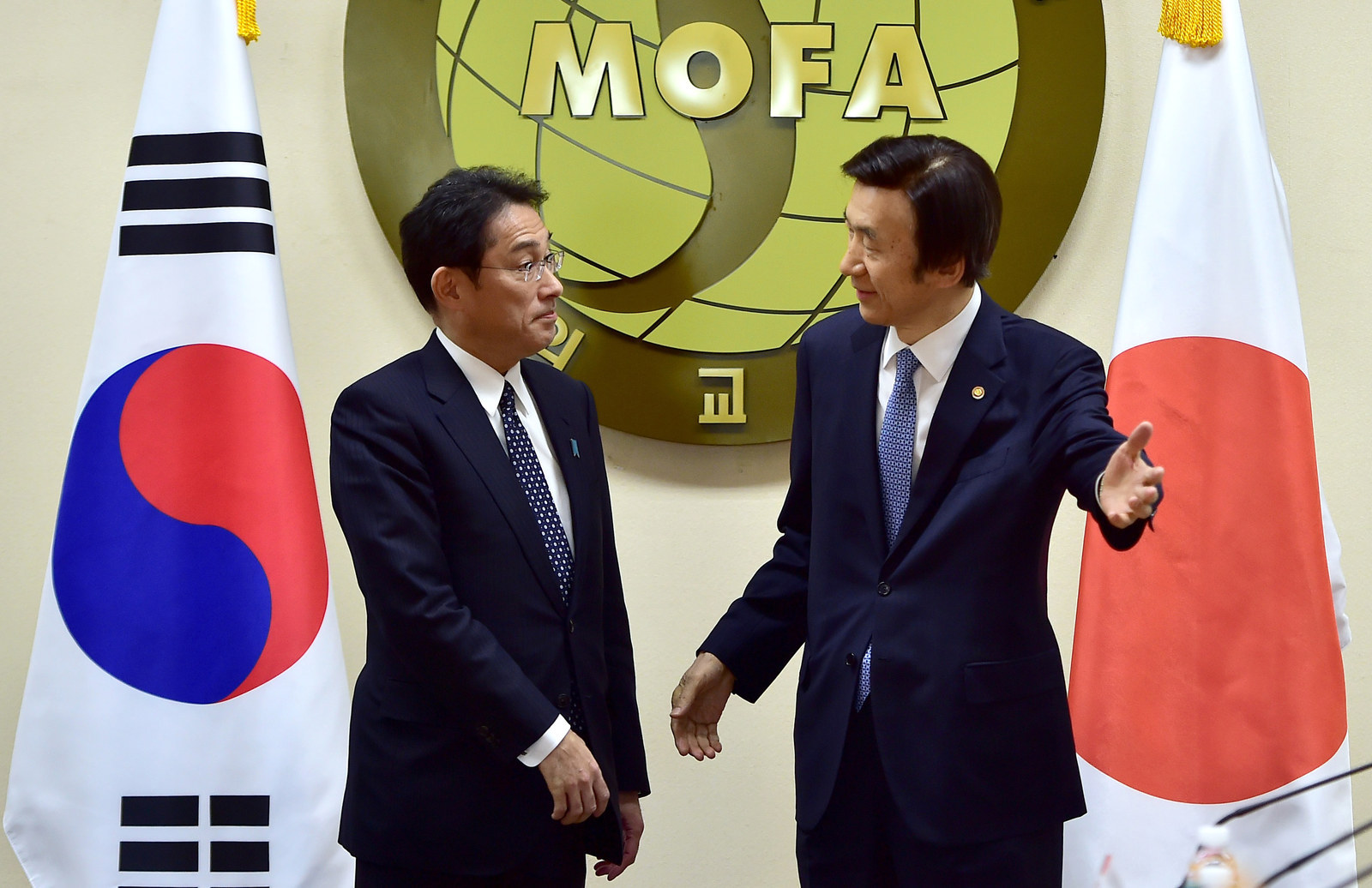 South Korea and Japan reached a settlement over the latter's use of sex slaves during World War II in Seoul on Monday, ending a decades-long impasse over the issue.
As many as 200,000 women — euphemistically referred to as "comfort women" — are estimated to have been forced to work in Japanese military brothels during the conflict, many of them Korean, the BBC reported.
The deal includes an apology from Prime Minister Shinzo Abe, as well as a 1 billion yen ($8.3 million) aid fund from Japan, administered by Seoul, aimed at helping the elderly Korean former slaves — 46 of whom are still alive today, AP said.
The deal comes following a meeting between Japanese Foreign Minister Fumio Kishida and his South Korean counterpart, Yun Byung-Se.

In a news conference, Kishida said: "This marks the beginning of a new era of Japan–South Korea ties."
"Abe, as the prime minister of Japan, offers from his heart an apology and reflection for everyone who suffered lots of pain and received scars that are difficult to heal physically and mentally," he added.

Yun said the deal reached was "final and irreversible."
Both sides have agreed to refrain from criticizing each other on the issue in public, the BBC reported. Seoul will also look to remove a statue symbolizing the women, erected by activists outside the Japanese embassy in 2011.
The issue of the sex slaves had long been a source of animosity between South Korea and Japan. The latter occupied the Korean peninsula between 1910 and 1945.
Other women forced to work in the brothels came from China, the Philippines, Indonesia, and Taiwan.