Iran's President And Supreme Leader Cast Doubt On Nuclear Deal
On Thursday, President Hassan Rouhani also said that the Saudi-led airstrikes against the Iranian-backed Houthi rebels were "a mistake". Later the country's Supreme Leader Ayatollah Khamenei, echoed Rouhani's comments.
Iranian President Hassan Rouhani said Thursday that he would not sign any nuclear deal with world powers unless all economic sanctions against the country are lifted immediately after it is implemented, the Associated Press reported.
Speaking during a ceremony marking Iran's nuclear technology day, Rouhani said: "We will not sign any agreement, unless all economic sanctions are totally lifted on the first day of the implementation of the deal."
The marathon talks between Tehran and six world powers in Lausanne, Switzerland ended last week with an agreement to begin a new phase of discussions aimed at reaching a lasting accord in June.
Rouhani's comments may be seen as a new demand by the Iranians, and could complicate efforts to reach a long term deal, AP said.
The talks are aimed at ending a decade-old diplomatic stalemate around Iran's nuclear ambitions.
Also on Thursday, President Rouhani called for an end to the Saudi-led airstrikes against the Iranian-backed Shiite Houthi rebels in Yemen.
A Saudi-led coalition of Gulf nations launched an aerial campaign on the conflict-hit nation two weeks ago, aimed at stopping the advance of the rebels which has forced the Yemeni President Abed Rabbo Mansour Hadi to flee the country.
However, speaking in Tehran on Thursday, Rouhani branded the airstrikes "a mistake," and called for a ceasefire, AP reported.
Rouhani said: "To the countries in the region, I say, let's adopt the spirit of brotherhood, let's respect each other and other nations. A nation does not give in through bombing. Do not kill innocent children. Let's think about an end to the war, about ceasefire and humanitarian assistance to the suffering people of Yemen."
He added: "You will learn, not later but soon, that you are making mistake in Yemen, too," without referring to any particular country.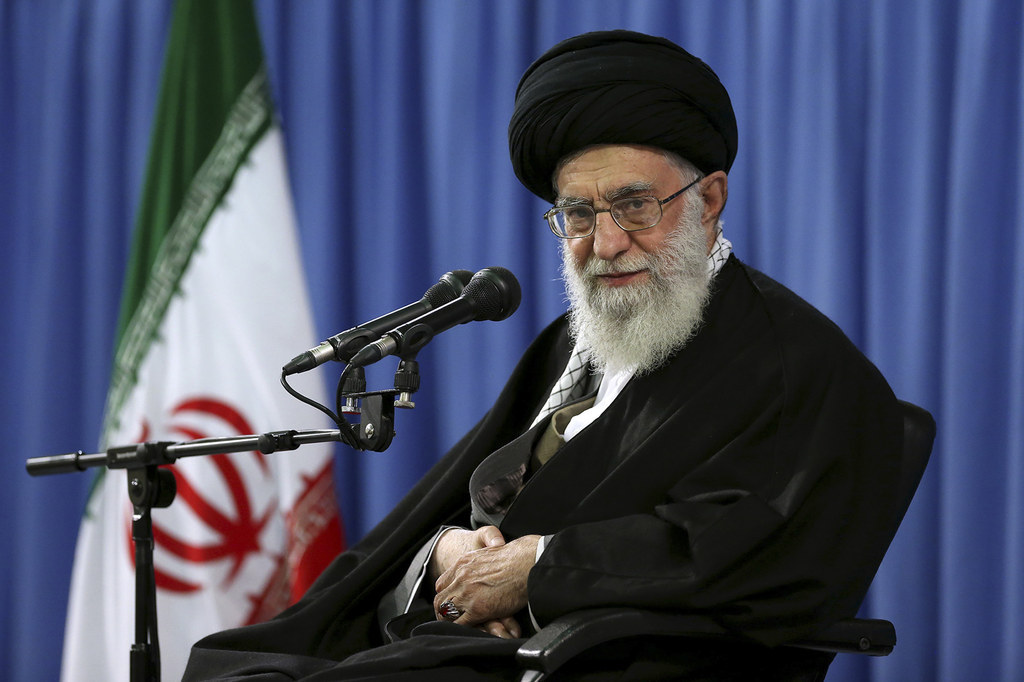 Later on Thursday, Iran's Supreme Leader Ayatollah Ali Khamenei also poured doubt on any potential nuclear agreement with world powers, saying there was "no guarantee" a deal would be reached, the BBC reported.
Khamenei tweeted that he was "neither for nor against" a deal, but said that "no deal is favorable to a deal against Iran's interests and dignity."
Khamenei will have the final say on whether Iran accepts any deal on its nuclear ambitions.
Khamenei also echoed President Rouhani's comments on the Saudi-led airstrikes in Yemen, saying th coalition must stop their "criminal acts" in the country.