The center of Hurricane Odile made landfall in the southern Baja California peninsula, Mexico, at 9:45 p.m. PT Sunday, the National Hurricane Center said.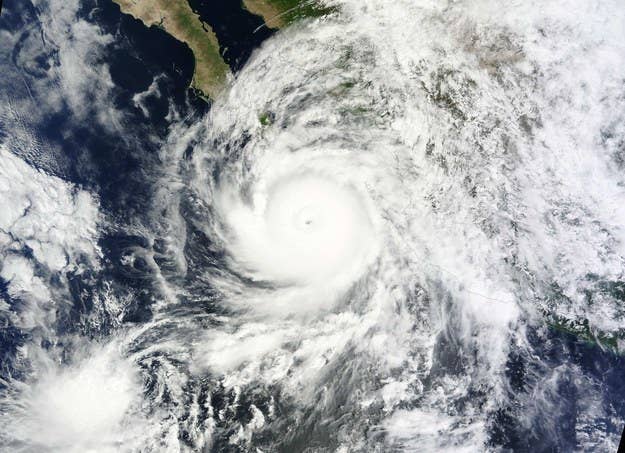 Odile made landfall with an estimated intensity of 125 mph (205 km/h) and sustained winds of 89 mph (144 km/h).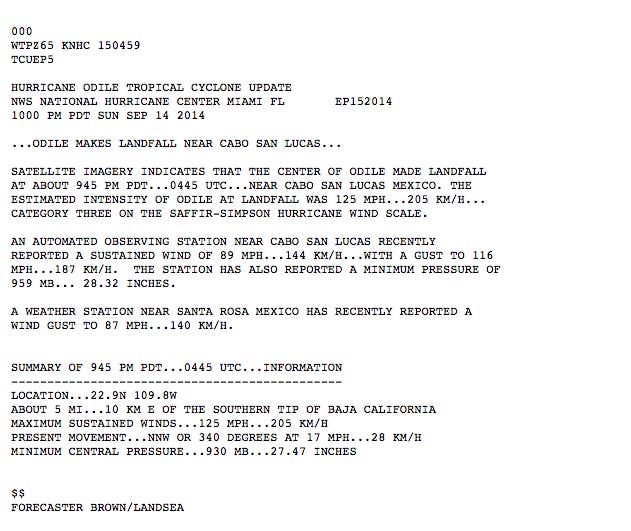 In the pretty resort of Cabo San Lucus, powerful gusts shook buildings, knocked out electricity, and blew out windows, causing both tourists and residents to hunker down indoors, the Weather Channel reported.
Forecasters have warned of large waves and the possibility of a dangerous storm surge, as well as heavy rains capable of causing landslides.
Mexican authorities have evacuated coastal areas and prepared 164 shelters for up to 30,000 people.
The storm had been Category 4, but weakened prior to making landfall, the Associated Press reported.
Marcos Covarrubias, the governor of Baja California Sur, said, "We are going to be hit; do not risk your life."