Massive Fire In Downtown Los Angeles Could Be Criminal
Large flames were visible for miles after a building off the 110 Freeway caught fire. No injuries have been reported. Update: A criminal investigation has begun of how the fire started.
Updated — Dec. 8, 3:34 p.m. ET
An apartment building under construction caught fire in downtown Los Angeles early Monday morning, sparking a blaze that damaged two other buildings and closed two freeways, the Los Angeles Times reported.
The blaze could be seen for miles.
The fire, on the corner of Temple and Fremont streets, was close to the the four-level freeway interchange junction on the northern edge of the downtown area, the Times said.
Los Angeles Fire Department tweeted that 37 companies and 250 firefighters were dispatched to the blaze.
The California Highway Patrol closed lanes running between the 110 and 101 freeways due to the blaze, the Times reported. However, the 101 and 110 were reopened southbound at around 4:30 a.m PT.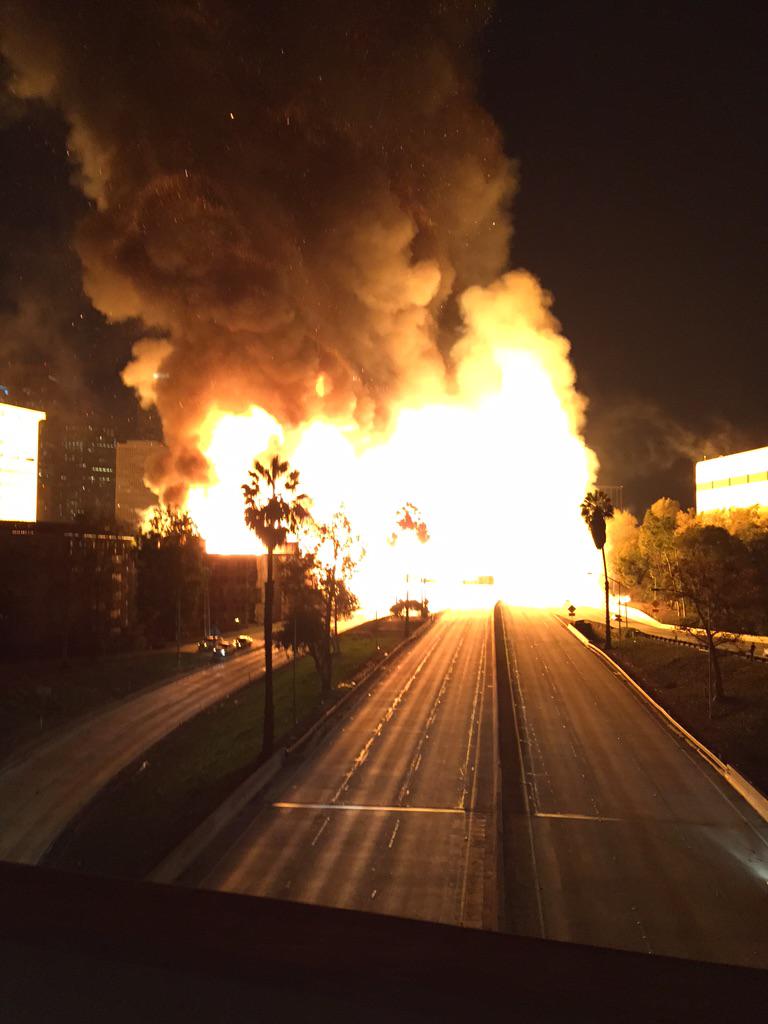 The site was still smoldering as of 5 a.m. PT, with officials unsure of when the blaze would be fully extinguished, the Times reported. The cause and extent of the fires are as yet unknown.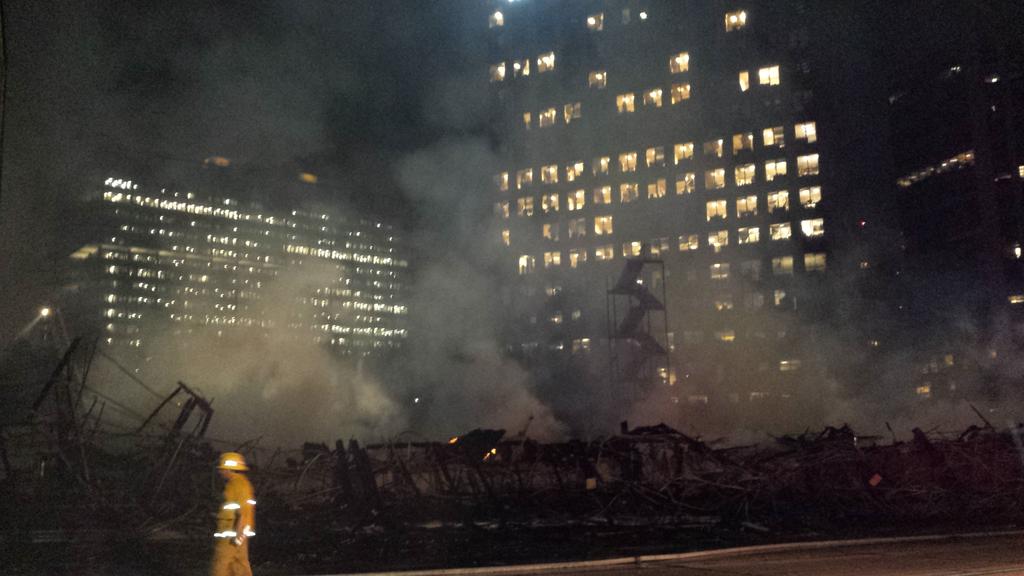 Several dense, upscale apartment buildings have been built in the area in recent years, and another, known as the Da Vinci, was currently under construction.
Developer Geoff Palmer has built more apartments in Downtown Los Angeles than anyone else (more than 3,000) and they're all fucking terrible. His squat, nearly-identical fortresses, with embarrassing names like the Visconti and the Medici, aren't just ugly (although they are very ugly), they're vacuums designed to suck the life out of a neighborhood that has worked so hard to become lively in the past decade.
Though we have temporarily lost Building B, we will be opening Building A across the street at the end of January to those families looking forward to occupying their new homes.
This is a developing story. Check back for updates and follow BuzzFeed News on Twitter.