Britain's Prime Minister Theresa May sent yet more shockwaves on Wednesday after she appointed Boris Johnson — the gaffe-prone former mayor of London — as the country's new foreign secretary.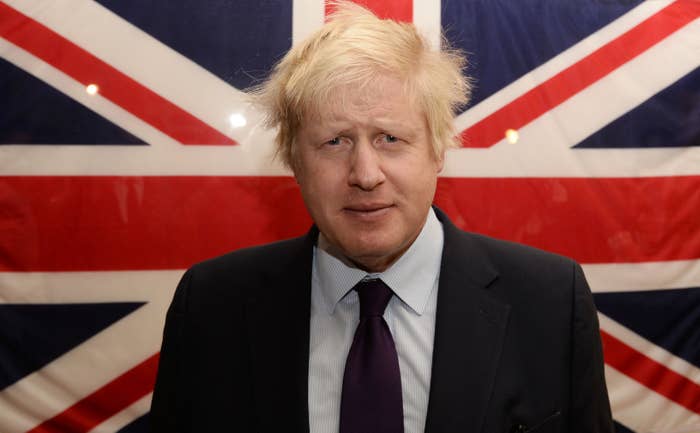 His new role didn't just cause surprise in the U.K.
Here is the exact moment U.S. State Department spokesman Mark Toner was informed about Johnson's new job:
The reaction elsewhere has ranged from to anger to bemusement. Senior diplomat and former Swedish Prime Minister Carl Bildt had this to say:
Foreign ministers from some of Britain's European neighbors have not been holding back either, particularly following Johnson's prominent role in campaigning to leave the EU.
These are the remarks his French counterpart, Jean-Marc Aylrout, gave to Reuters:
"I need a partner with whom I can negotiate and who is clear, credible, and reliable," he added.

Meanwhile, in the days prior to Johnson's appointment, the German foreign minister bemoaned the "irresponsible politicians" who "lured" the UK into Brexit, adding that they had made it "hard" for both Britain and the EU.
However, sections of the German and French media have been slightly kinder to Johnson, even if some of their compliments were backhanded.
A piece in Germany's Die Welt said that while Johnson was a "disloyal jack of all trades," he is not "the absurd choice," adding that pro-Remain Theresa May had "incapacitated her anti-EU critics by making them accountable. Now Brexit advocates must ensure that the exit succeeds."
Meanwhile, Pierre Jova of French conservative newspaper Le Figaro wrote that although Johnson has a "clown image," he is "a pure product of British conservative aristocracy and raised to govern."

In Turkey, the pro-government paper Sabah expressed concern over Johnson's previous statements in support of Kurdish PKK rebels fighting the Turkish state, and for Syrian President Bashar al-Assad. The piece also said that his appointment "raises questions about the future of Britain's relations with others."
Johnson once wrote a poem in which he described President Tayyip Recep Erdogan as a "wankerer" who performed a sex act on a goat.
"Turkey's relationship with the United Kingdom goes beyond personalities," a Turkish official said in a statement distributed to international journalists. "We expect Mr. Johnson to act in a professional and cordial manner in his new capacity. We have no reason to doubt that the United Kingdom will continue to treat PKK as what it is — a terrorist organization."

But senior figures in northern Iraq's semi-autonomous Kurdistan Regional Government welcomed the appointment. Here's what the deputy prime minister tweeted:

Johnson's appointment, meanwhile was big news in Iran, following a 2006 piece he wrote in favor of the country's right to acquire nuclear weapons.

State-run media in Russia also seemed to be slightly more positive about his appointment, as one channel describing him as "one of the most charismatic politicians in modern Britain."
However, another channel spoke of his "behavior which sometimes steps over the bounds of diplomatic etiquette." Johnson has previously praised Vladimir Putin in his articles.