Hong Kong Protesters Attempt To Smash Into Government HQ
Six people have been arrested after attempt to storm the city state's Legislative Council.
Six people were arrested in Hong Kong on Wednesday after a group of pro-democracy protesters attempted to storm the Legislative Council's headquarters.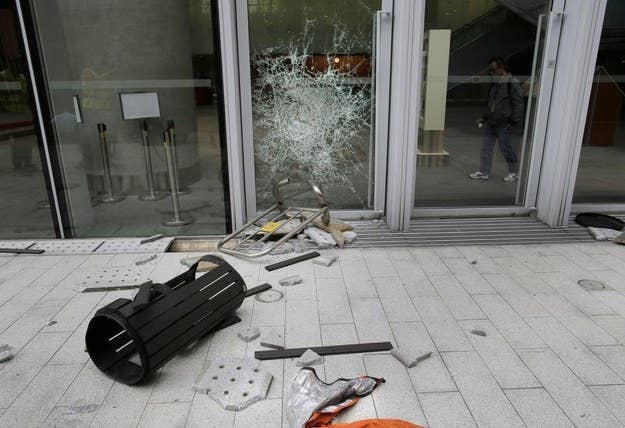 CNN reported that a small group of masked demonstrators smashed through the complex's glass door using metal barricades and concrete slabs.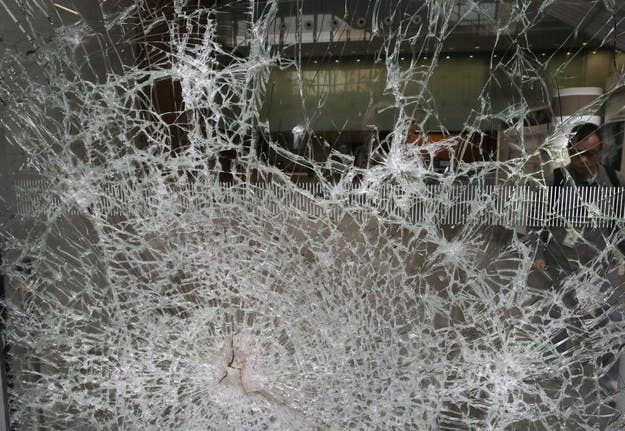 Hui Chun Tak, a police superintendent, said that the six men, aged 18 to 24, were arrested for criminal damage.
They were part of a group who had tried to crack open the glass doors outside the complex's canteen at around 1 a.m. Wednesday morning, the South China Morning Post reported.
The incident is a rare act of aggression from the pro-democracy movement in Hong Kong, which has been praised for its peaceful nature in the seven weeks of protests.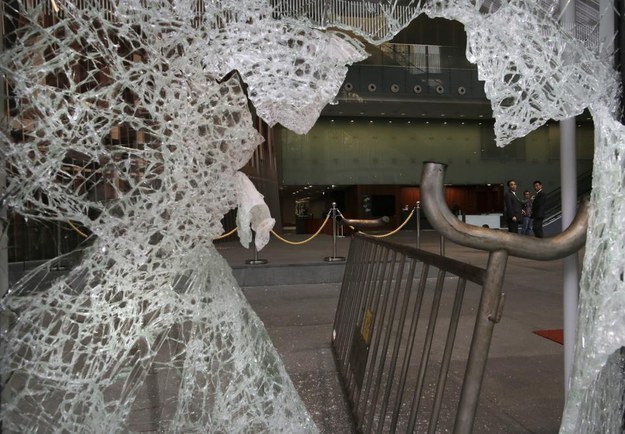 Three police officers suffered injuries in scuffles at the scene. Hui said there may be more arrests, the South China Morning Press reported.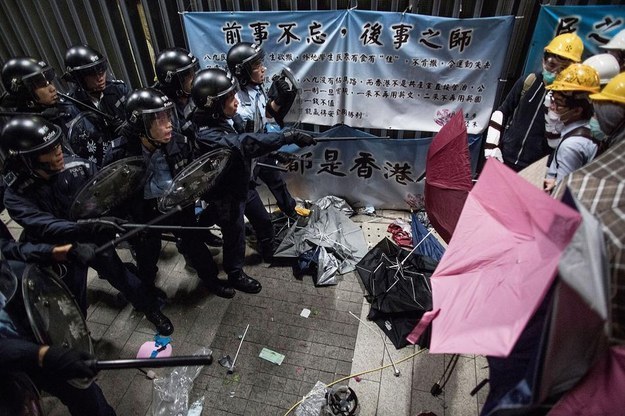 Occupy Central for Love and Peace — the group originally behind the occupation of downtown Hong Kong said it "strongly condemned" the incident in an emailed statement, CNN reported.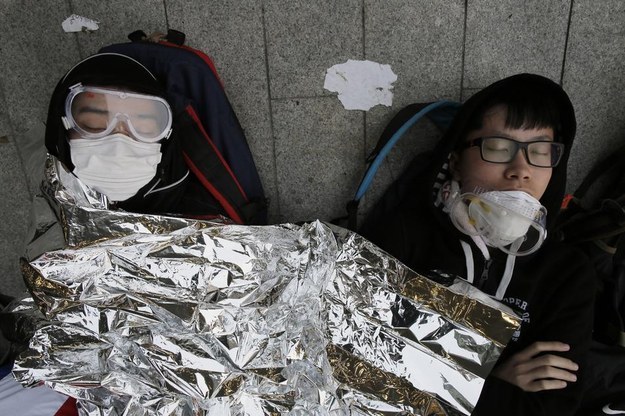 "We urge participants of the Umbrella Movement to remember our original intention, to persist in non-violent resistance," the statement read.
The movement's student leaders — who did not take part in the attack — said poor communication between demonstrators had been to blame. Student leader Alex Chow told CNN: "The act didn't co-ordinate well. Even the occupiers disagree with the act."
Pro-democracy legislator Fenando Cheung told CNN he tried to physically block the protesters from storming the building, and described the incident as a "major setback for the movement."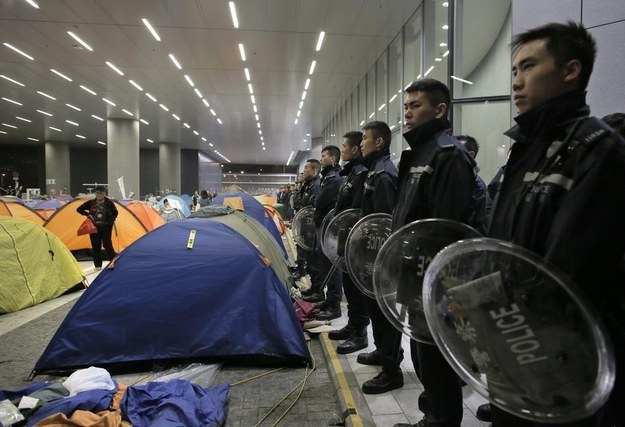 "I threw myself in front of them, I told them this would only hurt the movement, that this whole campaign is about demanding genuine democracy which has nothing to do with breaking into Legislative Council."
"I understand they wanted to scale up the action, but they didn't understand that that would only destroy the campaign," he said.
The incident took place less than a day after a clear-up operation had taken place at one of Hong Kong's main protest sites, the South China Morning Press reported.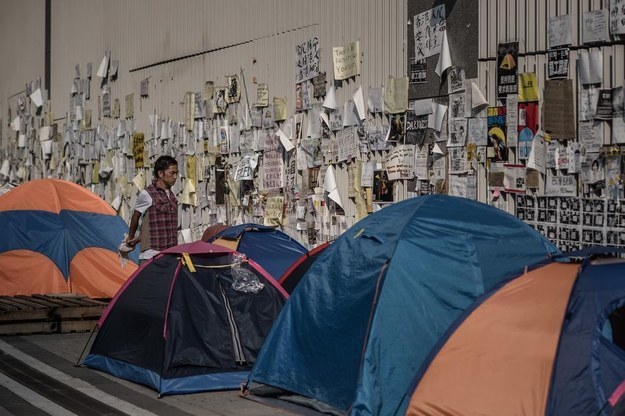 The South China Morning Post was cited in this article. An earlier version incorrectly called it the South China Morning Press.