Hong Kong Police Clear Protest Site And Arrest Leaders
The pro-democracy movement in the former British colony suffered a blow when officers removed tents and barricades in Mong Kok district. Meanwhile, seven Hong Kong police officers were arrested Wednesday for allegedly beating a protester in October.
Police in Hong Kong have cleared a key encampment of pro-democracy protesters and arrested several of the movement's key leaders, the Associated Press reported.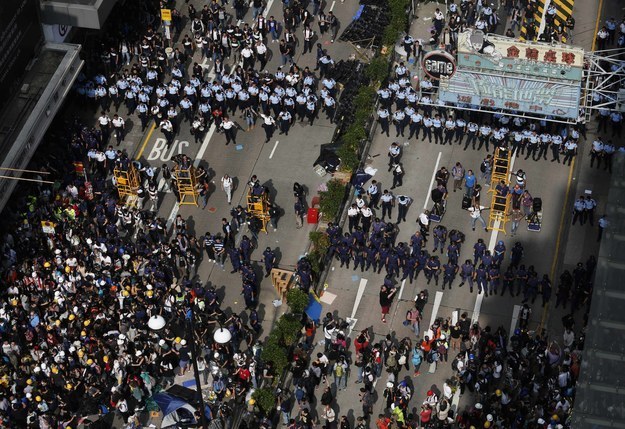 The move to clear the crowded Mong Kok shopping district — a key location in previous clashes between police and protesters — has thrown the 2-month-old movement for free elections in Hong Kong into doubt.
Police arrested several of the protest's young leaders, including 18-year-old Joshua Wong of secondary school activist group Scholarism.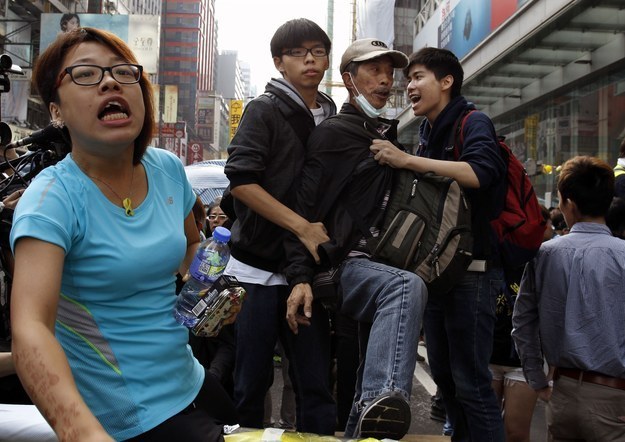 Police also arrested student leaders Lester Shum and Jason Szeto, Hong Kong Federation of Students spokeswoman Yvonne Leung told CNN.
Police had cleared the site of tents and barricades by midday local time on Wednesday (11:00 p.m. Tuesday ET).
However, the area around Nathan Road ground to a halt again at 7:00 p.m. (6:00 a.m. ET) as police attempted to break up crowds assembling in the area, the South China Morning Post reported.
The protest clearance came on the same day Hong Kong police arrested seven of its own officers over the October beating of protester Ken Tsang.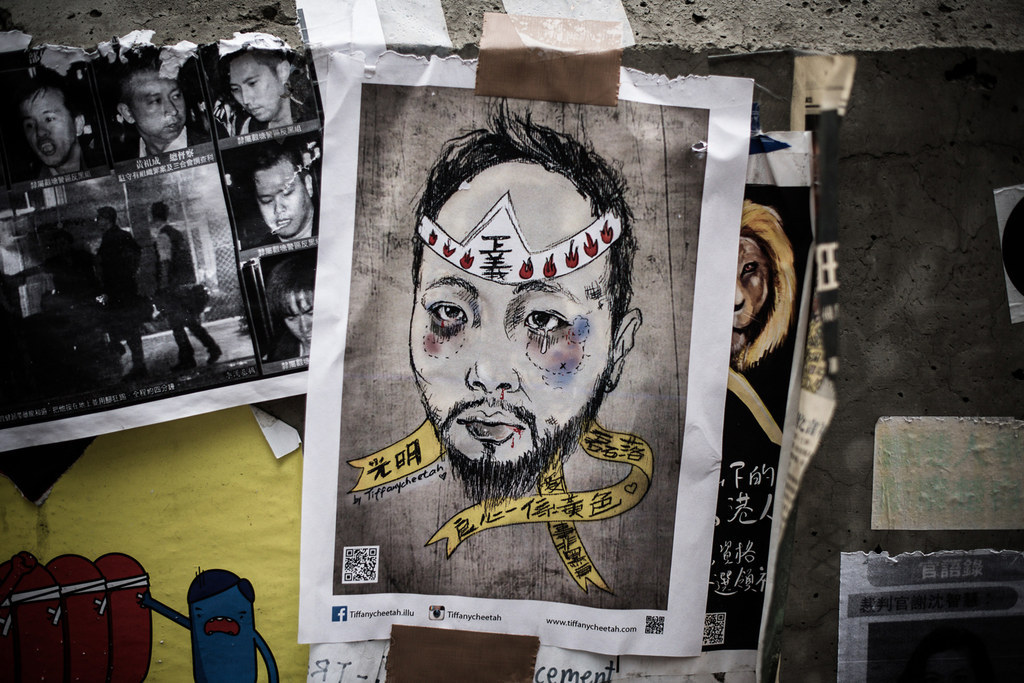 In a statement, police said the officers, who had already been suspended, were detained on suspicion of "assault resulting in grievous body harm," the BBC reported.
The Civic Party's Tsang was filmed in a video obtained by Hong Kong's Apple Daily being beaten while police cleared an underpass near the Admiralty protest camp on Oct. 15.
He was handcuffed, and then beaten for several minutes.
On Wednesday, police rebuffed claims they had attempted to delay the case on purpose, the South China Morning Post reported.
A spokesman said Tsang had failed to turn up when asked to identify his assailants, and called on him to "assist the police in investigations as soon as possible," the BBC reported.