U.S. Citizen Among 22 Dead After Gunmen Raid Hotel In Mali
A Maryland woman was among the 22 people killed, officials said, after several armed men entered the Radisson Blu hotel in Bamako early Friday, taking hostages.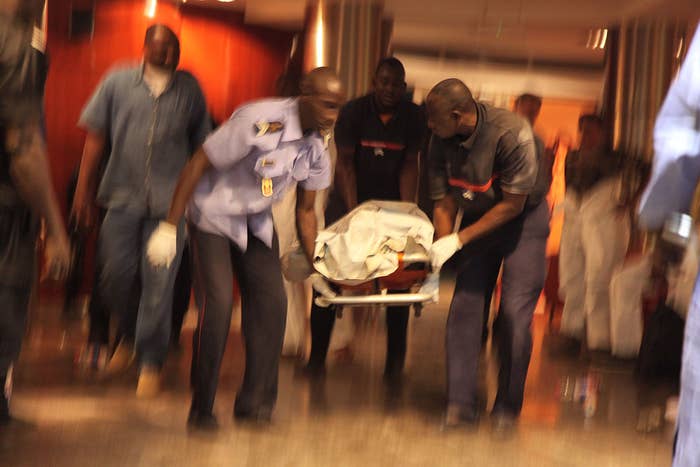 A U.S. citizen was among 22 people killed in an hours-long terrorist attack Friday on the Radisson Blu hotel in Mali's capital, officials said.
Mali President Ibrahim Boubacar Keita said late Friday that 21 people had been killed in the assault on the Bamako hotel, including two Islamist militants. Seven others were wounded.
On Saturday, a representative of the U.N. Stabilization Mission in Mali told BuzzFeed News that one of the critically injured had died Friday night, putting the death toll at 22 people.
Other victims included three construction executives from China and six airline employees from Russia, according to Reuters reports.
On Saturday, Chinese President Xi Jinping called for an increase in security measures outside China's borders in light of the attack.
Russian President Vladimir Putin urged a global fight against terrorism in a statement released Satuday, according to Reuters.
The assailants initially held at least 150 people hostage during the attack.
Militant group al-Mourabitoun, the Sahara branch of al-Qaeda in the Islamic Maghreb (AQIM), claimed responsibility for the attack, according to French broadcaster BFMTV.
The outlet quoted a French defense minister who said Algerian Mokhtar Belmokhtar, head of Al-Mourabitoun, is "probably at the origin" of the attack.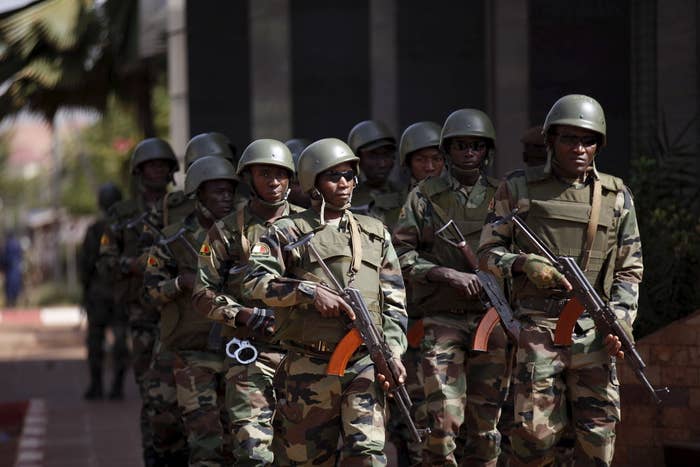 The U.S. Embassy in Mali announced around 8 p.m. local time that the security incident had officially concluded.
The Mali government declared a three-day period of national mourning for the victims in the attack as well as a 10-day state of emergency beginning at midnight, state television reported.
The State Department confirmed a U.S. citizen was among those killed in the attack, and identified her as Anita Ashok Datar, a resident of Maryland.
"We express our deepest condolences to the family and friends of the deceased," the State Department said in a statement. "We are providing all possible consular assistance. Out of respect for the family, we have no further information at this time."
Relatives of Datar said the 41-year-old mother was killed while traveling in Mali, continuing her work in international development.
"We are devastated that Anita is gone," her family said in the statement obtained by BuzzFeed News. "It's unbelievable to us that she has been killed in this senseless act of violence and terrorism."
Datar worked as a senior manager of field programs for Palladium International Development, a company that focuses on encouraging development in some of the world's most volatile areas, according to the firm's website.
A graduate from Columbia University, Datar was a world traveler and dedicated much of her work to helping developing communities across the world, according to her LinkedIn profile and resume.
Datar served as a Peace Corps volunteer in Senegal and was a founding board member for Tulalens, a non-profit organization that connects underserved communities to health services.
Officials from Palladium and Tulalens could not immediately be reached for comment.
Datar's mother told The Washington Post the U.S. ambassador to Mali called the family to inform them of her death Friday.
She was the mother of a young boy, Rohan, with whom she is pictured with throughout her Facebook profile.
She grew up in New Jersey, and her family said she has spent much of her work trying to advance global health and family planning in struggling countries.
But her family said that of her accomplishments, she was most proud of her son.
"Everything she did in her life she did to help others," the statement read. "And while we are angry and saddened that she has been killed, we know that she would want to promote education and healthcare to prevent violence and poverty at home and abroad, not intolerance."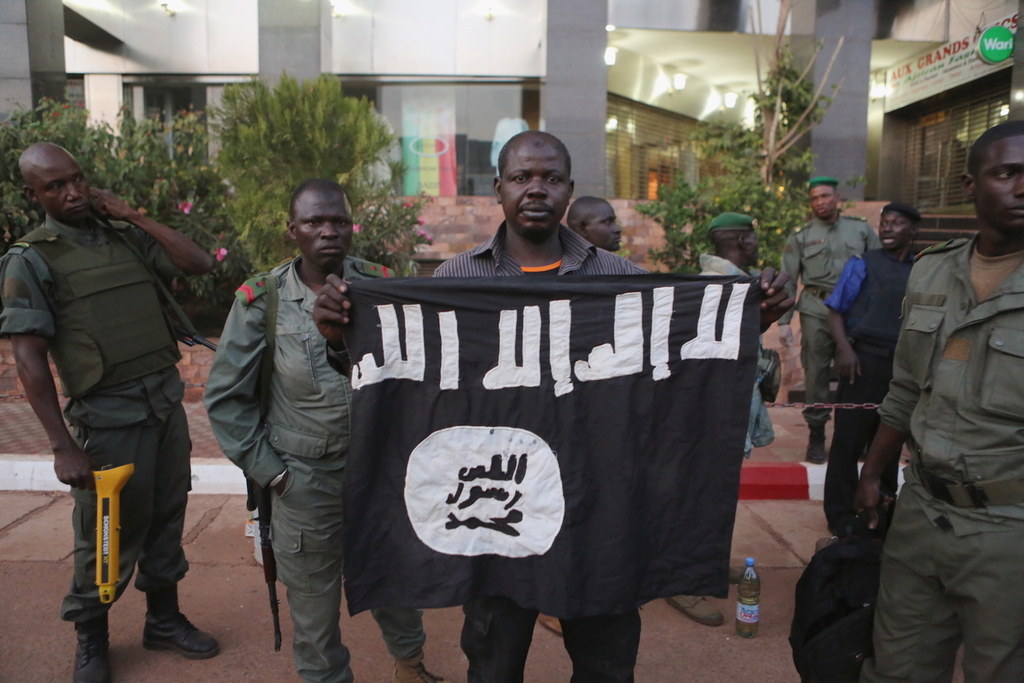 President Obama condemned the attacks from Malaysia, where he was attending a summit at the Association of Southeast Asian Nations summit.
"This barbarity only stiffens our reesolve to meet this challenge," Obama said. "We will stand with the people of Mali."
Obama said the State Department was still working to make sure all U.S. citizens in the region were accounted for.
"Many of those (people) were there to help Mali build a lasting peace," he said. "These were innocent people that had everything to live for."
United Nation Secretary General Ban Ki-moon condemned "the horrific terrorist attack at the Radisson hotel in Bamako," a spokesperson said.
One of the victims killed in the attack was Geoffrey Dieudonné, a Belgian parliamentary official.
According to a statement released by the Belgian Parliament, Dieudonné had been facilitating a three-day training for Malian officials.
"The Parliament expresses its deepest condolences to the family and friends of Mr. Dieudonné," the statement read.
Malian army commander Modibo Nama Traore said men entered the hotel shouting "allahu akhbar" — "God is great" in Arabic, AP reported.
The U.S. command center for Africa announced that six American citizens had been rescued by around 3:30 p.m. local time.
The embassy warned Americans to shelter in place during the attack, and later instructed citizens in the country to remain vigilant.
In a statement released earlier Friday, Rezidor Hotel Group confirmed around 150 hostages had been taken. They initially said their understanding was that two attackers were holding guests and staff in a room.
The assailants were armed with guns and grenades, the Associated Press reported.
In a statement to BuzzFeed News, a Pentagon spokeswoman confirmed U.S. special forces were assisting Malian security personnel with recovery efforts at the Radisson Blu.
"U.S. forces helped move civilians to secured locations, as Malian forces clear the hotel of hostile gunmen," the statement said.
The hotel's chief pastry chef, Kamissoko Lassine, told the New York Times that two armed men arrived at the hotel some time between 7 a.m. and 7:30 a.m local time, in a car with diplomatic plates.
"They were driving a vehicle with diplomatic plates. You know how easy that is at the hotel? The guardians just lifted the barrier. They opened fire and wounded the guard at the front. They took the hotel hostage and moved people into a big hall," said Lassine, who was able to escape the hotel safely.
Monique Kouame Affoue Ekonde, an Ivorian guest at the Radisson Blu, told AP that she was able to escape the hotel along with six other people, including a Turkish woman. She said they were escorted out by security personnel, while the attackers rushed "toward the fifth or sixth floor."
"I think they are still there. I've left the hotel and I don't know where to go. I'm tired and in a state of shock," Ekonde said.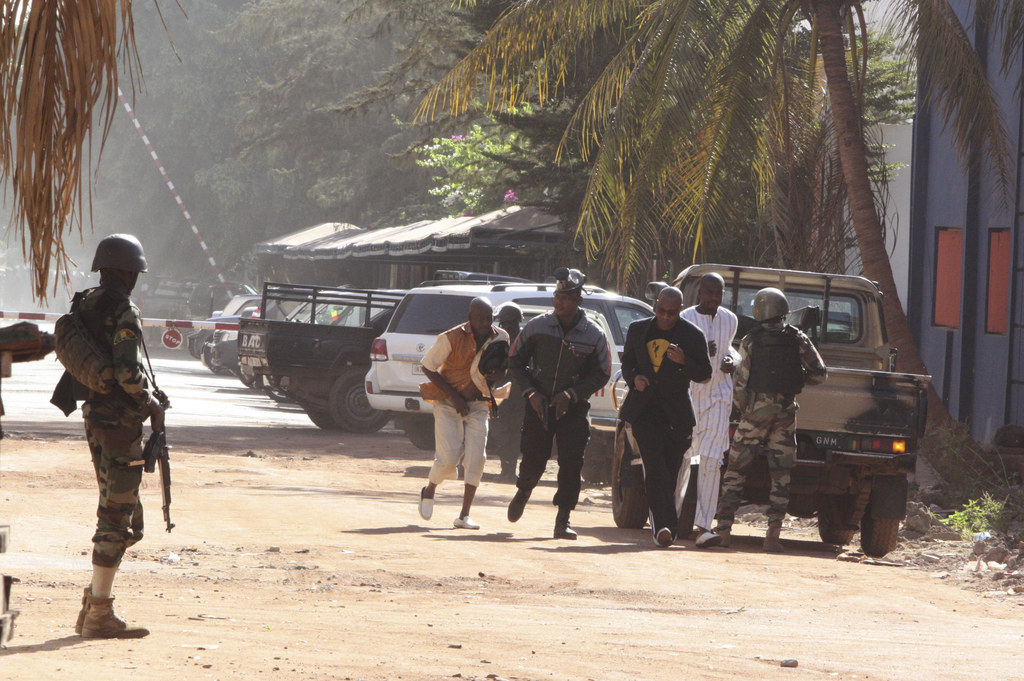 Malian journalist Kassim Traoré, who was in a building about 50 meters from the hotel, told the New York Times the armed men had asked hostages to recite a declaration of Muslim faith before releasing them.
The office of French President François Hollande confirmed that French nationals had been caught in the hostage-taking, M6 Info reported.
In a statement, Air France said 12 staff members were staying in the hotel, but are now safe, Reuters reported. Air France flights in and out of Bamako were suspended as a precaution.
Seven Turkish Airlines crew members were caught up in the siege, a Turkish government official told BuzzFeed News.
"At this time, we do not know whether the crew members were released by the terrorists or rescued by the authorities. Likewise, we are unable to confirm media reports about the terrorists allegedly having asked hostages to read the Qur'an," the official said.
An Indian external affairs ministry spokesman tweeted that 20 people in the hotel were from India. The spokesman later tweeted all of those Indians were safe.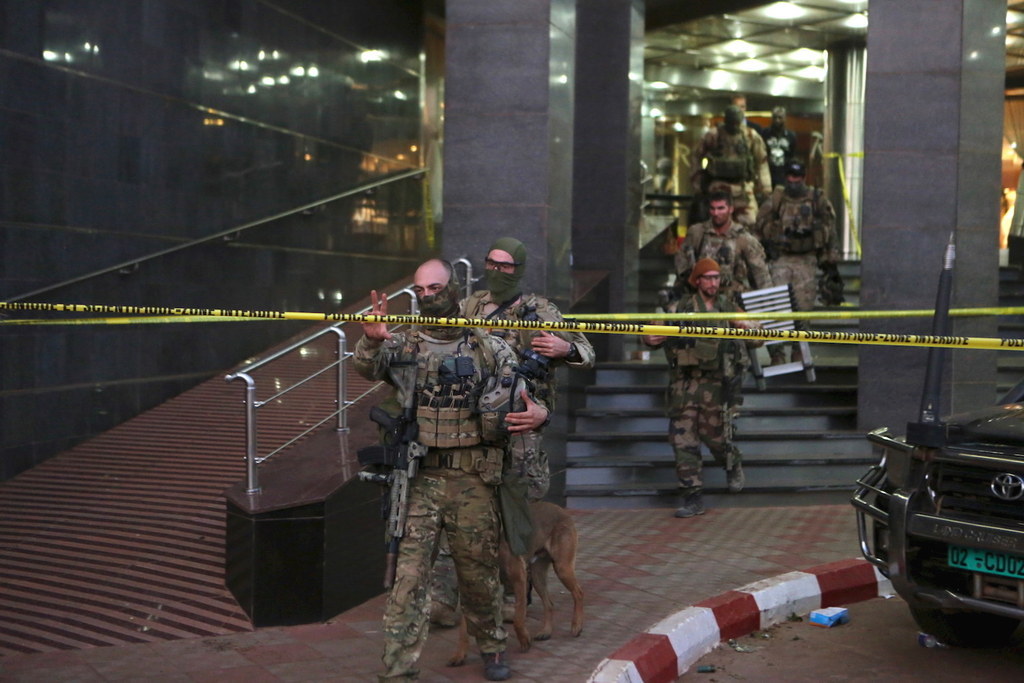 Islamic extremists took control of northern Mali in 2012, following a military coup. This prompted a military intervention from France in early 2013.
The north of the country remains volatile, and 1,000 French troops remain in Mali, AP reported.
Masked gunmen attacked a Bamako restaurant popular with foreigners in March, killing five people.