Greece Heading For Snap Elections
The Greek parliament's failure to elect a president means the country will head to the polls on Jan. 25, which could potentially cause Europe-wide instability.
Greece is set for snap elections next month, after the country's parliament failed to elect Prime Minister Antonis Samaras' nominee for president.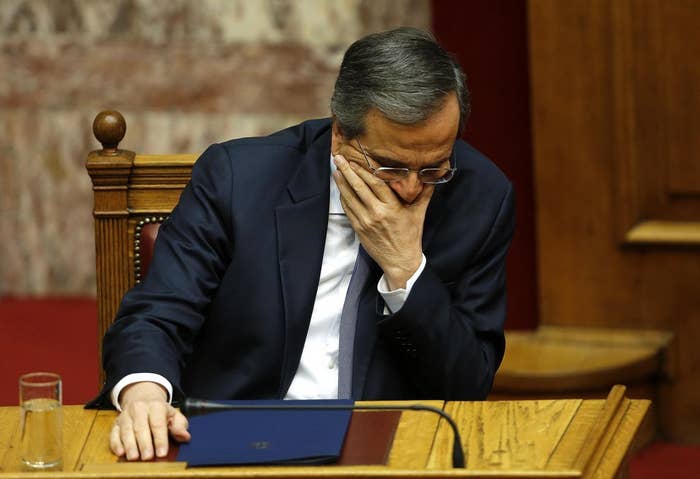 Stavros Dimas did not receive the 180 votes necessary for him to become president, meaning the country's parliament will have to be dissolved, the BBC reported.
Just 168 of Greece's 300 MPs voted in favor of Dimas taking the largely ceremonial role.
The country's constitution requires the dissolution of parliament within 10 days, and Samaras said elections will be held on Jan. 25, 2015 — "the soonest possible date," the Associated Press reported.
In an address shortly after the vote, Samaras said, "The country has no time to waste. I am here to guarantee that the country continues on a safe course ... so that the sacrifices made and the (economic) recovery are not endangered."
Although Greece's economy has improved recently, six years of austerity has seen the left-wing Syriza party rise in popularity, and they currently top opinion polls.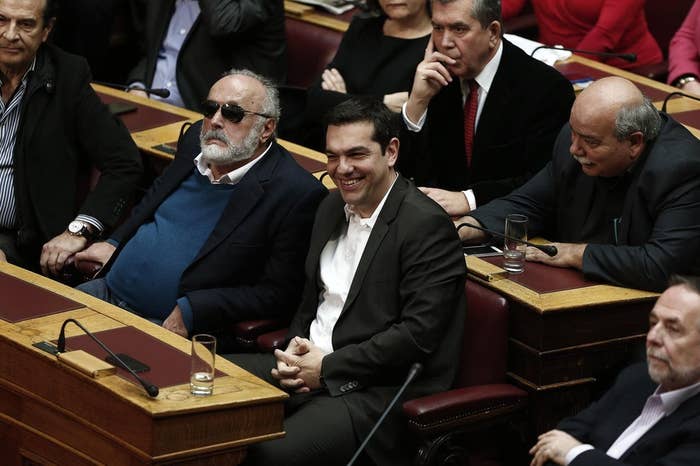 Syriza want to renegotiate the terms of the massive EU-IMF bailout the country received. Greece had to impose stringent austerity measures as part of the bailout plan, and €240 billion ($290 billion) has been spent on bringing the country back from the brink since 2010.
The Greek stock market fell around 10% during the fourth and final round of today's presidential vote, the BBC reported.
Syriza leader Alexis Tsipras said that today marked a "historic day for Greek democracy."
He added: "When the majority of the people is determined to end the policies of the bailout agreements and austerity, then lawmakers can do no else than respond to their duty to keep in line with the will of the people."
"Today Mr Samaras' government, which for two and a half years plundered our society and had already decided and committed to take new measures, belongs to the past. With the will of our people, in a few days, the austerity agreements will also belong to the past."
In an interview on Saturday, Germany's finance minister, Wolfgang Schaeuble praised Greece's recovery since 2010, but warned, "Every new government needs to fulfil the contractual agreements of its predecessors."
Syriza's poll lead has been narrowing lately, but many in the Eurozone are concerned that any new government would throw out the fiscal reforms imposed by the coalition between Samaras' New Democracy Party and the left-wing Pasok, the BBC said.
The governing coalition has fallen two and a half years into its four-year mandate.