Updated — Oct. 7, 1:33 p.m. ET
Spanish health authorities said Tuesday that four people are under quarantine Tuesday, after a Spanish nurse became infected with Ebola.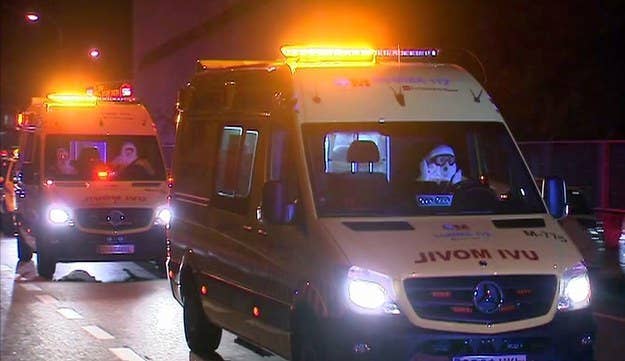 Health professionals in Madrid have blamed substandard equipment and protocol for the nurse's Ebola infection, the Guardian reported.
Staff at the hospital where she worked —the Carlos III hospital — told Spanish newspaper El País that the protective suits they were given to wear did not meet World Health Organization (WHO) standards.
The standards specify that suits must include breathing equipment and be impermeable. The staff pointed to latex gloves being secured with adhesive tape as an example of the suits not being impermeable. They also said they did not have their own breathing apparatus.
Spanish authorities said that all proper protocols had been followed in the care of the two missionaries who were treated for Ebola in the country.
The European Union have contacted Spain to demand an explanation as to how the nurse contracted Ebola, and will meet on Wednesday to discuss the case.
Speaking to CNN, European Commission spokesman Frederic Vincent said: "Spain told us all the protocols have been followed, but obviously something wrong happened."
He said that 10 Ebola patients had been evacuated from Africa to Europe for treatment, eight within the EU, and nothing like this had happened elsewhere.
"The hospitals where the patients are being taken are supposed to be equipped and ready to deal with Ebola patients."
"If protocols are being followed, it's highly unlikely that an outbreak could happen in the EU. But again, zero risk doesn't exist, particularly in a hospital, where staff deal with sick people. We need to find out as soon as possible what happened and if we need to revise procedures," Vincent said.