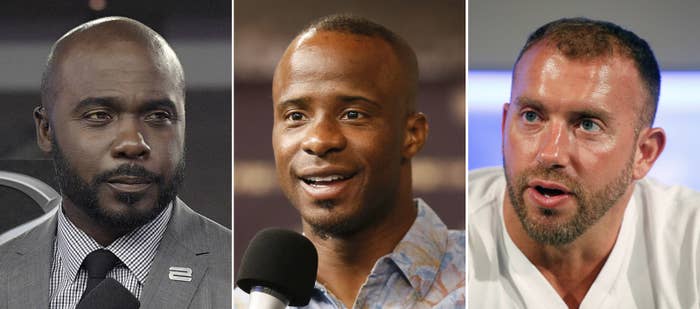 Five former NFL players — three who work for the NFL Network and two for ESPN — have been suspended following a sexual harassment lawsuit by a former NFL Network employee.

Jami Cantor — a former wardrobe stylist for the NFL-owned channel — made allegations against Ike Taylor, Marshall Faulk, Heath Evans, Donovan McNabb, and Eric Davis in a Los Angeles Superior Court lawsuit against the league's media arm, NFL Enterprises.

The lawsuit was initially filed in October, with alleged complaints including age and sex discrimination, sexual harassment, hostile work environment, and wrongful termination. An amended complaint was added Monday, containing more detailed allegations of sexual misconduct by the men.

Cantor's alleges that Faulk, a Hall of Fame running back, asked "deeply personal" questions about her sex life, fondled her, and pulled down his pants and demanded oral sex, according to the suit filed on Monday.

Cantor's lawyer didn't respond to requests for more information.

Cantor alleges that Faulk also "groped her from behind," and over time, became more aggressive, "stroking and pulling out his genitals in front of her" in a hotel room. "He also pinned Plaintiff against a wall, demanding oral sex while he pulled his pants down," the suit read.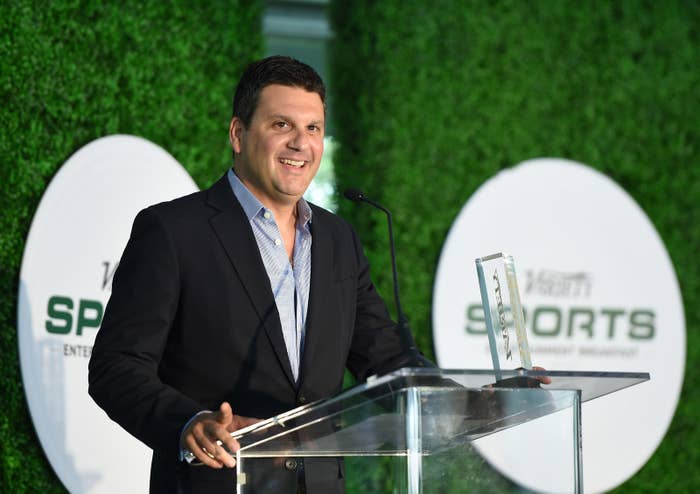 Cantor also alleges that former cornerback Taylor sent her a video of himself masturbating. And Evans is also accused of sending Cantor nude photographs, saying "inappropriate comments," and propositioning her.

"Marshall Faulk, Ike Taylor, and Heath Evans have been suspended from their duties at NFL Network pending an investigation into these allegations," Alex Riethmiller, a spokesperson for the NFL Network, told BuzzFeed News.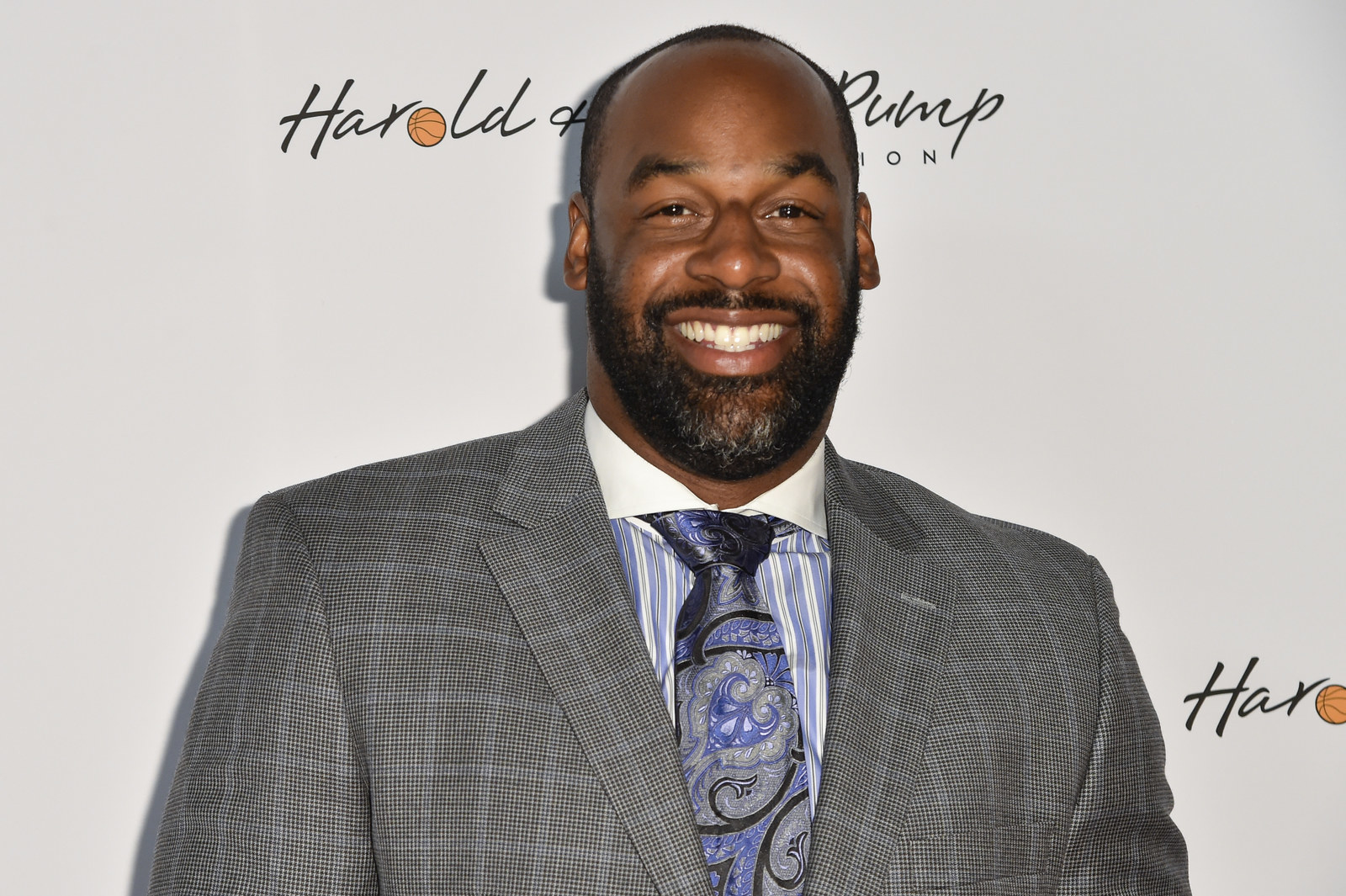 Representatives for Faulk and Taylor didn't return a request for comment. Heath Evans didn't return a request for comment directed at him via Twitter.
Eric Weinberger, a former NFL Network executive and president of Bill Simmons Media Group, was also suspended in light of allegations contained in Cantor's lawsuit.
Weinberger is alleged to have sent Cantor nude photos and "sexually explicit texts." He's also accused of rubbing his crotch against Cantor's shoulders.

A spokesperson for Bill Simmons Media Group said the allegations are "serious and disturbing," adding that Weinberger had been placed on indefinite leave "until we have a better understanding of what transpired during his time at the NFL," pending an internal investigation. Weinberger didn't respond to a tweet for comment directed at him.
Cantor also alleges in the complaint that former NFL quarterback Donovan McNabb, who previously worked as a commentator on the NFL Network and currently, ESPN, sent her "sexually inappropriate comments" by text.

And Eric Davis, also a former NFL Network commentator and current ESPN analyst, who played in the NFL as a fullback, is accused of propositioning Cantor with vulgar language on several occasions.

"Also, while Plaintiff [Cantor] was working on set on a ladder, Mr. Davis grabbed Plaintiff's behind, slid his hand between Plaintiff's legs, and touched Plaintiff's privates, while saying, 'I can't handle your a** it is so luscious,'" the lawsuit read.

"We are investigating and McNabb and Davis will not appear on our networks as that investigation proceeds," ESPN told BuzzFeed News. A representative for McNabb didn't return a request for comment, and Davis didn't return a request for comment directed at him on Twitter.
Cantor's initial suit claimed wrongful termination following her firing from the network in 2016. The company claimed she had stolen clothes, an accusation she denies.