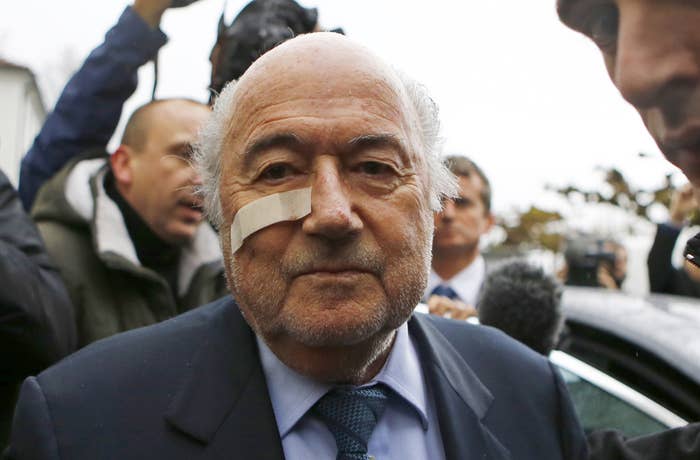 FIFA president Sepp Blatter and his would-be successor, Michel Platini, have been banned from football for eight years over a suspicious $2 million payment.
The suspension, announced on Monday morning by FIFA's ethics committee, effectively ends the career of 79-year-old Blatter. It also dashes UEFA boss Platini's hopes of taking over as president of soccer's world governing body.
The ban — handed down by the adjudicatory chamber of the ethics committee — comes into effect immediately, a FIFA statement said.
The pair have been mired in corruption allegations, for which Blatter is facing criminal proceedings. Blatter has been accused of authorizing a payment of 2,000,000 Swiss francs (US$2,008,637) from FIFA to Platini in February 2011, "which had no legal basis in the written agreement signed between both officials on 25 August 1999."
The adjudicatory chamber said that Blatter was unable to offer a legal basis for the payment either in his written statement or personal statement, and the pair had therefore violated their "fiduciary duty to FIFA."
On top of the bans, Blatter has been fined 50,000 Swiss francs (US$50,218), while Platini has received a fine of 80,000 Swiss francs (US$80,349).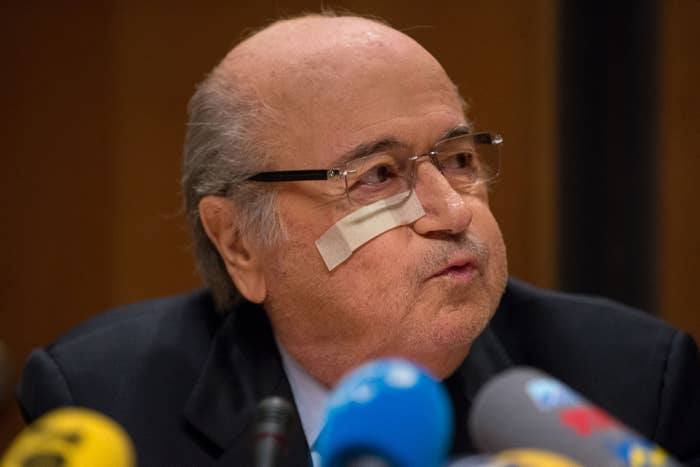 Speaking at a lengthy press conference in Zurich after the decision, Blatter said: "I am really sorry. I am sorry that I am still a punching ball, and sorry that I am president of FIFA as this punching ball, and I am sorry for football. I am sorry for FIFA, which I have served for more than 40 years, and sorry for the 400-plus FIFA staff. But I'm also sorry about me. How I am treated in this world of humanity."
He added he will contest the decision: "I will fight for me, and I will fight for FIFA."
He added the payment in question was part of a "so-called oral contract, or gentleman's agreement, in 1998 just after the World Cup when Platini approached me and said he would like to work for FIFA, but he is a very expensive man, but I said we cannot pay you now."
He said that the decision meant the ethics committee "denies the existence of such an agreement, but the existence of the meeting was confirmed by two meetings of the UEFA executive."
He argued that his suspension was down to an administrative issue, in that there was no written record of the agreement, but not down to an "ethics issue".
Blatter later said, "I am not ashamed. Even if I am suspended, I am still president. The committee cannot go against the president."
He added it is "absolutely wrong" that "high-level officials" can be banned from attending football matches, as it is not in the disciplinary code.
"I have never cheated with money. And now I should have given 2 million francs to buy votes. Votes from whom? I always got votes from Europe," he said.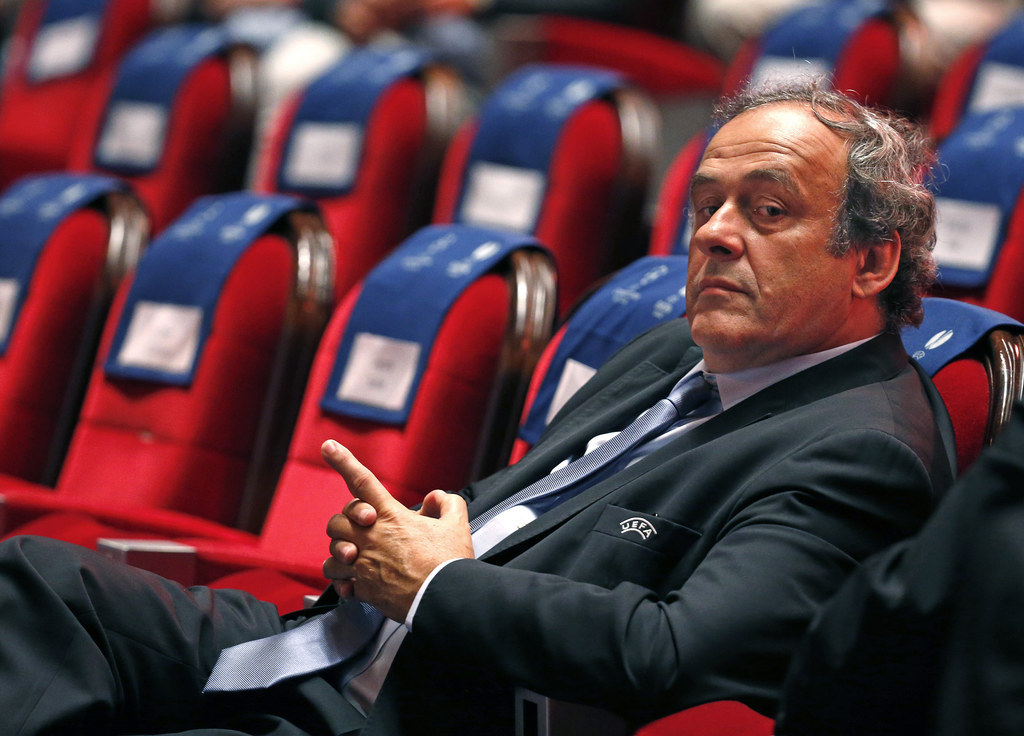 In a statement released Monday morning, UEFA — the European soccer governing body of which Platini is president — said it had "taken note" of the ethics committee's decision.
"Naturally, UEFA is extremely disappointed with this decision, which nevertheless is subject to appeal. Once again, UEFA supports Michel Platini's right to a due process and the opportunity to clear his name," the statement said.
Later, Platini released a statement saying he would appeal, describing the decision as a "true mockery," and saying that the procedure had been "orchestrated... by governing bodies that I know well."
He said, "My behavior has always been faultless and I'm at peace with my own conscience," and that the decision was "just a pathetic maneuver to hide a true will of taking me out of the football world," AP reported.
Blatter and Platini were provisionally banned for 90 days in October when the allegations first surfaced. Blatter is also the subject of an investigation by the Swiss attorney general.
FIFA confirmed to Sky News that Blatter would keep the perks of the presidency — including his official residence in Zurich — until the end of the appeals process.
Blatter had previously announced he would step down from the presidency in February, when new elections would be held.