Tens of thousands of masked, umbrella-wielding protesters have taken to the streets of Hong Kong over the last few days.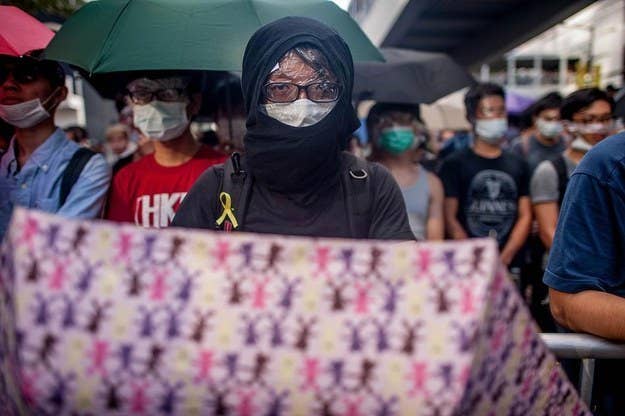 They have defied calls to disperse as they express their indignation at Beijing's attempts to limit democratic reforms in the financial hub.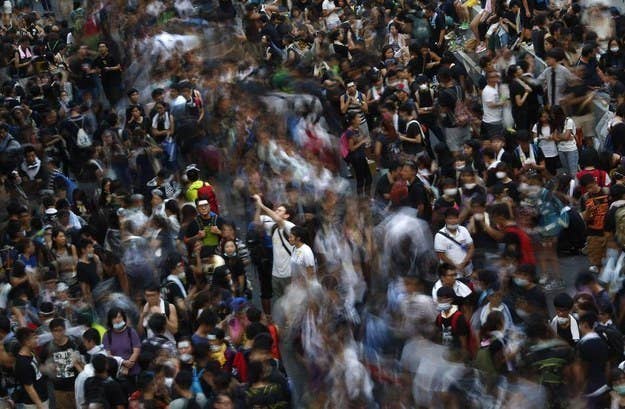 Umbrellas are used by the protesters as a means of protecting themselves against tear gas and pepper spray.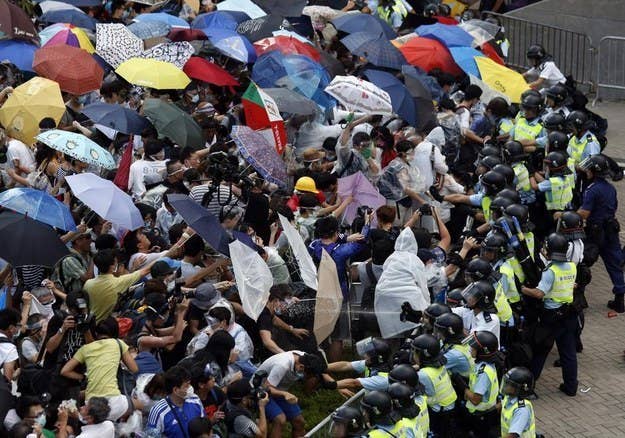 They have also used plastic wrap, surgical masks, and other improvised methods to shield themselves.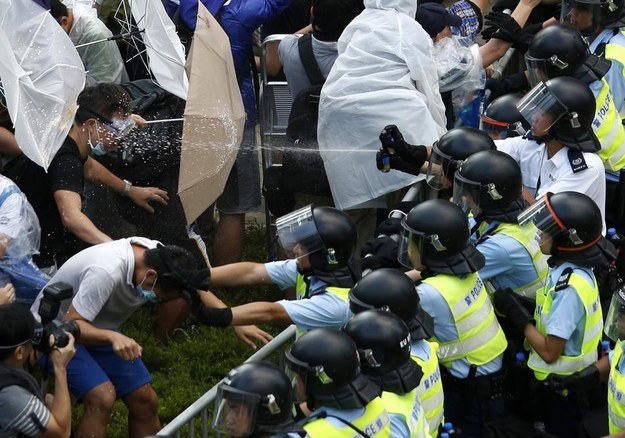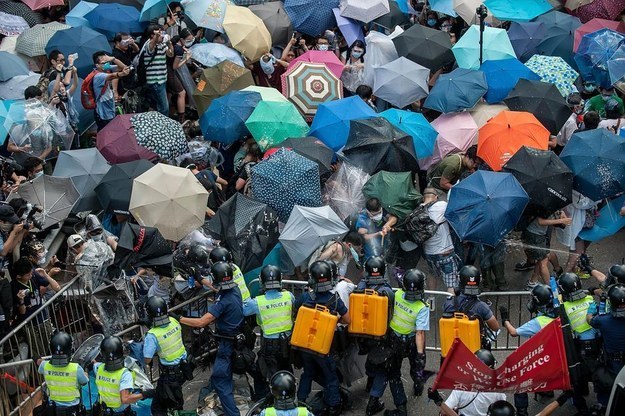 The umbrella is fast becoming the enduring symbol of the movement, which has been dubbed the Umbrella Revolution.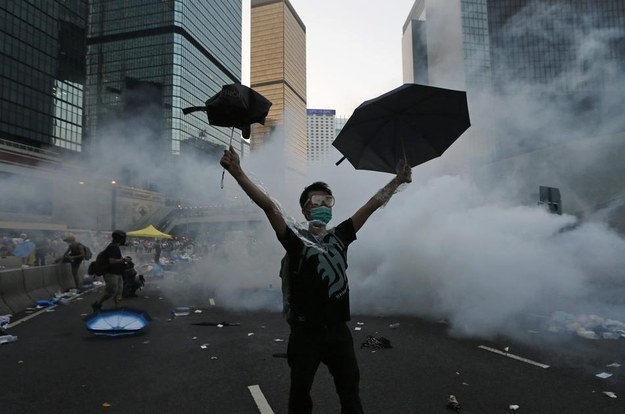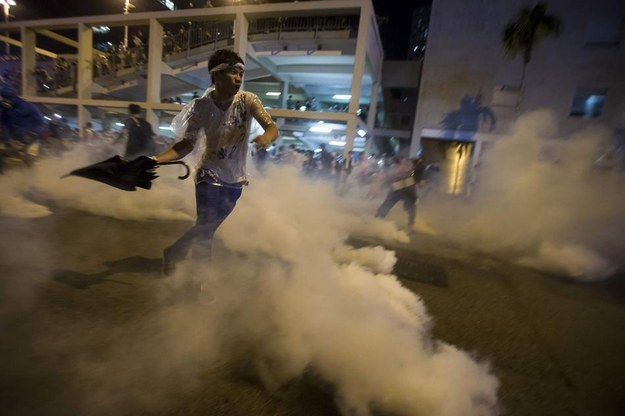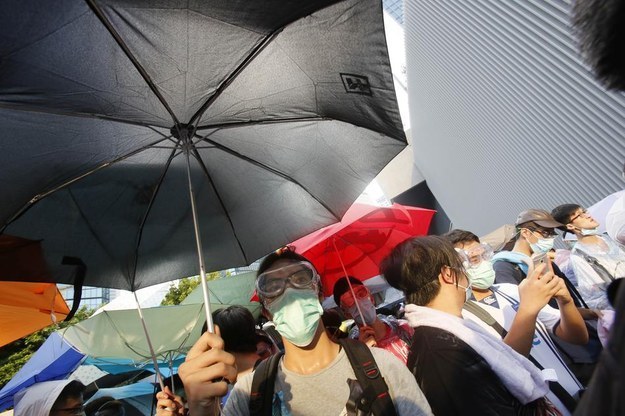 Protesters are angry at Beijing's plan to vet candidates for Hong Kong's leadership elections in 2017.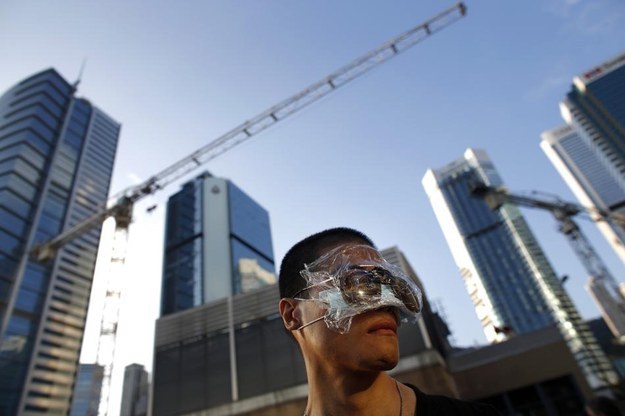 They are demanding a free choice for candidates when they vote for the territory's chief executive — something entirely ruled out by Beijing.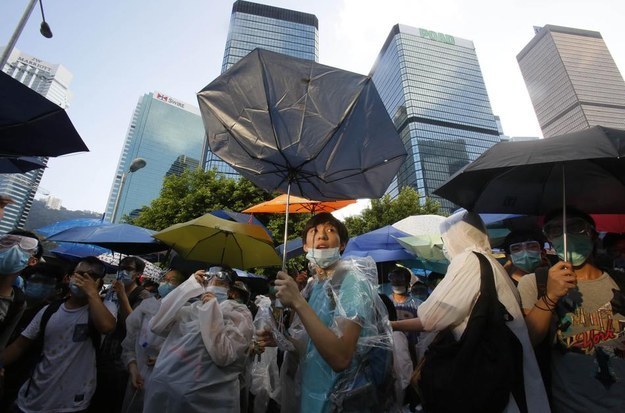 On Sunday evening, police began starting throwing tear-gas canisters into the crowd.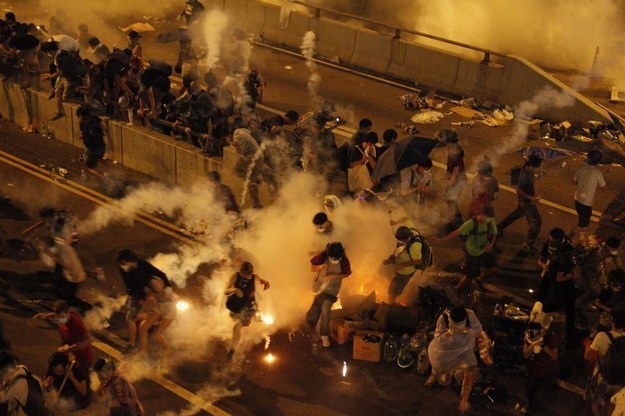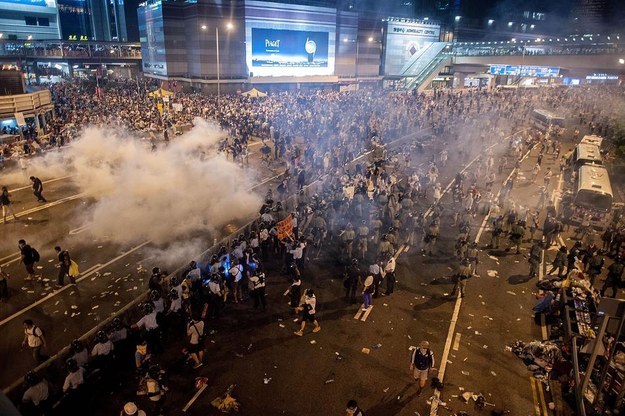 Some people were hospitalized...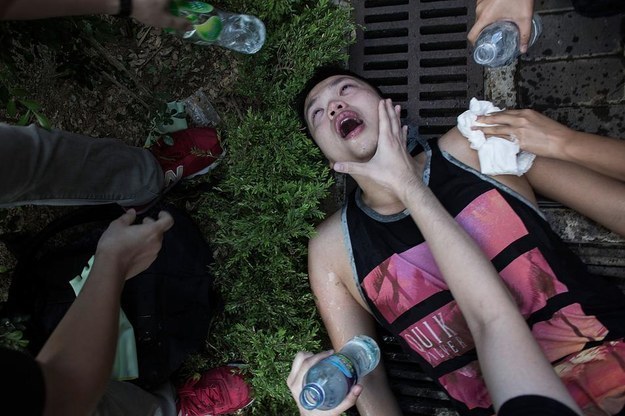 ...but large numbers of protesters continued to hold their ground.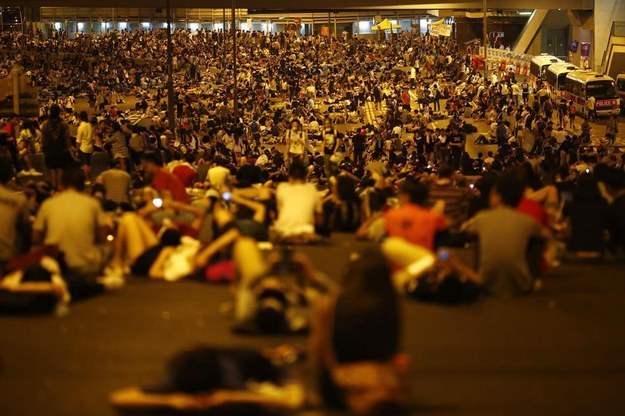 Protesters said they wanted the current chief executive, Leung Chun-ying, to ask Beijing for genuine democracy for the territory's voters.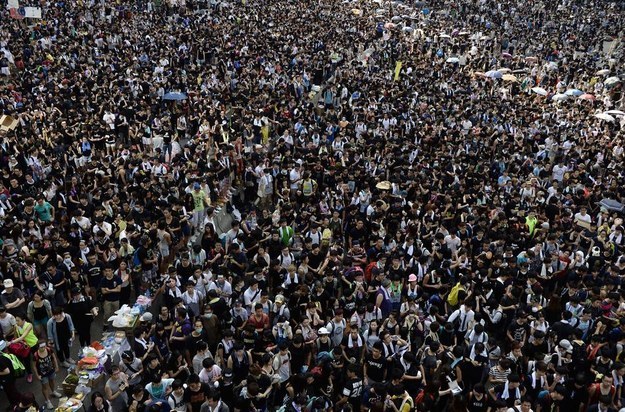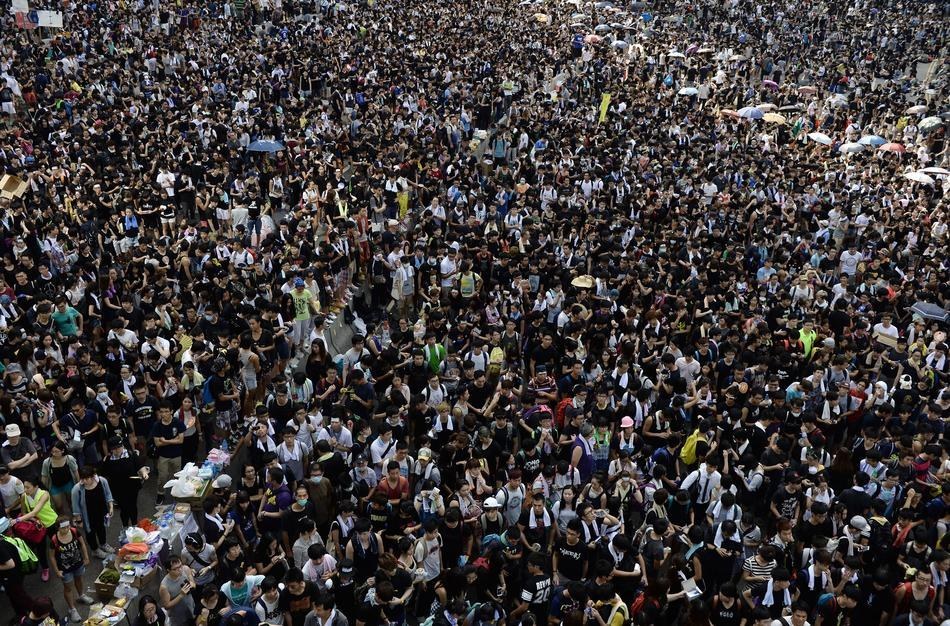 Beijing has declared the protests illegal, and backed the Hong Kong government's crackdown.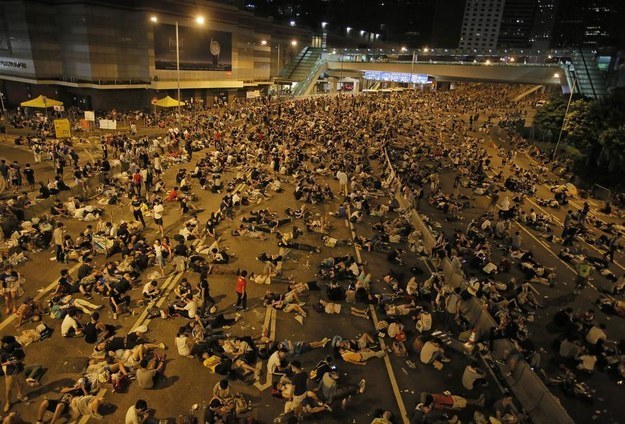 Beijing has also warned other countries not to support the "illegal rallies", and will hope the movement does not embolden anti-government protests elsewhere in China.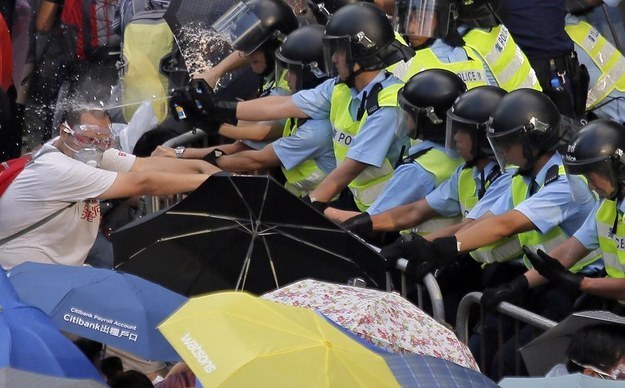 The protests were spearheaded by students and university-age activists.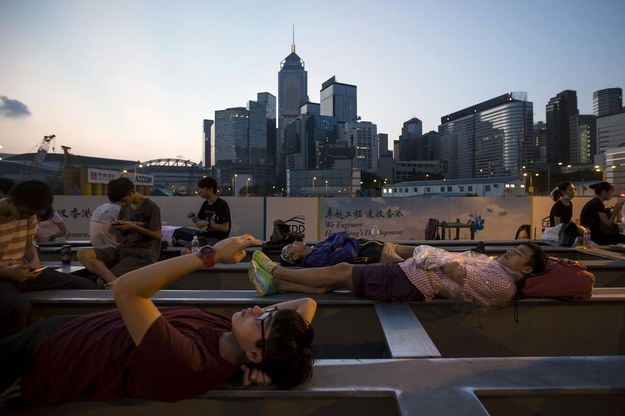 However, they have started gathering momentum across other sections of society.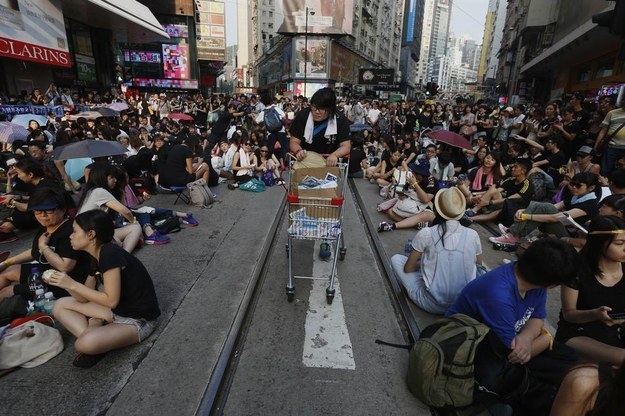 One man told the AFP news agency that protesters were growing more confident: "Police don't have enough officers to close down the districts where there are protests."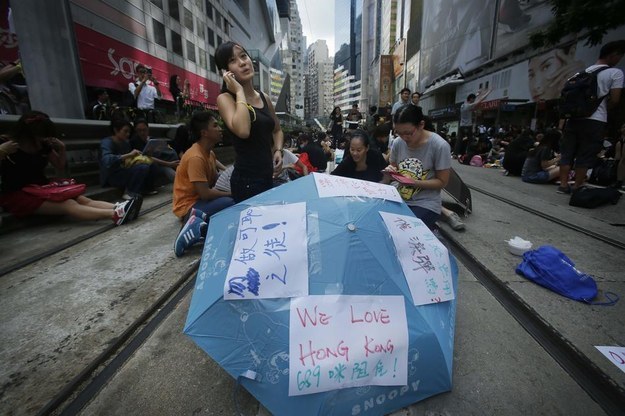 Protests have focused on the financial Central district (below), but have also broken out in the Causeway Bay shopping district and caused a major roadblock across the bay in Mongkok.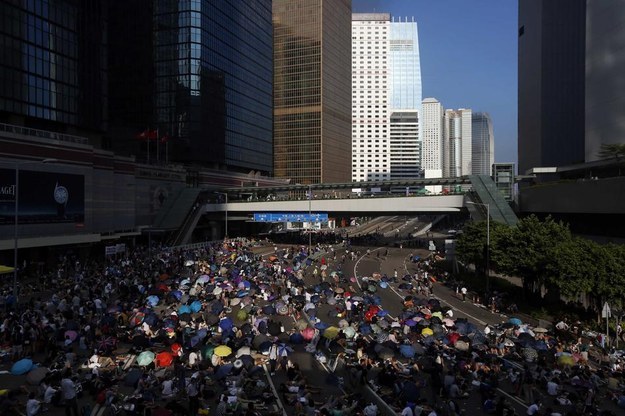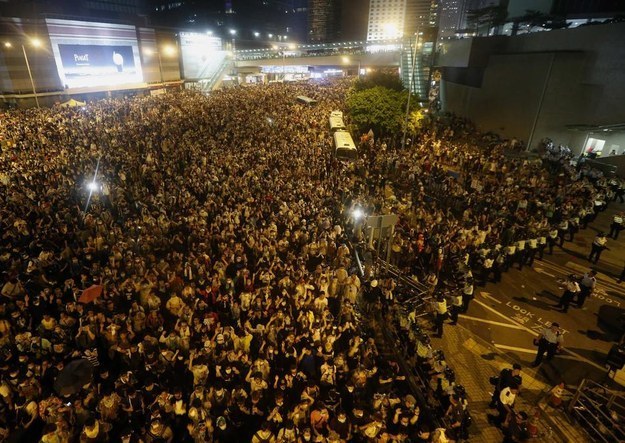 Speaking to the media on Monday, Cheung Tak-keung of the Hong Kong police said his officers had used the "bare minimum force".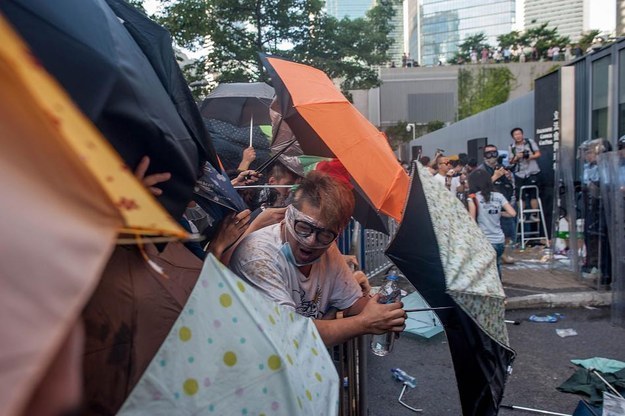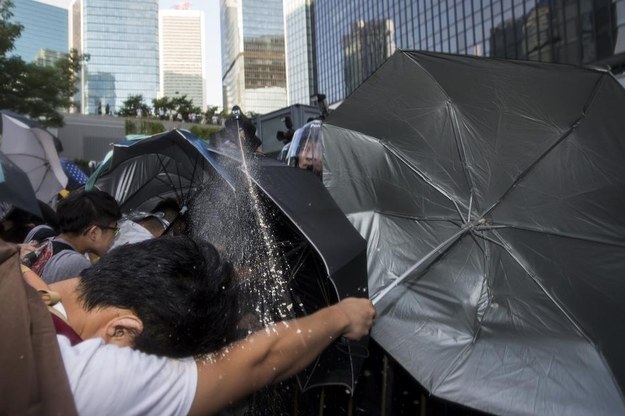 He added that 41 people, including police officers, were injured during the previous three days.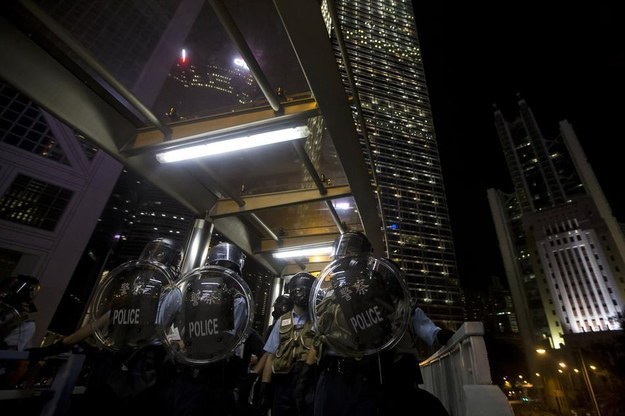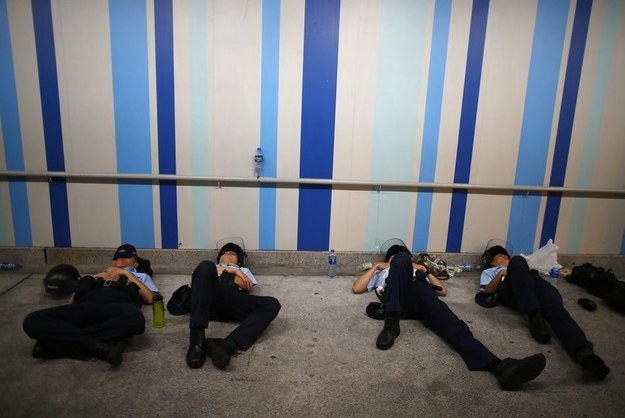 A number of protesters are camping out at night, with some sleeping on the ground and others on improvised barricades.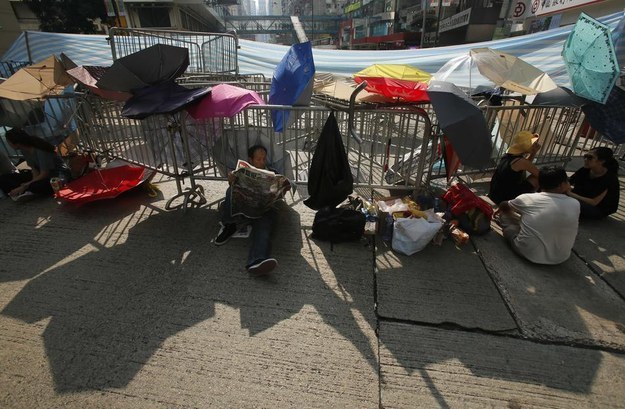 Many have been camping near government headquarters as riot police stand guard.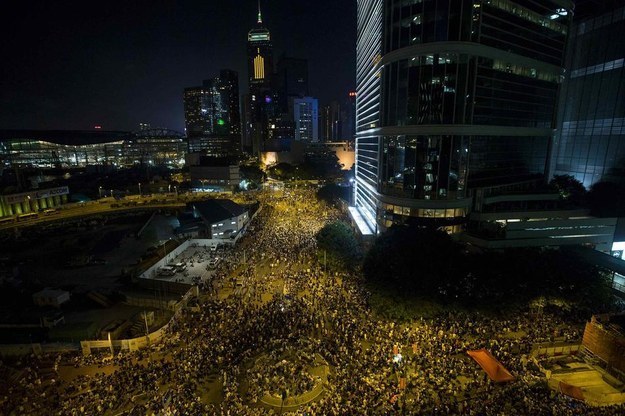 China took control of the former British colony in 1997.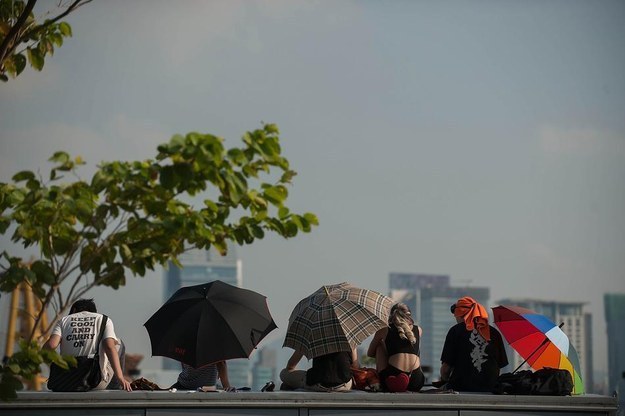 The ability for Hong Kong's people to eventually choose their own leader through "universal suffrage" was also promised. The protesters accuse Beijing of failing to keep that promise.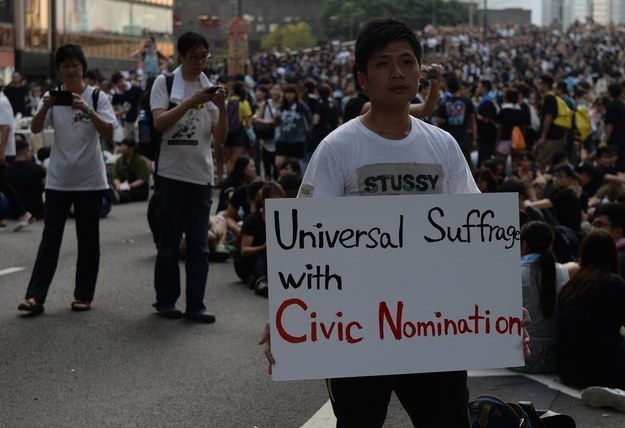 buzzfeed.com
Hong Kong protests lead to social media crackdown.