"Huge" Explosion As Taliban Attacks Afghan Parliament
A car bomb was detonated outside the building, before gunmen attempted to enter. All lawmakers were reportedly evacuated safely, but at least 31 civilians were wounded. All six attackers were killed by security forces.
A large explosion hit the Afghan parliament building in Kabul on Monday morning in an attack claimed by the Taliban. Security forces were able to stop the attackers from entering the building, and all six gunmen were killed, the Interior Ministry said.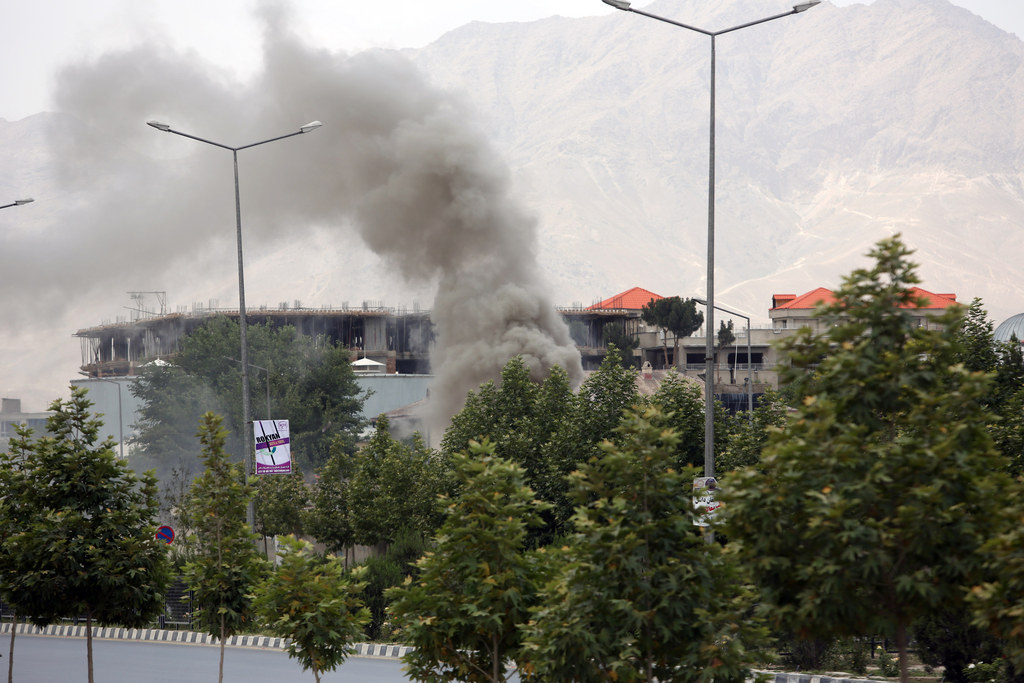 Windows were shattered, and gunfire was heard outside, causing security personnel to evacuate the premises, Reuters reported.
All members of parliament are believed to have been evacuated safely. Lawmaker Shukria Barekzai told Reuters: "It was a huge blast that shook the building and shattered windows. We are in a safe place right now."
Mohammad Ismail Kahousi, a spokesperson for the Afghan Health Ministry, told AP that 31 civilians had been wounded in the attack, including two women and two children.
Ebadullah Karimi, a spokesperson for Kabul police, said: "A suicide bomber blew himself up just outside the parliament building and several fighters took positions in a building close to parliament."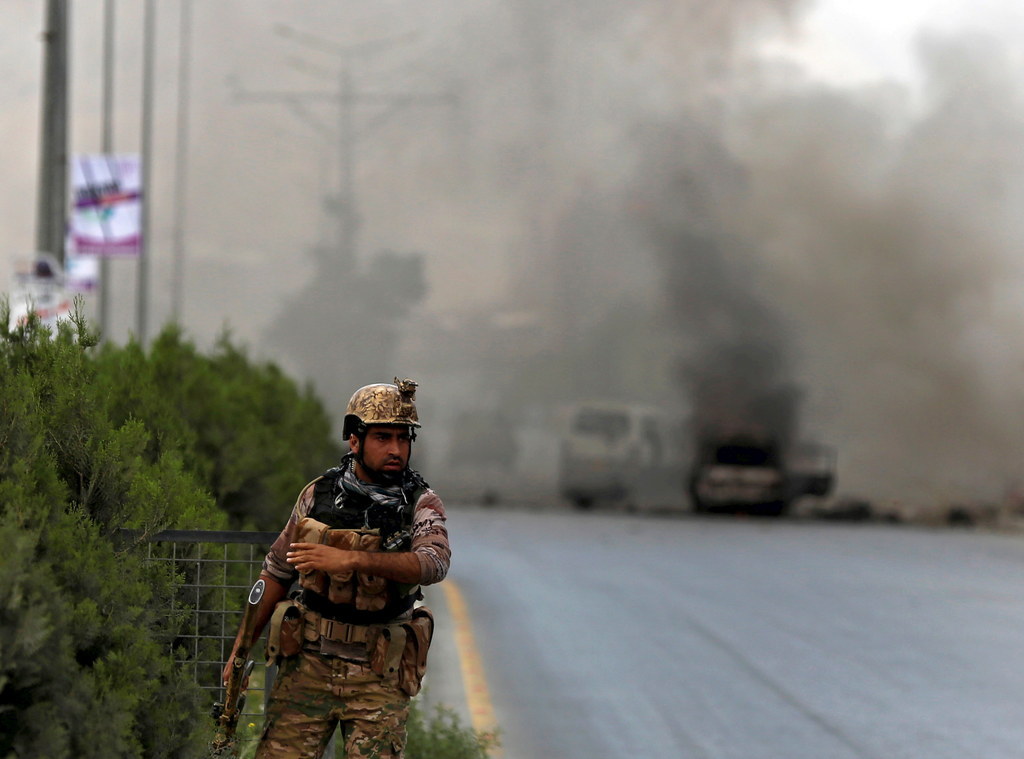 A short while later, police released another statement saying that all six attackers had been killed and gunfire had stopped, Reuters reported.
Interior Ministry spokesperson Sediq Sediqqi said the attackers detonated a car bomb outside the building, before gunmen attempted to storm it. They were pushed back by security forces, and headed to a nearby building site, which was then surrounded by police, AP reported.
The attack raises questions over how the car containing the bomb was able to get through several security checkpoints.
Images of a smoke-filled parliament chamber began to circulate on social media shortly after the attack.
The attack came as new Defense Minister Massoom Stanekzai was being introduced to MPs in a bid to seek endorsement, according to the BBC. Afghan television was broadcasting from the building at the time.
The attack has been claimed by the Taliban, whose spokesperson Zabihullah Mujahid told Reuters via phone: "We have launched an attack on parliament as there was an important gathering to introduce the country's defense minister."