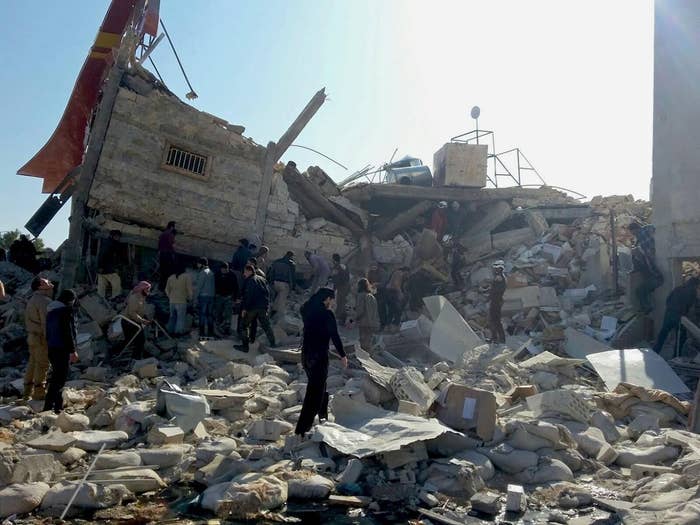 At least 50 civilians were killed after airstrikes hit at least five medical facilities and two schools in northern Syria Monday, the United Nations said.
U.N. deputy spokesman Farhan Haq said victims of the attacks included children. He called the attacks "blatant violations of international laws" that "are further degrading an already devastated health care system and preventing access to education in Syria."
International condemnation of the attacks has been widespread, with France's foreign minister saying they "could constitute war crimes." Russia has been implicated by several sources as being behind the airstrikes, but President Vladimir Putin's spokesperson has denied it.
One of the hospitals targeted was run by aid charity Doctors Without Borders — also known by its French name, Médecins Sans Frontières (MSF) — in Marat Al Numan, Idlib, in northern Syria.

At least 11 people were killed, including five patients and five staff, as well as a caretaker, the charity said in a statement on Tuesday.
MSF staff said they were not sure how many patients were inside the facility at the time of the bombing.
"When the hospital was hit, it was the time of the changeover from the night to the day shift, and the patient count had not been carried out," Massimiliano Rebaudengo, MSF's head of mission, said in an emailed statement.

Eye witnesses told BuzzFeed News the airstrikes came without warning. A first missile hit at 8:45 a.m. (1:45 a.m. ET), right next to the hospital supported by MSF in the embattled city, leading to panic and confusion.
Then, at 9 a.m. (2 a.m. ET), another missile hit the hospital itself, collapsing the three-story building into a jumble of concrete and twisted metal. Once rescue workers had gathered to help the wounded, a third missile hit.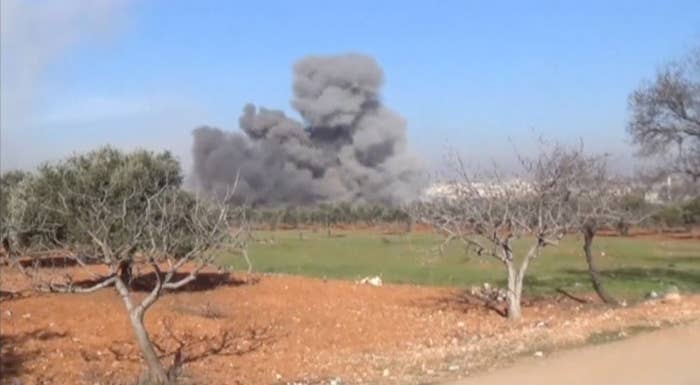 "The building is completely destroyed," Yahya, an opposition activist in Marat Al Numan, told BuzzFeed News. "The staff that was at the hospital at the time is now still under the rubble, and the White Helmet members [volunteer Syria Civil Defense workers] are not able to reach them because of the bombing in the area. "

Rescue workers including the White Helmets evacuated survivors to the nearby Maarat National Hospital. At around 11:30 a.m. (4:30 a.m. ET), that too came under fire, with missiles hitting twice in the space of a few minutes in a seeming attempt to maximize casualties and target rescue workers.
The hospital's generator and crucial medical equipment were also damaged beyond repair.
"There was about 15 minutes between the two hits, allowing for people to gather so they can target a bigger number," said Ahmed, a physician in the town who spoke to BuzzFeed News. "They depend on the consecutive-hit style."

The doctor, who asked that his last name not be revealed, works in both hospitals, and today had a shift at the Maarat National Hospital but went to the MSF facility to run errands. He was 1,000 feet away when it was hit.
"I saw the hospital crumble down to the ground in front of me," Ahmed said, his voice occasionally drowned out by the sounds of Russian jets flying overhead.
"Everyone was horrified, and people gathered around between the time of the two hits. The panic and terror were everywhere."
The incident comes despite international leaders agreeing to a "cessation of hostilities" in the country's conflict late last week.

MSF posted an image of the damage to its facility on Twitter Monday morning.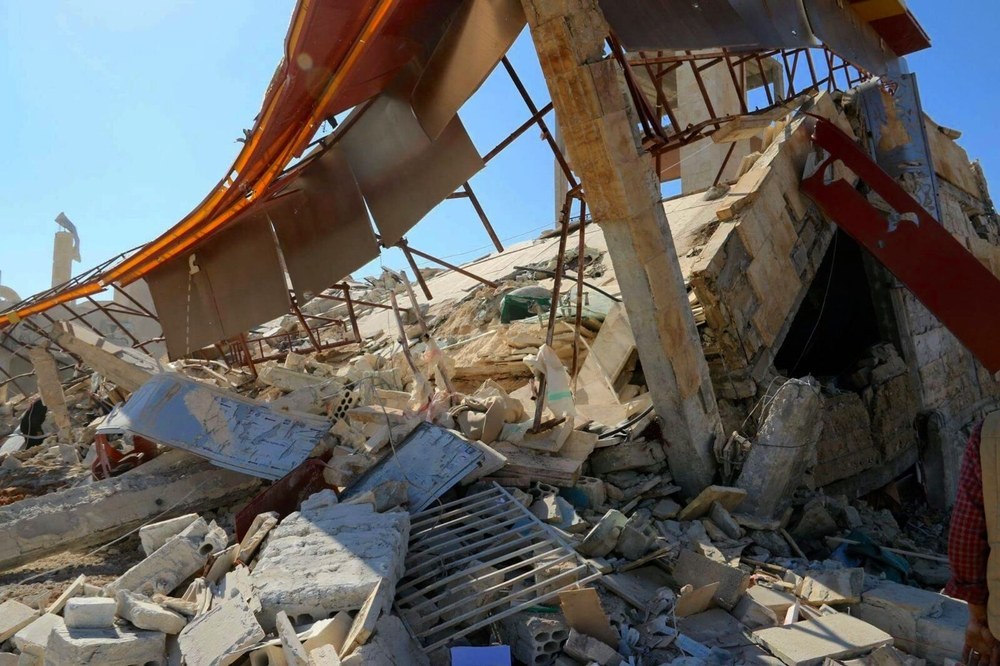 Activists also posted a video on social media purporting to be of the rescue operation at the hospital following the airstrikes.
In a statement provided to BuzzFeed News, MSF said the hospital was hit four times in a series of at least two attacks occurring within a few minutes of each other.

"This appears to be a deliberate attack on a health structure, and we condemn this attack in the strongest possible terms," Massimiliano Rebaudengo said.
"The destruction of the hospital leaves the local population of around 40,000 people without access to medical services in an active zone of conflict."
The president of MSF France, Mego Terzian, told Reuters he believed the attack was carried out by "either the [Syrian] government or Russia."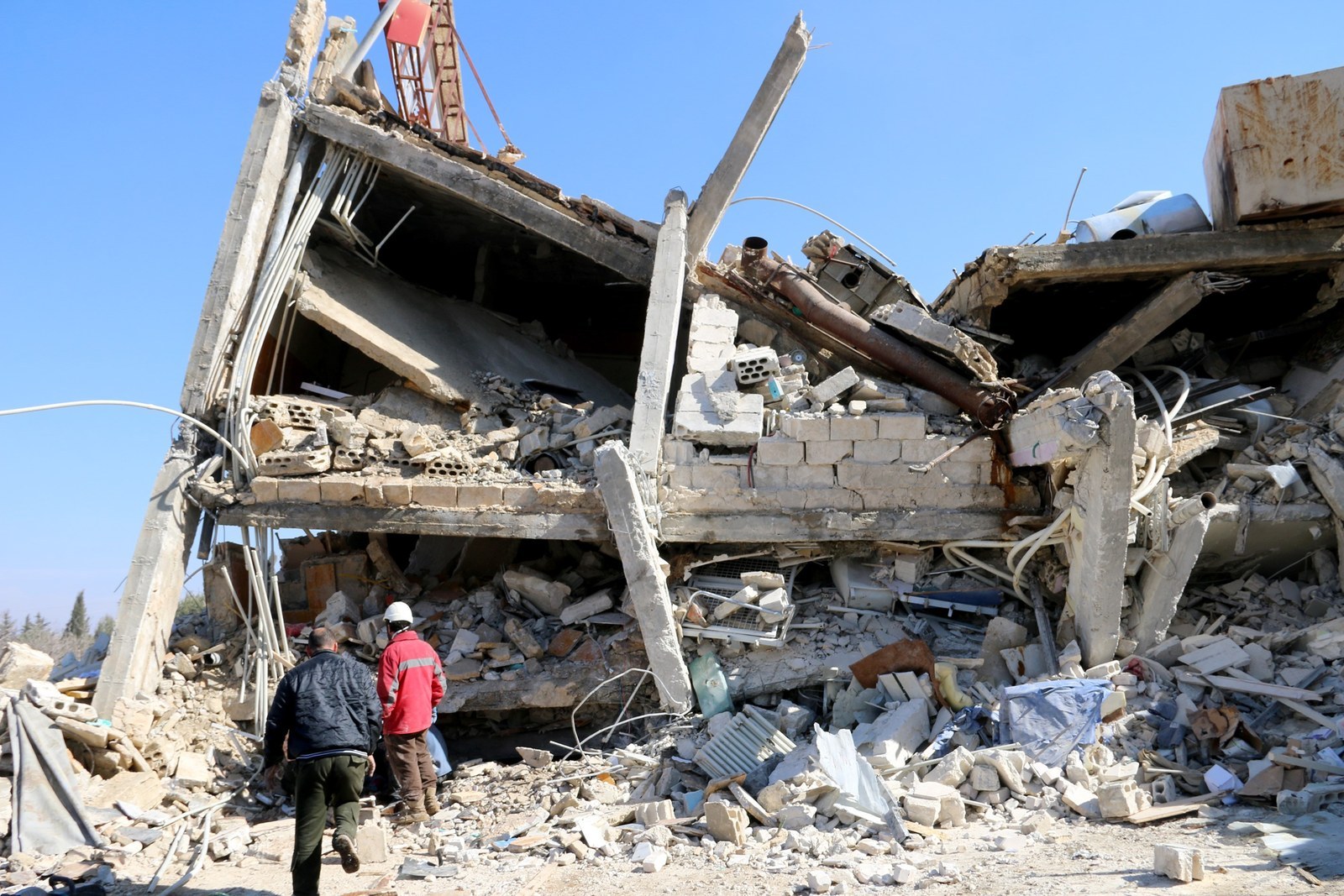 A spokesperson for monitoring group the Syrian Observatory for Human Rights earlier told Agence France-Presse the hospital had been hit by "presumably Russian" airstrikes, and reported nine casualties.
However, President Vladimir Putin's spokesman denied Russia was responsible for the strikes. Dmitry Peskov told reporters Tuesday it was another case of those who make accusations against Russia being unable to back up their claims and said they should rely on official announcements from the Syrian government.
The Marat Al Numan hospital had been supported by MSF since September 2015. The 30-bed facility had 54 staff, two operating rooms, an outpatients department, and an emergency room.

The outpatients department treated around 1,500 people a month, the ER carried out an average of 1,100 consultations a month, and surgeons conducted around 140 operations a month.

MSF said it had been covering all the needs of the hospital since it started supporting it, including provision of medical supplies and running costs.
Activists on social media also reported that a maternity hospital in Azaz that provides obstetric services to women and newborns was struck by either Russian or Syrian regime airstrikes.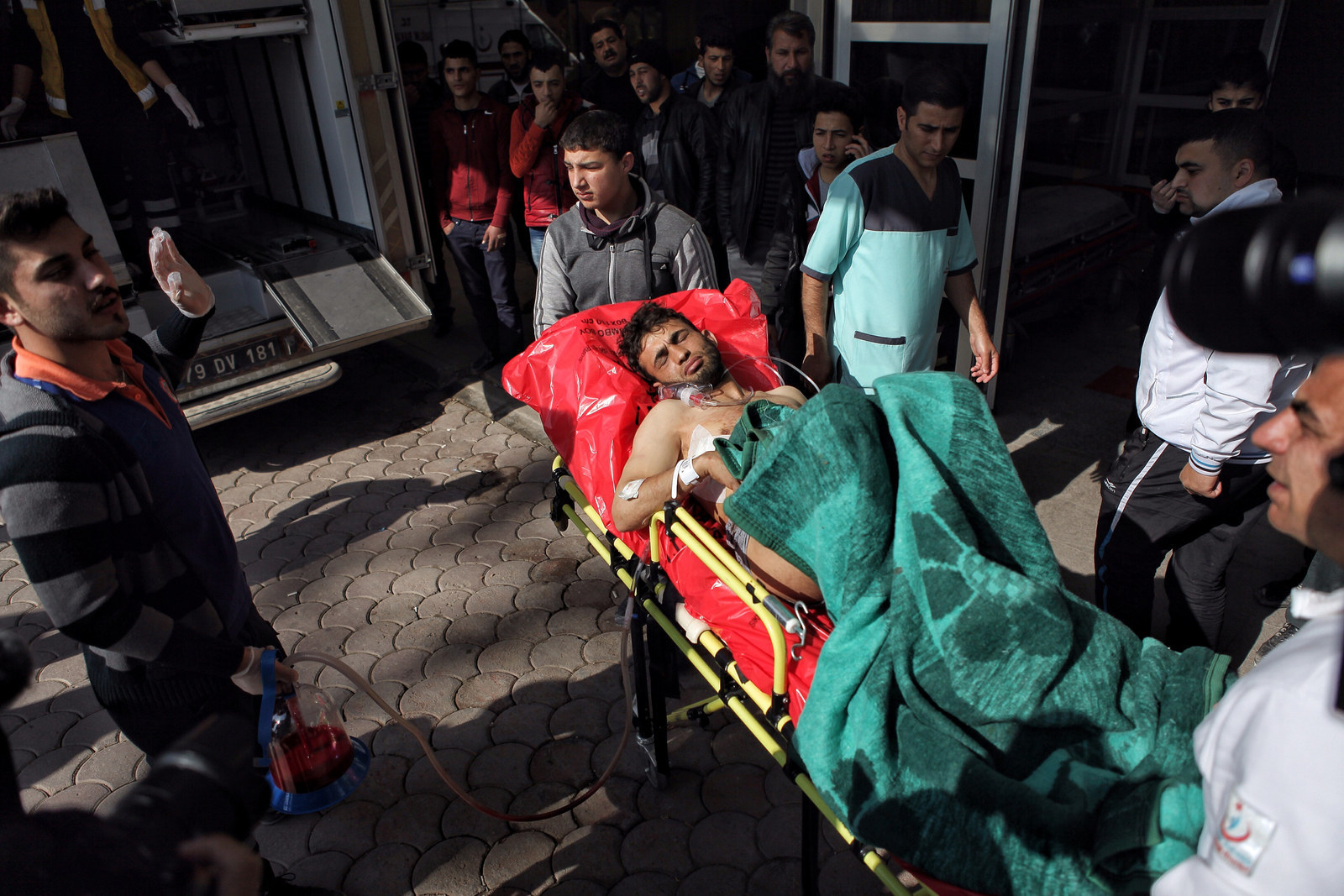 A medic and two residents told Reuters that at least 14 civilians were killed when at least seven Russian missiles hit the hospital and a school in the heavily contested border town, which is coveted by Turkish-backed rebels, Kurdish fighters, the Syrian regime, and ISIS.

Turkey's Prime Minister Ahmet Davutoglu blamed the Azaz deaths on a Russian ballistic missile and said children were among the dead, the BBC reported. Russian and Turkish relations have been tense since Turkey shot down a Russian warplane it said had entered its airspace on the border with Syria last year.
France's new foreign minister, Jean-Marc Ayrault, also issued a statement in which he "firmly" condemned the bombing of the hospitals.
Ayrault said Monday the attacks were "unacceptable and must stop immediately." He said they "could constitute war crimes."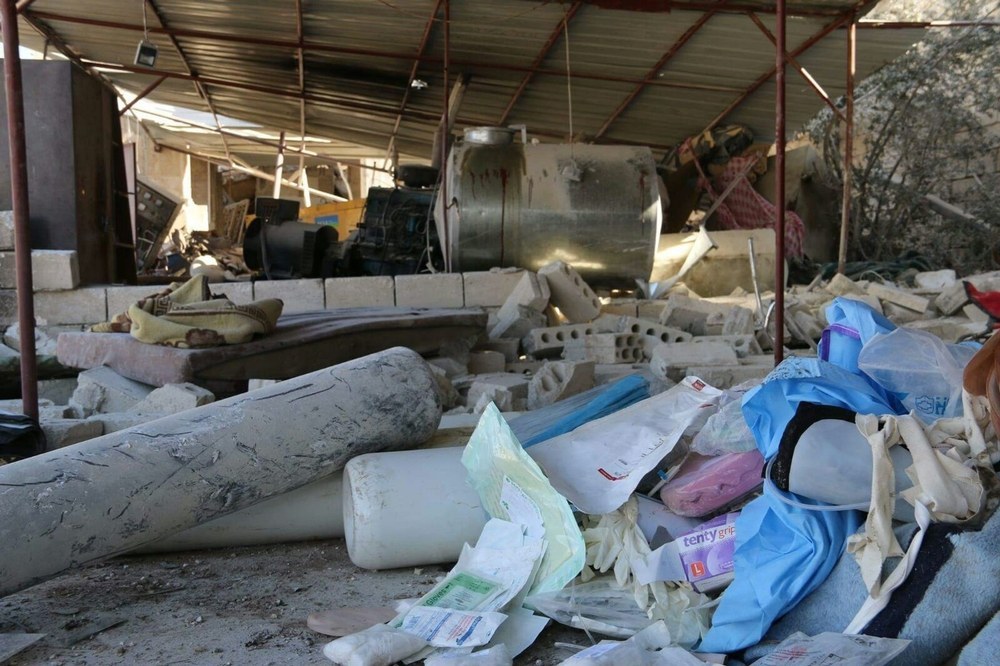 EU Foreign Policy Chief Federica Mogherini also condemned the attack, calling it "completely unacceptable," but said nothing about who was responsible.
In October 2015, an MSF hospital in Kunduz, Afghanistan, was destroyed in a U.S. airstrike, and the charity expressed its anger last month after it said its facilities had been repeatedly targeted in Saudi-led airstrikes in Yemen.