Deadly Shelling In Ukraine Ahead Of Peace Talks
At least one person was killed in an attack on a bus station in Donetsk, as Russian President Vladimir Putin prepared to join peace talks in Minsk today. Ukrainian President Petro Poroshenko also said 16 people were killed in a rocket strike in Kramatorsk on Tuesday.
Deadly shelling has hit a bus station in central Donetsk, eastern Ukraine, as unrest between government forces and pro-Russian rebels continues, the Associated Press reported. The shelling came as leaders prepared for peace talks in Minsk, Belarus, today.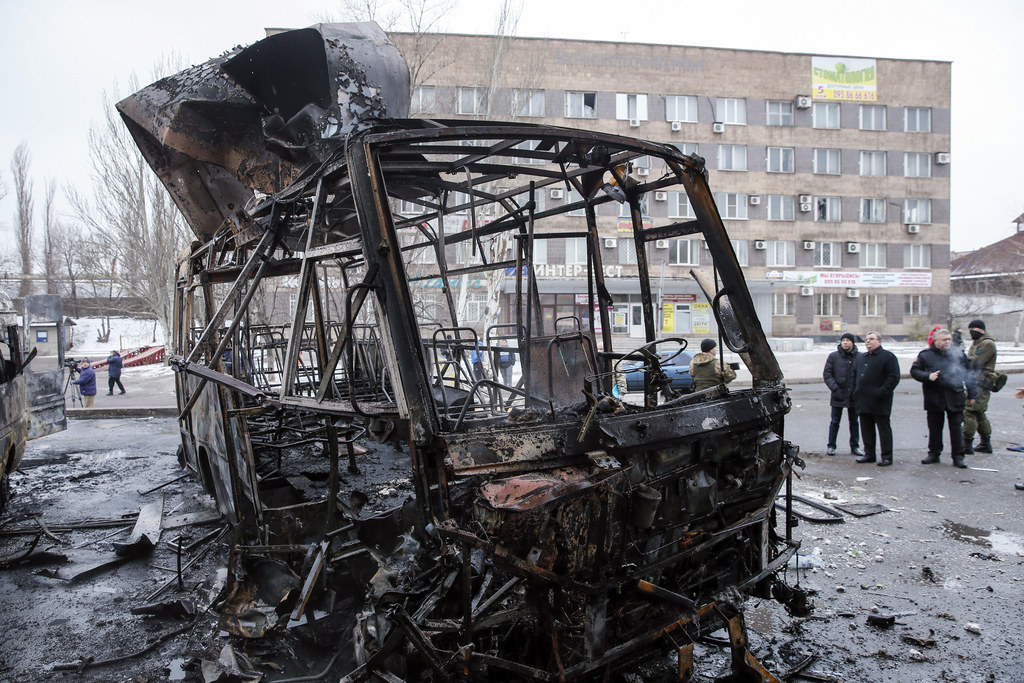 A Reuters witness said a shell fell on the roof of the station, setting fire to a minibus and another vehicle.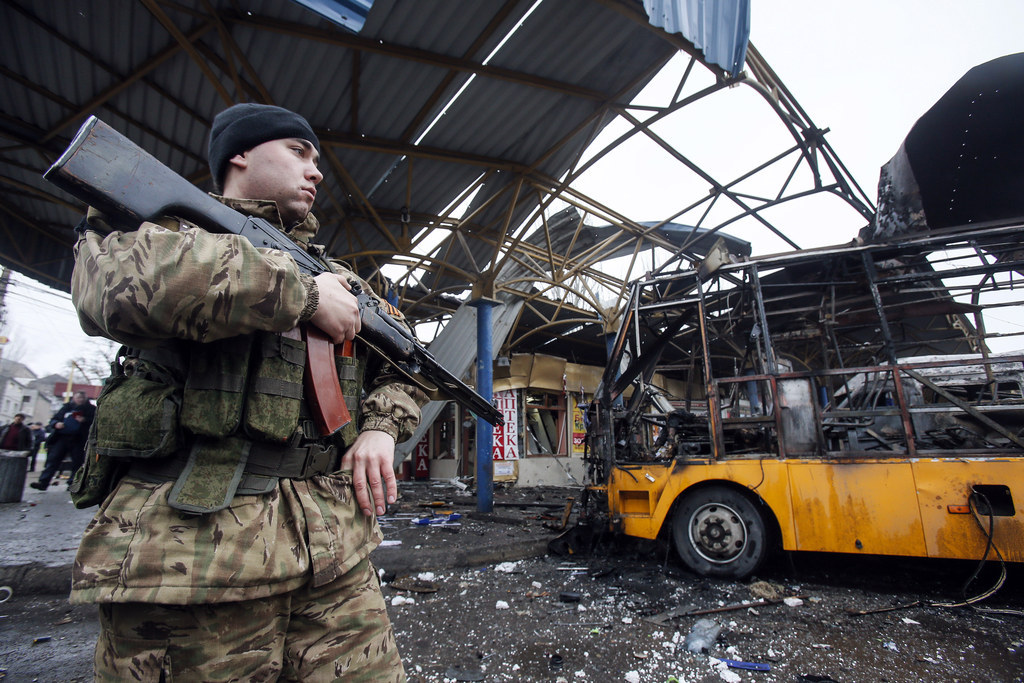 Reports vary on the numbers killed in the attack. Witnesses for both Reuters and AP say they saw at least one body at the scene. Emergency services also told Reuters another person died in hospital, and that two more were seriously wounded.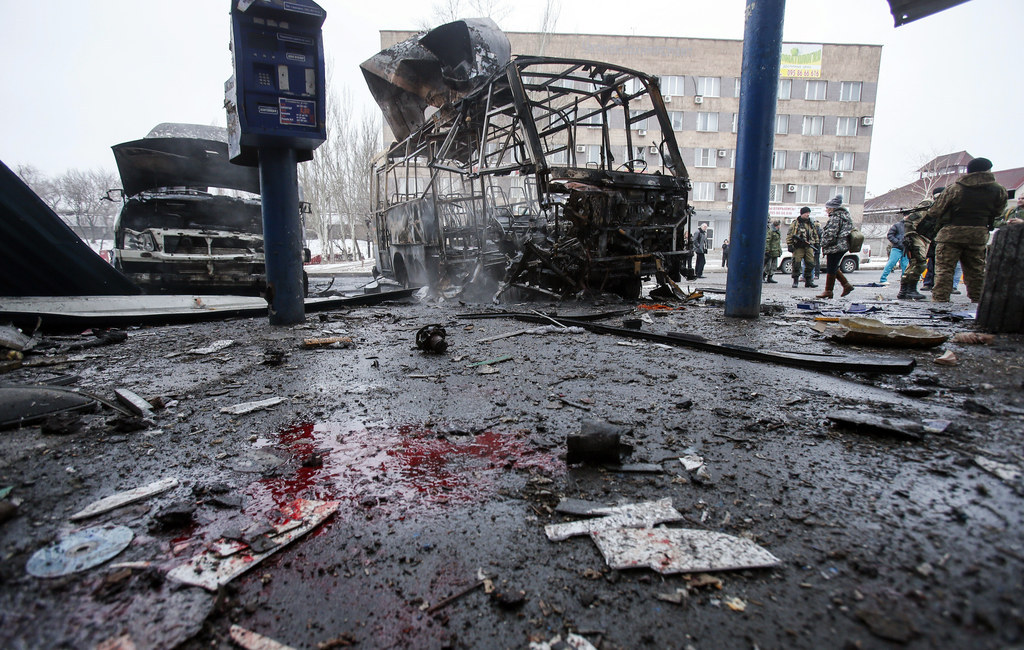 Figures from pro-Russian rebels obtained by BuzzFeed News suggest as many as six could have been killed, and eight injured.
Violence has also erupted in the city of Kramatorsk, where a deadly rocket attack struck on Tuesday.
Ukrainian President Petro Poroshenko made an unscheduled visit to Kramatorsk on Wednesday.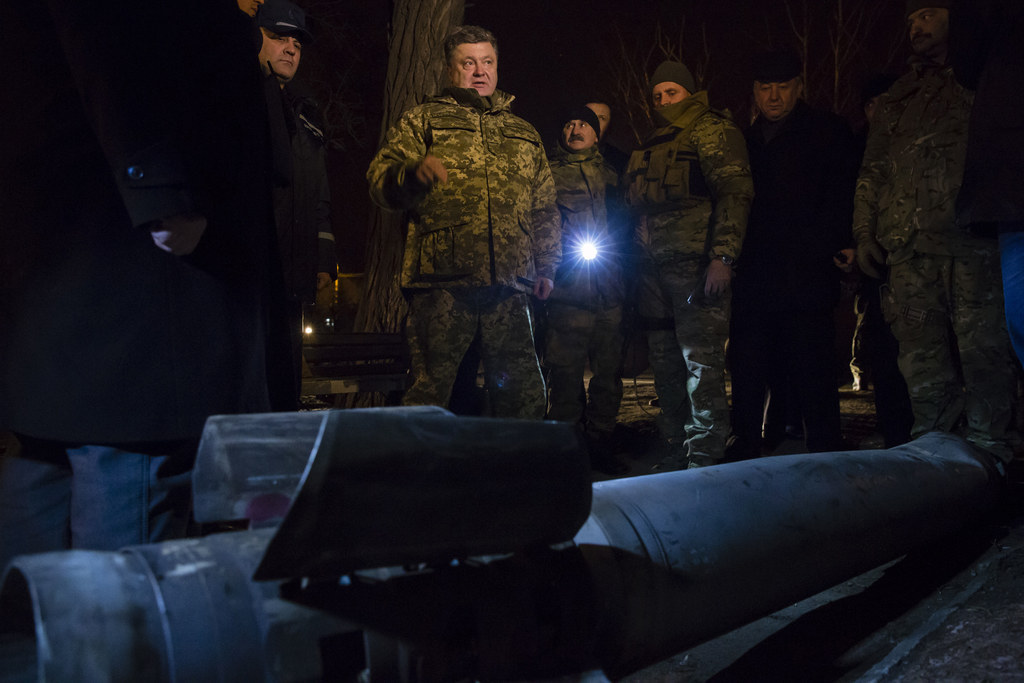 A statement released on Poroshenko's website on Wednesday said violence in Kramatorsk over the last 48 hours had killed 16 people and severely wounded 10. Poroshenko said:
We demand unconditional peace. We demand ceasefire, withdrawal of foreign troops and border closure. They have nothing to do here. We have no conflict. We will find a compromise inside the country. We must defend peace in Kramatorsk, defend Ukraine. That's why I am going to Minsk to achieve immediate ceasefire and begin political dialogue. We will sort things out ourselves.
There have also been reports today of heavy losses for the Ukrainian side in the conflict over the last 24 hours.
Poroshenko and Russian President Vladimir Putin are due to meet in Minsk for peace talks brokered by France and Germany later today.
News agency Interfax reported Wednesday that Poroshenko was prepared to introduce martial law across the country if the crisis in eastern Ukraine escalated, Reuters reported.